5 Exhibiting Success Tips From Our Exhibitions Team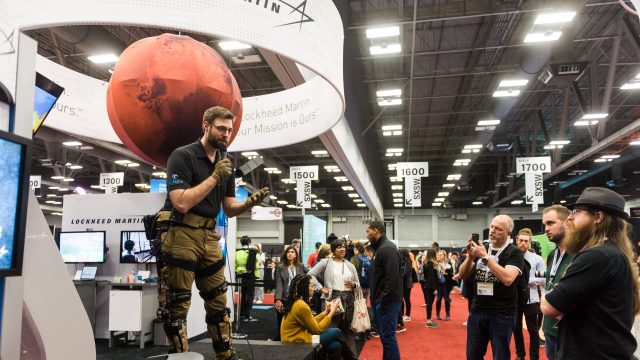 Exhibiting at SXSW is a unique and effective way to get your brand at the forefront of attendee's minds. The SXSW Expos act as the hands-on, experiential portion of the conference, giving attendees the opportunity to get up close and personal with the most prominent innovations and brands. SXSW showcases several distinct expos, including the Trade Show, Wellness Expo, Gaming Expo, and SXSW Marketplace. We understand that there are a lot of moving parts involved in the preparation process of exhibiting, and we're here to cheer you on!
With the SXSW Trade Show less than four months away, we sat down with our Exhibitions team to unlock and reveal their top tips on exhibiting success.
Top 5 Exhibiting Success Tips
1. Your Exhibitor Guide and Exhibitor Portal are your friends.
Your Guide and Portal have all of the information you need to have a successful show. Most questions you have can be answered in these items, including show dates and access times, upcoming deadlines, shipping, booth regulations, event guidelines, and more.
2. Don't just meet your deadlines, beat your deadlines.
There is no better feeling than not only making a deadline, but by making a deadline long before it's actually due. Situations may arise and problems can occur (knock on wood). Avoid potential anxiety and late nights in the office by being aware of upcoming deadlines and crafting a plan with your team to beat those deadlines.
3. Engage your audience. Booths with interactive elements typically do best. Capture your audience's attention by incorporating these elements into your activation to make memorable impressions on attendees. Appealing to the five senses is a sure way to increase foot traffic into your booth.
4. Promote your presence before the show! Bring awareness to your booth before the show by promoting your activation on your social channels. Be on the lookout for our Social Media Marketing Toolkit which will include official graphics and captions to post on your platforms.
5. Last but not least, don't be afraid to ask questions. We know you've heard this at least a million times in grade school, but seriously, we are here to help! Our Exhibitions team is committed to providing stellar customer service, so don't hesitate to reach out to them with any questions you have.
Put these tips to use and talk to a SXSW Representative on how you can exhibit in the 2020 Trade Show.
Top photo by Lauren Lindley; Left Photo by Randy & Jackie Smith; Right Photo by Lisa Hause