VICE Hosting 4-Day, Pop-Up Rollerskating Party with DJs, Vice Live, and More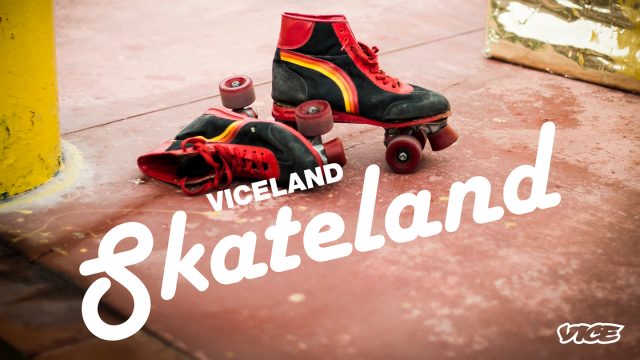 In 2018 it was baby goats. In 2019, Vice returns to SXSW and this time they're transforming a downtown Austin parking lot into a retro roller skating oasis featuring DJs, daily happy hours, branded swag, and of course, the VICELAND bus.
Located just a block from the Convention Center, Vice will be the spot for roller skating, dancing, pop up merch, surprise guests, and overall good vibes.
The lot will also serve as a production hub — and fuck it, they're going to do it LIVE. Every day, VICELAND will be shooting live and pre-taped content for the new weeknight series VICE Live. Host Zack Fox will be on-site to capture celeb interviews, interactive fan videos, and more to be announced.
Escape the present day, and get nostalgic!
Location: 504 E 5th St, Austin @ Red River (Carmelo's Lot)
Date: Saturday, March 9 -- Tuesday, March 12
Time: 1:00pm-5:00pm (18+) and 6:00pm-9:00pm (21+ only)*

*Exact time and programming subject to change
Photo and content by VICE