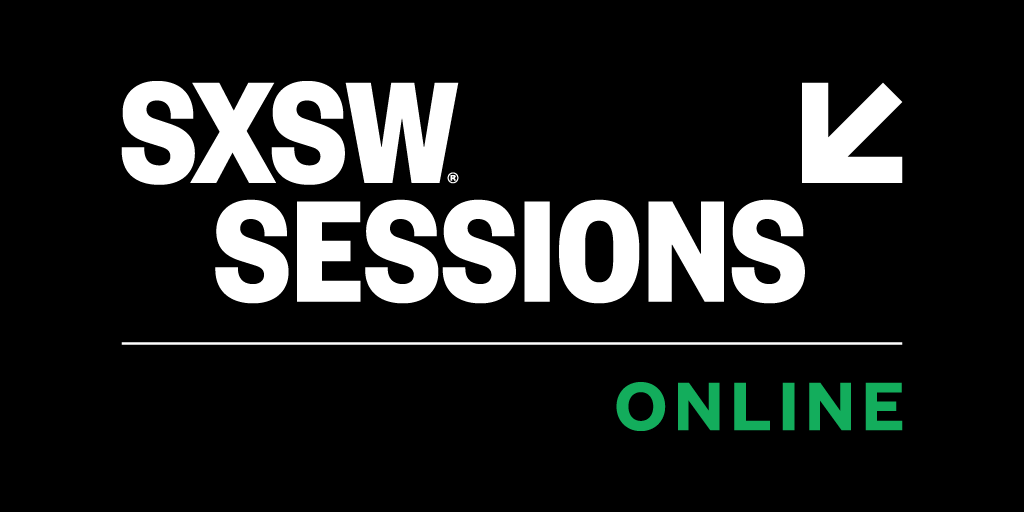 Since the City of Austin canceled SXSW and SXSW EDU, we've been working to virtually bring the SXSW community some of the great discussions we would have had in March. SXSW Sessions Online is a weekly series of programming with speakers sharing their expertise, empathy, and experience, along with a Slido Q&A portion for live streaming viewers.
"Today we find ourselves contending with what it's like to adjust to a new normal that is anything but. We feel great sympathy for all affected by COVID-19 and the ripple effects this global pandemic has caused," said Roland Swenson, SXSW CEO & Co-Founder. "We hope you find this programming enriching and enjoyable. We know it can't compare to the face-to-face interactions that make SXSW so special, but we're honored to have some excellent speakers who are excited to share their time with you."
Browse upcoming SXSW Sessions Online below and mark your calendar for each opportunity to engage with this exclusive lineup of speakers. Stay tuned for more programming additions through mid-June. All videos will be available on demand via YouTube.
Live Streaming Schedule
Rachael Ray with Addie Broyles | Cooking in Quarantine and How It's Changing Our Relationship with Groceries
Postponed – stay tuned for new date
With a wildly successful career as a syndicated television star, an iconic Food Network television personality, bestselling cookbook author, and founder of the Yum-o! organization, Ray will bring her trademark warmth, energy, and boundless curiosity to this discussion. She'll be joined by Austin American-Statesman food writer Addie Broyles.
June 4 at 11am CT
New York Times bestselling author and New York Magazine Senior Art Critic Jerry Saltz' new book, How To Be an Artist, was published earlier this year to glowing reviews highlighting it as an inspiration for artists and creatives. Shortly afterward, quarantine began and the creative world was asked to reinvent itself at home. Join him for an insightful conversation about his experiences during these abnormal circumstances, his advice for creatives of all walks of life, and how he thinks the creative process itself can still thrive and persevere while we get through these challenging times.
June 9 at 11am CT
Texas native Matthew McConaughey is an Academy Award-winning actor who has appeared in over 40 feature films. McConaughey is also a producer, director, and philanthropist with his Just Keep Livin Foundation. He will be joined by Jeff Nichols, who wrote and directed the critically acclaimed 2013 film Mud, which starred McConaughey and Reese Witherspoon.
*All subject to change.
Watch On Demand
Watch past SXSW Sessions including Lori Gottlieb and Julia Sweeney, Chef Kwame Onwuachi and Liz Bacelar, Bobby Berk with Clay Skipper, Rohit Bhargava, The Lovebirds Q&A with Issa Rae and Kumail Nanjiani, and more on our YouTube channel's SXSW Sessions On Demand playlist.
For even more virtual content, explore the SXSW EDU Online schedule and on demand videos.
Follow us on Twitter, Instagram, LinkedIn, and Facebook for the latest SX news.