2023 Community Concerts at Lady Bird Lake: The Zombies, Honk!TX and More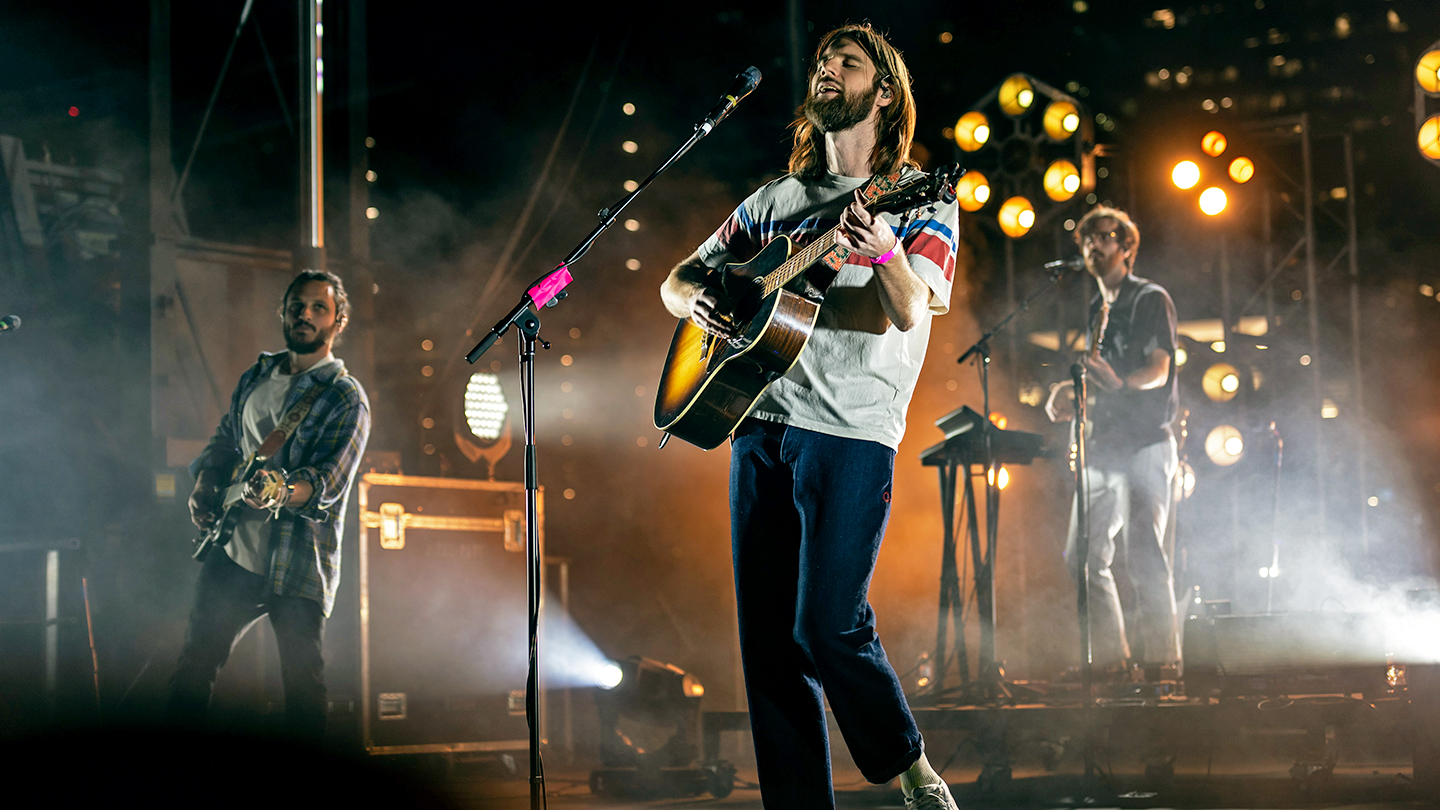 The Community Concerts at Lady Bird Lake are free and open to the public from March 16-18, 2023. Located at 800 W Riverside Drive, the Austin skyline serves as the perfect background to these special live music performances.
Bring a picnic or enjoy food from local food trucks, and grab a cold beverage in The Beer Garden. Doors open at 2pm. Shows are 3–7pm each day.
Thursday, March 16
UPDATE: Due to inclement weather, we are moving the Thursday Community Concert at Lady Bird Lake to Ballroom A of the Austin Convention Center (500 Cesar Chavez St). Entrance is subject to venue capacity based on a first-come, first-served basis.
KUTX Rocks The Shores
6:00 p.m. Lucky Diaz
6:30 p.m. Red Yarn & Aaron Nigel Smith
7:00 p.m. Megan Ran
7:30 p.m. SaulPaul
8:00 p.m. Rosie Flores
8:30 p.m. Thao
KUTX's Spare the Rock, Spoil the Child has presented family-friendly showcases during SXSW going back as far as 2007. This year's theme is Ska. Ska provides a broad and diverse history for folks to choose from, and is, without a doubt, a crowd pleaser. Artists are asked to play at least one song of the theme during their set.
Friday, March 17
3:00 p.m Baba Kuboye
4:30 p.m. AJ Smith
5:30 p.m. The Zombies
Saturday, March 18
Honk!TX
Blowcomotion!
Dead Music Capital Band
Mazel Tov Kocktail Hour
Minor Mishap Marching Band
Moon Tower Brass Band
Yes Ma'am Brass Band
HONK!TX is proud to present some of Austin's favorite local brass bands at SXSW! Unamplified and untethered, our participating bands have brought the brass to your parade or your porch, the stage or the park, and feature New Orleans jazz styles, funk originals, second-line standards, Balkan-style big brass, Eastern European romance, brassy rock, and everything in between. Blurring the line between performers and audiences, HONK!TX provides intimate and raucous performances for all ages!
Lineup is subject to change.
See You at SXSW 2023
To unlock all of the exciting events at SXSW 2023, register to join us from March 10-19 in Austin, TX. Stay tuned to SXSW News for updates throughout the event.
Follow us on Twitter, LinkedIn, Instagram, Facebook, and TikTok.
Teaser Photos by David Walker and Jordan Hefler