2023 SXSW Innovation Awards Winners Announced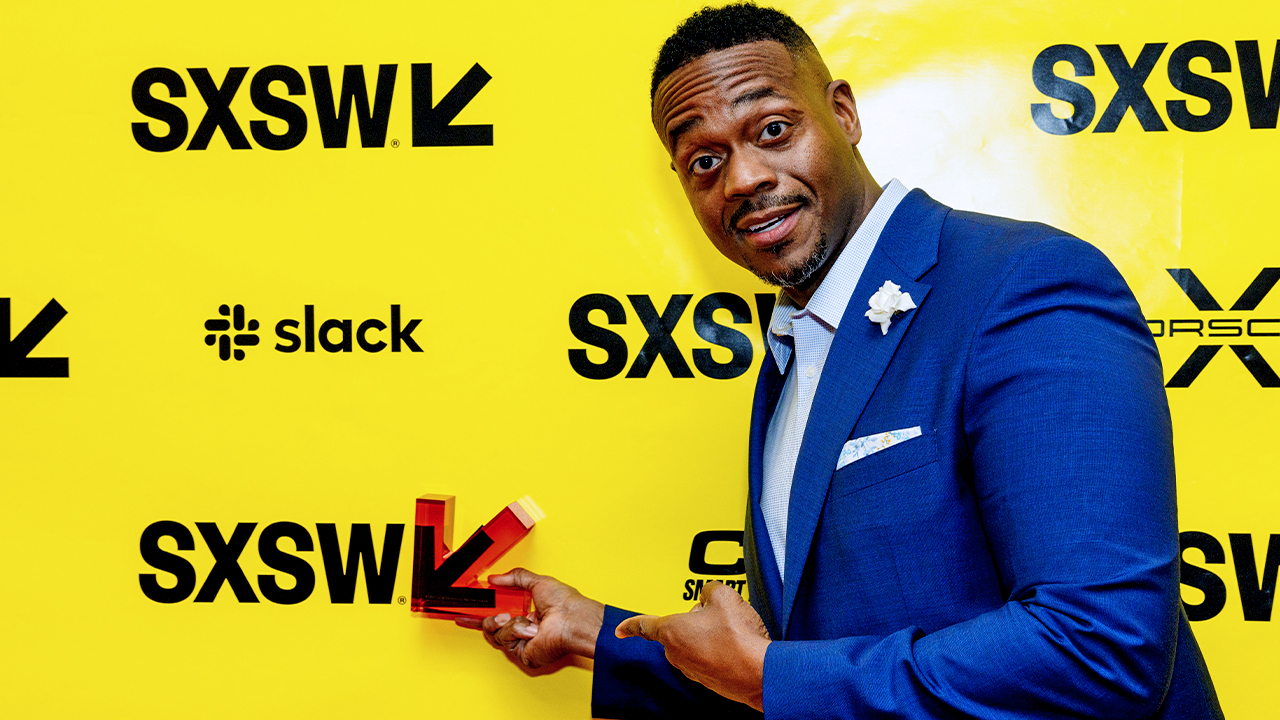 On the evening of Monday, March 13, SXSW registrants gathered for the 24th Annual SXSW Innovation Awards presented by Pittsburgh Regional Health Initiative's "Patient Safety Technology Challenge." Host Carlton Wilcoxson energized the crowd as presenters Janice Omadeke and Tiffany Dufu announced winners in the 14 categories along with Best in Show and People's Choice as determined by a jury of expert judges and festival goers.
This ceremony also recognized the five 2023 SXSW Community Service Award honorees who inspired attendees with their stories of how they have implemented grass-roots organization and activism with the specific communities that they serve.
Additionally, Texas journalism legend Dan Rather was inducted into the SXSW Hall of Fame as part of this March 13 event. In his emotionally stirring acceptance speech, Rather urged "courage to our entire country to stand up for what is right in the face of fascism and other threats." He also challenged SXSW to continue to be the "beacon here in Austin for the whole world to see and keep on representing those infinite possibilities."
"Amongst the many incredible highlights at March Magic 2023, this year's SXSW Innovation Awards ceremony was particularly noteworthy." said SXSW Co-President and Chief Programming Officer, Hugh Forrest. "Spotlighting the mind-blowing achievements of so many massively creative companies from across the United States and around the world is what continues to make the South By experience so compelling for forward-thinking industry professionals."
Congratulations to all of the 2023 winners!
2023 Winning projects
Immersive
The Immersive category is geared to the most exciting new projects in AV, VR, XR and other new forms of storytelling.
Move.ai iOS Application | London, UK
Media
The Media category recognizes projects and platforms that improve the way we communicate with each other.
for Tomorrow: an Innovation Ecosystem | Los Angeles, CA
Convergent Gaming
The Convergent Gaming category recognizes outstanding innovation in the space where video games merge with current film, television or pop music content.
Time Investigators | Bourne End, UK
Audio
The Audio category is the landing spot for music and sound-related projects, as well as projects that stretch the boundaries of audio-based platforms.
Nomono Sound Capsule | Trondheim, Norway
Enterprise Diversity, Equity, and Inclusion
This category acknowledges and celebrates the exemplary impact and results in advancing company diversity, equity, and inclusion goals.
Sephora - Inspiring Inclusion In The Beauty Industry
Mid-Size Diversity, Equity, and Inclusion
The Mid-size DEI Workplace Innovation Award category acknowledges and celebrates the exemplary impact and results in advancing company diversity, equity, and inclusion goals.
Rising Diversity, Equity, and Inclusion
The Rising DEI Workplace Innovator Award category recognizes individuals who regularly go above and beyond what is expected to create a more inclusive, and welcoming workplace.
Social Impact
The Social Impact category spotlights projects that help empower underserved communities around the world.
The 35*2 Free Initiative | Towson, MD
Urban Infrastructure
The Urban Infrastructure category is home to next-generation solutions to enhance the experience of city life.
itselectric | Brooklyn, NY
Sustainability
The Sustainability category focuses on projects that positively address the crisis of climate change.
World's Whitest Paint–Thinner Than Ever | Lafayette, IN
Artificial Intelligence
The Artificial Intelligence category honors projects that leverage the groundbreaking power of machine learning and AI.
Bird Buddy Smart Bird Feeder | Kalamazoo, MI
Design
The Design category honors forward-thinking projects that span the many facets of product, interface and experience design.
The Pollinator™ Kit for Renewable Design | Alameda, CA
Health and MedTech
The Health and MedTech category uncovers the best new projects serving wellness and medicine.
NeuraLight – Digitizing Neurology | Tel-Aviv, Israel
Patient Safety Technology
The Patient Safety Technology category recognizes the most innovative technology-enabled solutions focused on one or more of the five leading causes of patient harm: medication errors, patient care, procedural/surgical, infections and diagnostic error.
Kalogon | Melbourne, FL
Best In Show
GAF Beats the Heat by Cooling Streets | Parsippany, NJ
People's Choice
educbank: Expanding access to quality education | São Paulo, SP, Brazil
2023 Community Service Honorees
These honorees represent the four main pillars of SXSW (Education, Film, Music, and Technology) – plus one additional award designated for an Austin-based organization.
Alvin Irby | Barbershop Books | New York City, NY
Sabaah Folayan | Firelight Media | Philadelphia, PA
Yvette Griffith | Jazz re:freshed | London, England
Joe Paul | Byte Back | Washington, D.C.
Meme Styles | Measure | Austin, TX