At the crux of each day's SXSW Conference programming, join us for hour-long Keynotes. These presentations by some of the creative and tech industries' most inspired thinkers cover a wide range of compelling topics.
SXSW 2018 Keynotes will take place from Friday, March 9 – Saturday, March 17 and feature speakers from the Interactive, Film, Music, and Convergence Tracks.
The SXSW Conference will include 13 total Keynote speakers announced throughout the season.
Explore 2017 Keynotes below and stay tuned to SXSW News for 2018 programming announcements throughout the season.
For more big-name speakers at SXSW, also browse the Featured Speakers page.
---
2017 Keynotes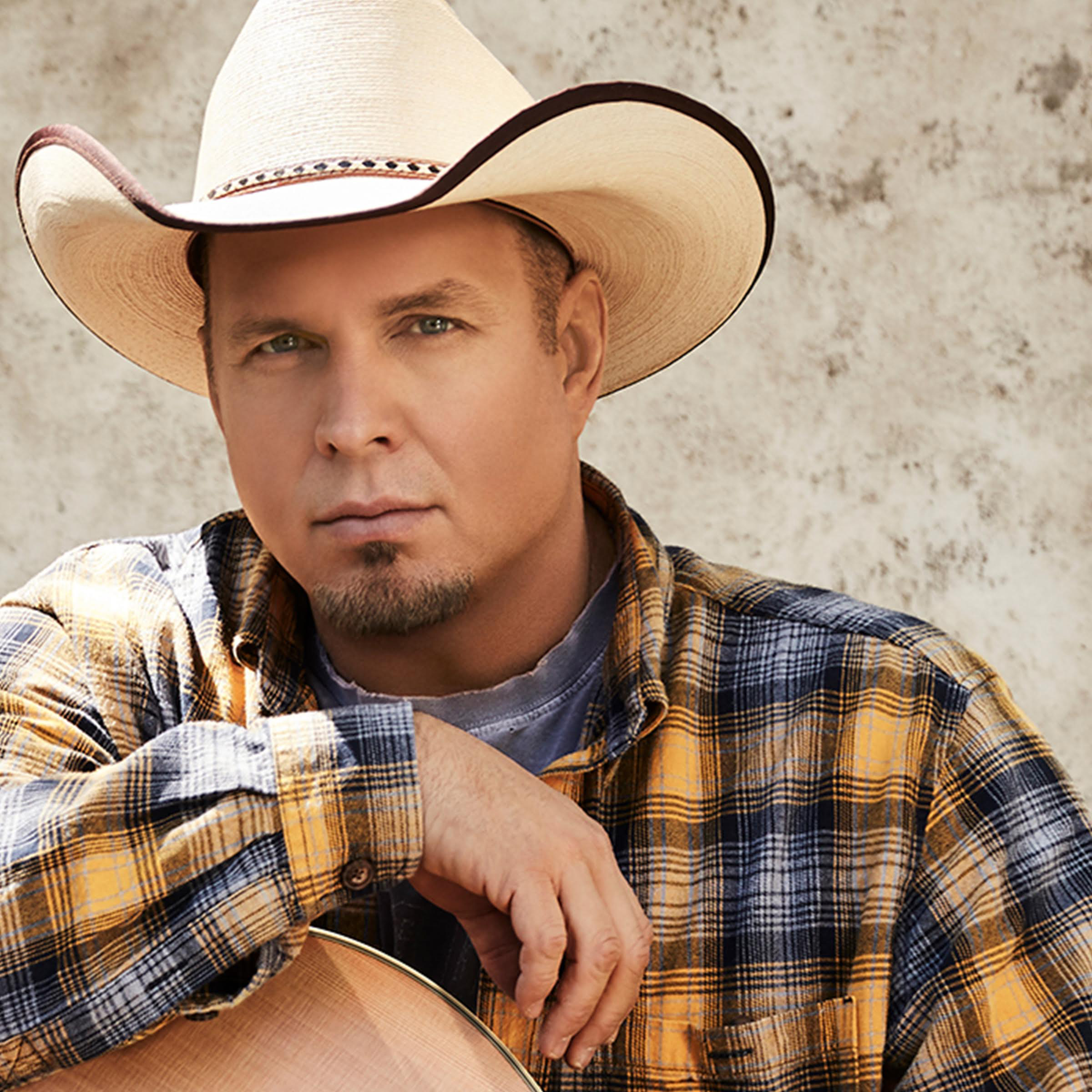 Garth Brooks recently won Entertainer of the Year at the CMA Awards for a fifth time, a first for any artist. He is also the first artist in history to receive 7 Diamond awards for the now seven albums certified by the RIAA at over 10 million album sales each and remains the #1-selling solo artist in U.S. history certified by the RIAA with over 138 million album sales. He has received every accolade the recording industry can bestow on an artist. Garth has been inducted into the International Songwriters Hall of Fame in New York, the Nashville Songwriters Hall of Fame, Country Music Hall of Fame and most recently, the Musicians Hall of Fame.
Garth is currently on the three year Garth Brooks World Tour with Trisha Yearwood. The tour began with 11 sold out shows at the Allstate Arena in Chicago. The tour is smashing records previously held by such acts as The Beatles, The Rolling Stones, and even Garth Brooks. In just over two years the tour has sold over 5 MILLION tickets, making it the biggest tour in the world.
Garth has also launched Inside Studio G, a weekly Facebook Live series. It airs every Monday on Garth's Facebook page at 7:00 PM EST.
Garth Brooks is a 2017 SXSW Conference Keynote (Music).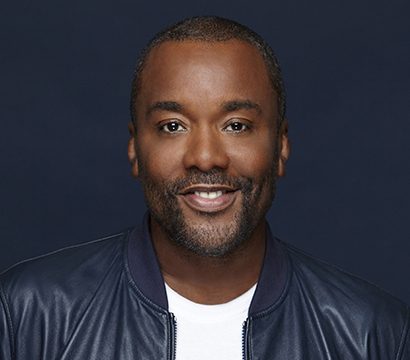 Lee Daniels is a widely recognized director, writer, producer, and philanthropist in both the film and television space. He is perhaps best known for the 2013 critically acclaimed box office smash Lee Daniels' The Butler, in addition to his 2009 feature Precious: Based on the Novel by Sapphire, which was nominated for six Academy Awards including "Best Motion Picture of the Year" and "Best Achievement in Directing." The film also made history as Daniels became the first African-American to be nominated for the DGA's Outstanding Directorial Achievement in Feature Film Award.
Daniels' other feature directing credits include his 2005 directorial debut Shadowboxer and the 2012 thriller The Paperboy, in addition to producing Monster's Ball, for which Halle Berry won an Oscar. In 2015, Daniels expanded his influence into the world of television by co-creating the Fox network's mega hit series Empire, for which he wrote and directed the pilot and additional episodes and continues to serve as producer for the show. He is currently in development on his latest series, STAR, set to premiere on Fox in early 2017.
Lee Daniels is a 2017 SXSW Conference Keynote (Film).
Photo by Joseph Viles/FOX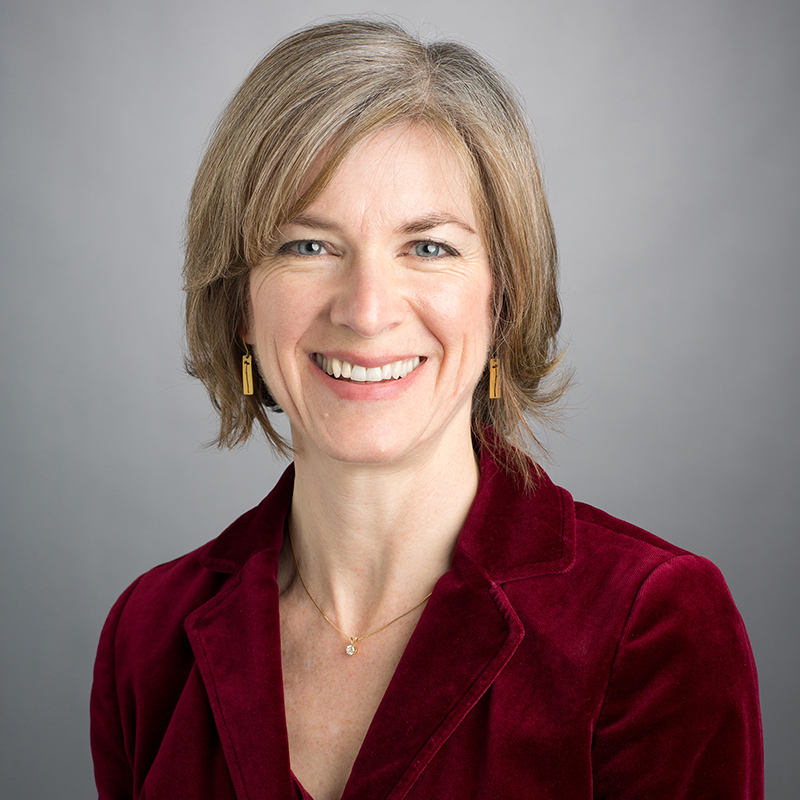 Jennifer Doudna, Ph.D is a professor of molecular and cell biology and chemistry at the University of California, Berkeley, where she holds the Li Ka Shing Chancellor's Chair in Biomedical and Health Sciences, and is a Howard Hughes Medical Institute investigator. As a co­inventor of CRISPR­Cas9, a process that revolutionized gene editing, she has received numerous honors including the NSF Waterman Award, the FNIH Lurie Prize, the Paul Janssen Award for Biomedical Research, the Breakthrough Prize in Life Sciences, the Gruber Prize in Genetics, the Massry Prize, the Heineken Award, the Gairdner Award, the Nakasone Award, and the L'Oreal­ UNESCO International Prize for Women in Science.
She is an elected member of the National Academy of Sciences, the National Academy of Medicine, and the National Academy of Inventors, and a Foreign Member of the Royal Society, and she was named one of Time Magazine's 100 most influential people in the world in 2015.
Jennifer Doudna is a 2017 SXSW Conference Keynote (Interactive).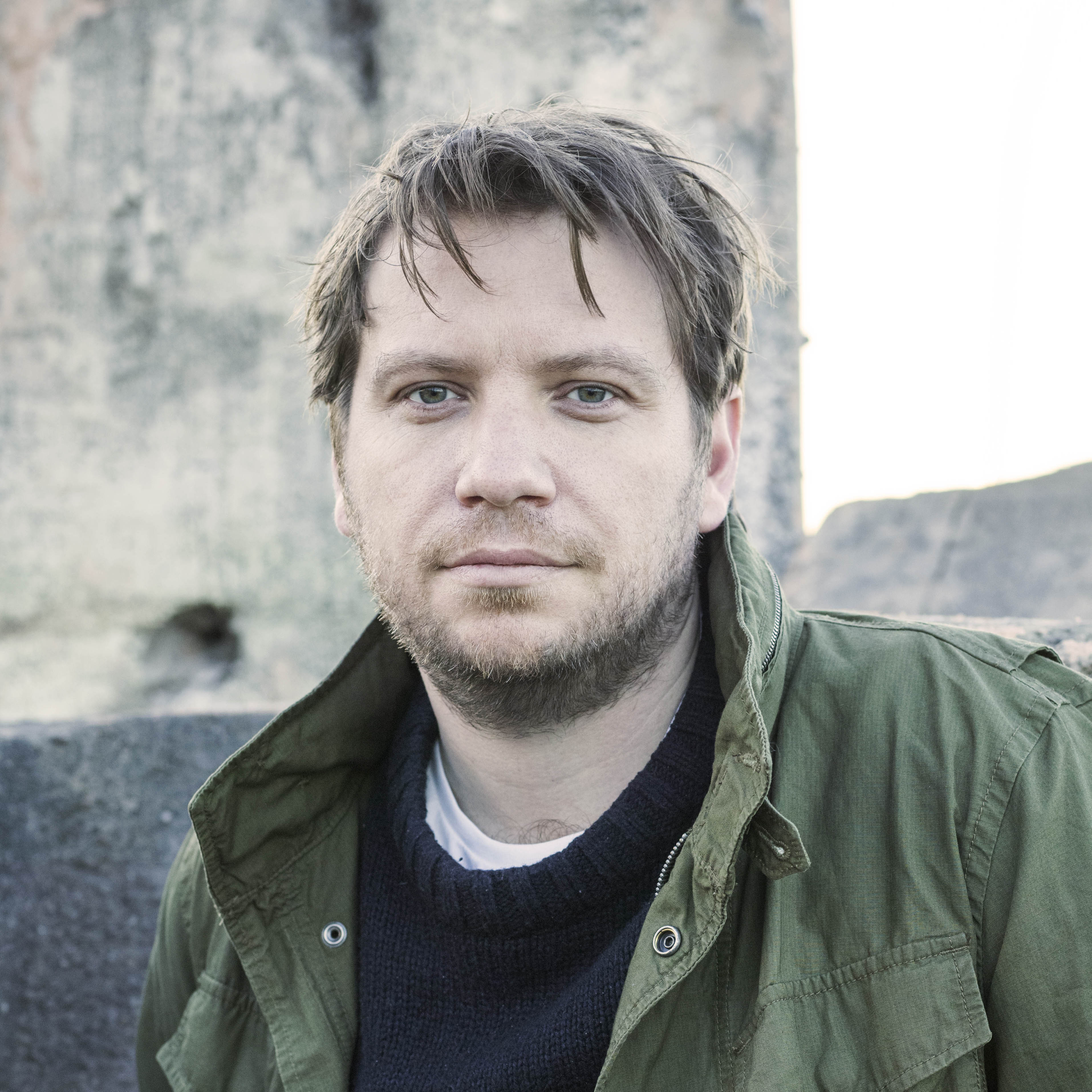 Currently in post-production on his third feature film, the much anticipated Rogue One: A Star Wars Story (watch the newly-released trailer here), Gareth Edwards is no stranger to pushing the boundaries of filmmaking. Gareth dived into the world of computer graphics, and through a combination of creativity and innovation, successfully made a career in the visual effects world, winning a number of awards including a BAFTA for the BBC documentary Hiroshima.
In 2005, he was named one of Broadcast Magazine's 'Young Talent of the Year'. Edwards went on to make Monsters, a sci fi road-movie/love-story set in the backdrop of an alien invasion. Monsters, which world premiered at SXSW, was a huge critical success, earning Edwards a BAFTA nomination for Outstanding Debut as well as a multitude of other wins around the world, drawing the attention of Hollywood and leading to the opportunity to direct Legendary's epic rebirth of arguably the most recognized monster of the 20th century – Godzilla.
Gareth Edwards is a 2017 SXSW Conference Keynote (Film).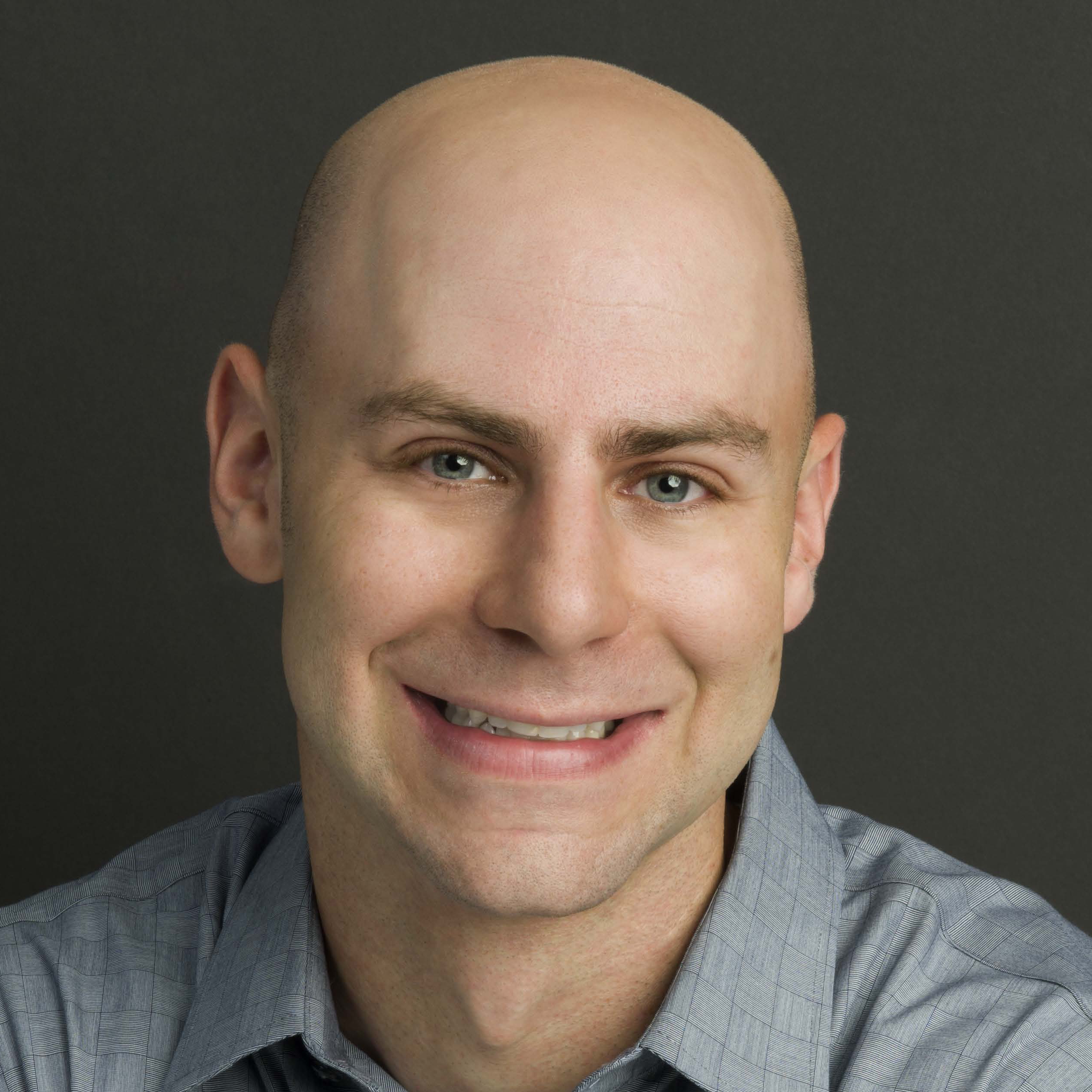 Adam Grant, Wharton's top-rated teacher and a New York Times writer on work and psychology, and author of Originals: How Non-Conformists Rule the World and Give and Take: Why Helping Others Drives Our Success. Grant specializes in building productive cultures of generosity and originality. He received a standing ovation for his 2016 TED talk on Originals, his #1 New York Times bestseller on how individuals champion new ideas and leaders fight groupthink.
Named one of the world's 25 most influential management thinkers and one of the 100 most creative people in business, Adam Grant is a leading expert on how organizations can motivate employees, align teams, and innovate to achieve success. Adam is currently writing a book with Facebook COO Sheryl Sandberg titled Option B, which will focus on resilience and facing adversity.
Adam Grant is a 2017 SXSW Conference Keynote (Interactive).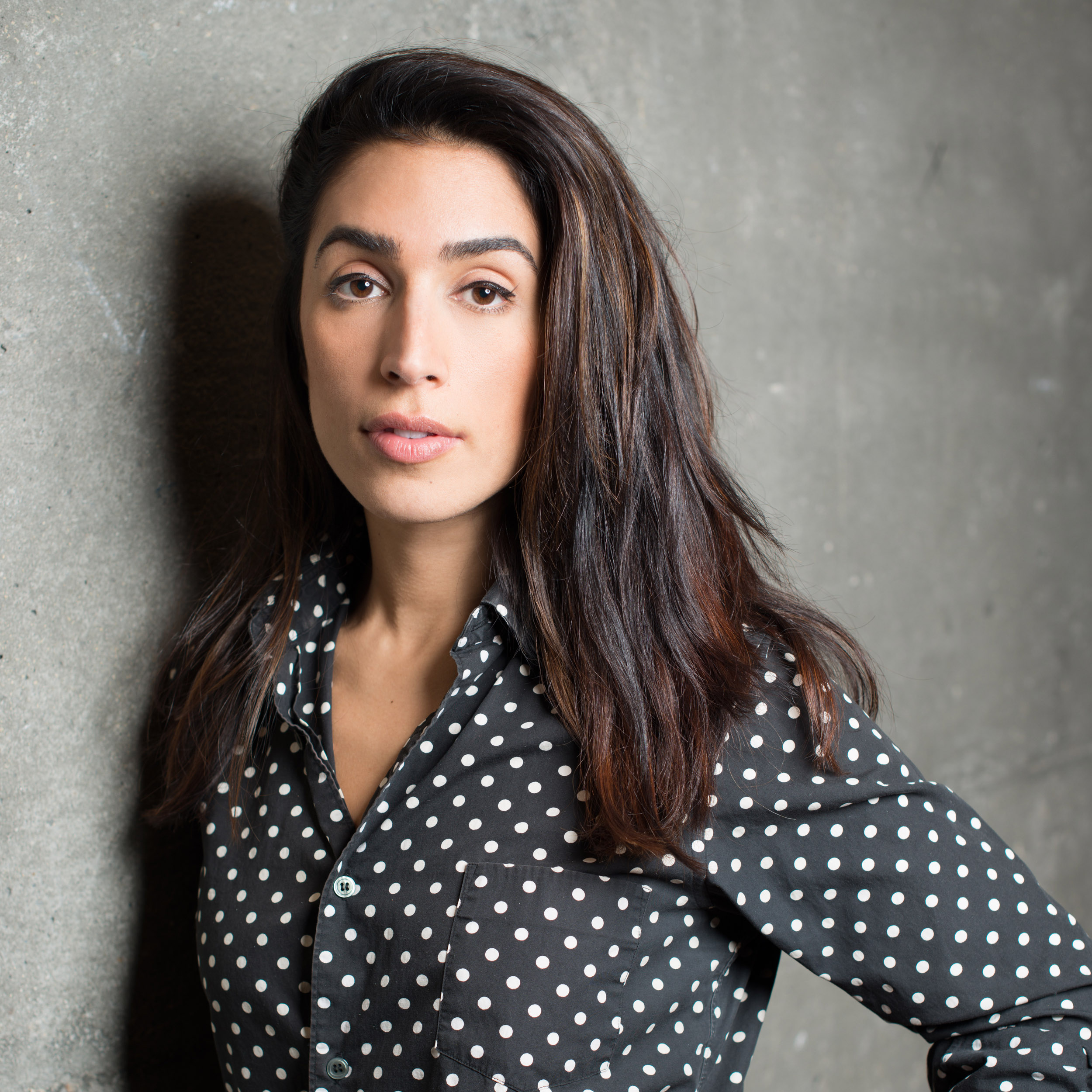 As the director of research and development for Jigsaw, Yasmin Green leads the team's innovation efforts and oversees projects on counter-radicalization and fragile states. Green helped create the Redirect Method, which uses targeted advertising to divert at-risk audiences away from extremist content online. The Redirect Method was based on Yasmin's first person interviews with ISIS defectors in Iraqi Kurdistan, the U.K., and elsewhere.
Yasmin's previous roles at Google include Head of Sales Strategy and Operations for Southern Europe, Middle East, and Africa. Yasmin is a Senior Advisor on Innovation to Oxford Analytica, Co-Chair of the European Commission's Working Group on Online Radicalisation, and Board Member for the Tory Burch Foundation.
Yasmin Green is a 2017 SXSW Conference Keynote (Interactive).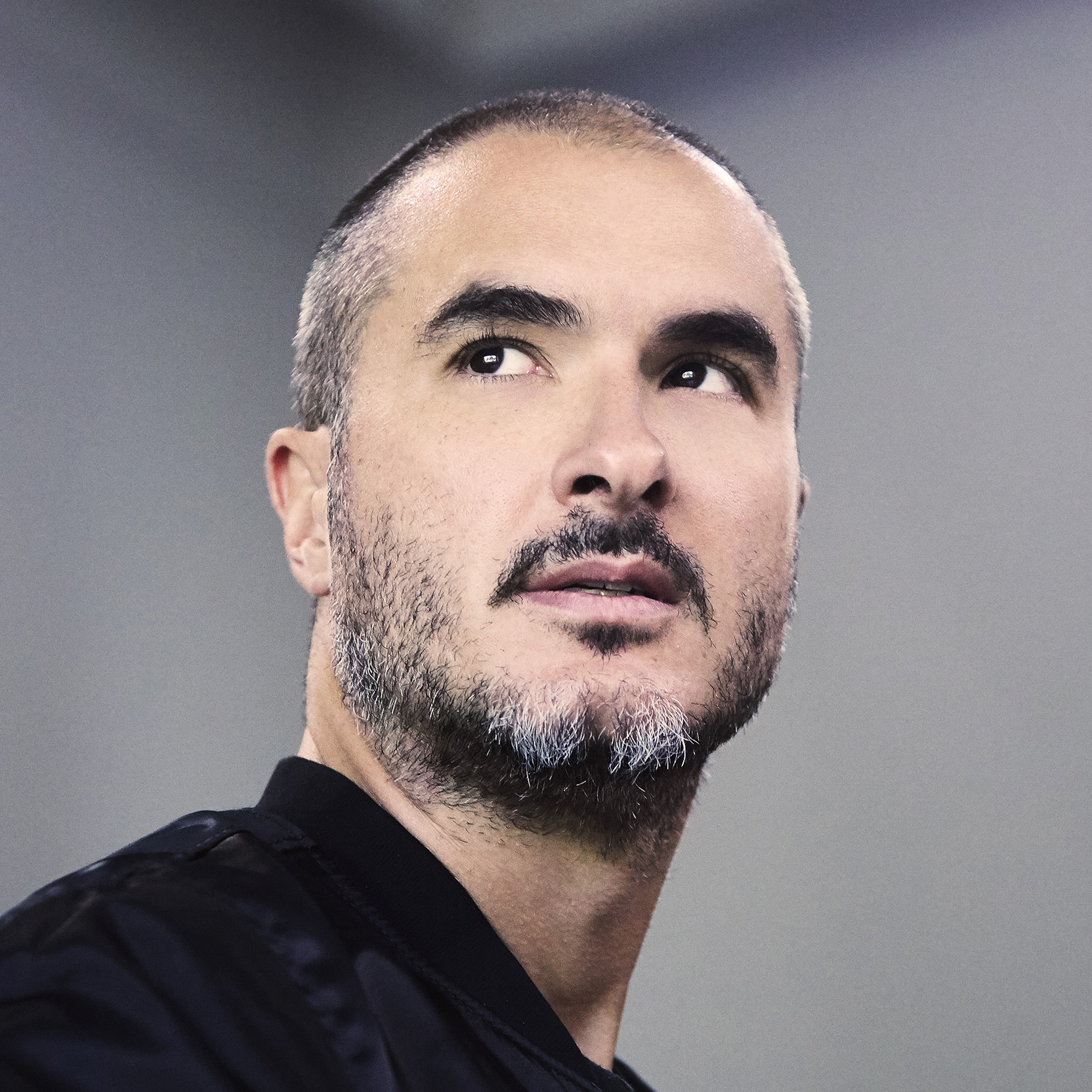 Zane Lowe is a New Zealand-born radio DJ, Live DJ, record producer and television presenter. After an early career in music making, production and DJing in New Zealand, he moved to the UK in 1997, coming to prominence through presenting on XFM and MTV Europe, before hosting a new global music show on BBC Radio 1 from 2003–2015. He is now the Creative Director and LA Anchor for Beats 1, Apple's first free global radio station broadcasting 24/7 to over 100 countries.
Zane's wealth of music knowledge and creative vision bring personality back to the modern age of music discovery through the human experience. With free-form, cutting-edge programming built purely on taste and passion, Lowe creates a united way for the world to talk about music in a free space. The objective is clear: to break records, to find new music, and to put exciting new artists in front of an audience that wants to hear it.
Zane Lowe is a 2017 SXSW Conference Keynote (Music).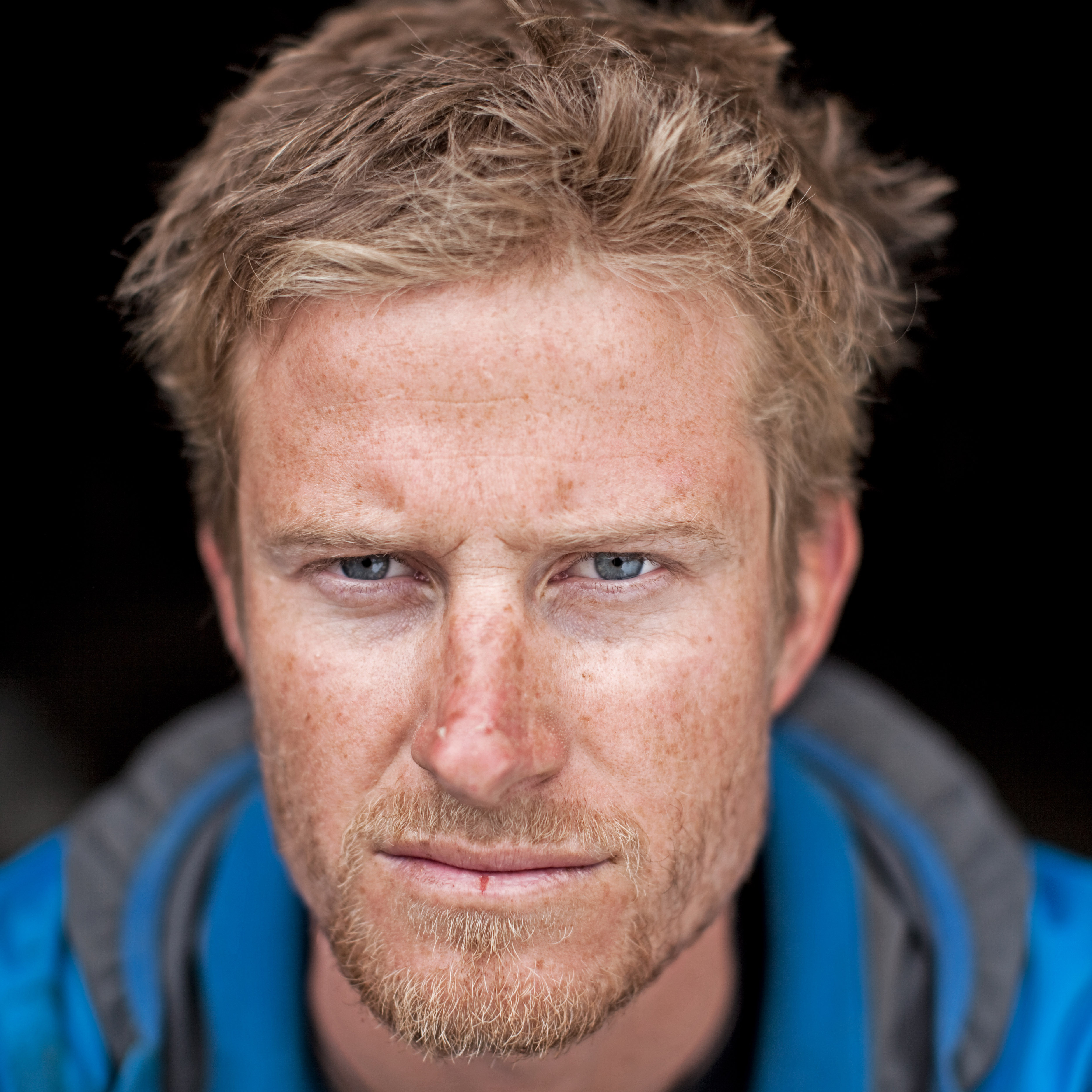 A climber and visual storyteller, Cory Richards was named National Geographic Adventurer of the Year in 2012 and selected as a National Geographic Fellow in 2015. In May of 2016, Cory Richards reached the summit of Mt. Everest without supplemental oxygen. Cory's camera has taken him from the controlled and complex studio to the wild and remote corners of world, from Antarctica's unclimbed peaks to the Himalayas of Nepal and Pakistan, in an attempt to capture not only the soul of adventure and exploration, but also the beauty inherent in our modern society.
Cory is a passionate alpinist and climber for Eddie Bauer and has carved a niche as one of the world's leading adventure and expedition photographers. Cory's photography has appeared in National Geographic Magazine, Outside Magazine, Man of the World, and The New York Times; and his film work has won awards at nearly every major adventure film festival including the grand prize at Banff and Mountain Film Festival.
Cory Richards is a 2017 SXSW Conference Keynote (Interactive).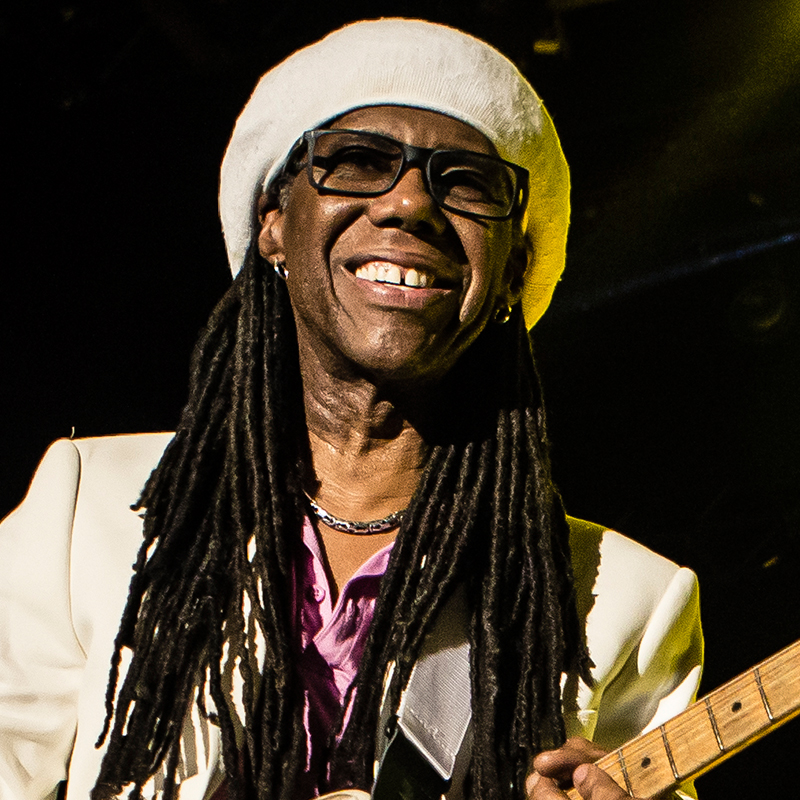 Among music legends, Nile Rodgers is truly exceptional. He amplifies his legacy as a multiple Grammy Award-winning composer, producer, arranger, and guitarist. As a cultural icon and music innovator with more than 200 production credits to his name, Nile Rodgers transcends all styles of music across every generation.
Additionally, Rodgers, as the co-founder of CHIC, pioneered a musical language that sparked the advent of hip-hop with "Good Times," distinguished CHIC as the "most sampled band in history" (The Guardian, 2011), won CHIC 11 Rock and Roll Hall of Fame nominations, and generated ground breaking pop hits like "Le Freak," which was inducted into the 2015 Grammy Hall of Fame. His career-defining productions for David Bowie (Let's Dance), Madonna (Like A Virgin), Diana Ross (diana), and Sister Sledge (We Are Family), plus his work with artists like Duran Duran, INXS, Mick Jagger, Grace Jones, Steve Winwood, Peter Gabriel, The B-52s, Bryan Ferry and Michael Jackson, have sold more than 200 million albums and 50 million singles worldwide while his innovative, trendsetting collaborations with Daft Punk, Christina Aguilera, Avicii, Disclosure and Sam Smith reflect the vanguard of contemporary music.
Nile Rodgers is a 2017 SXSW Conference Keynote (Music).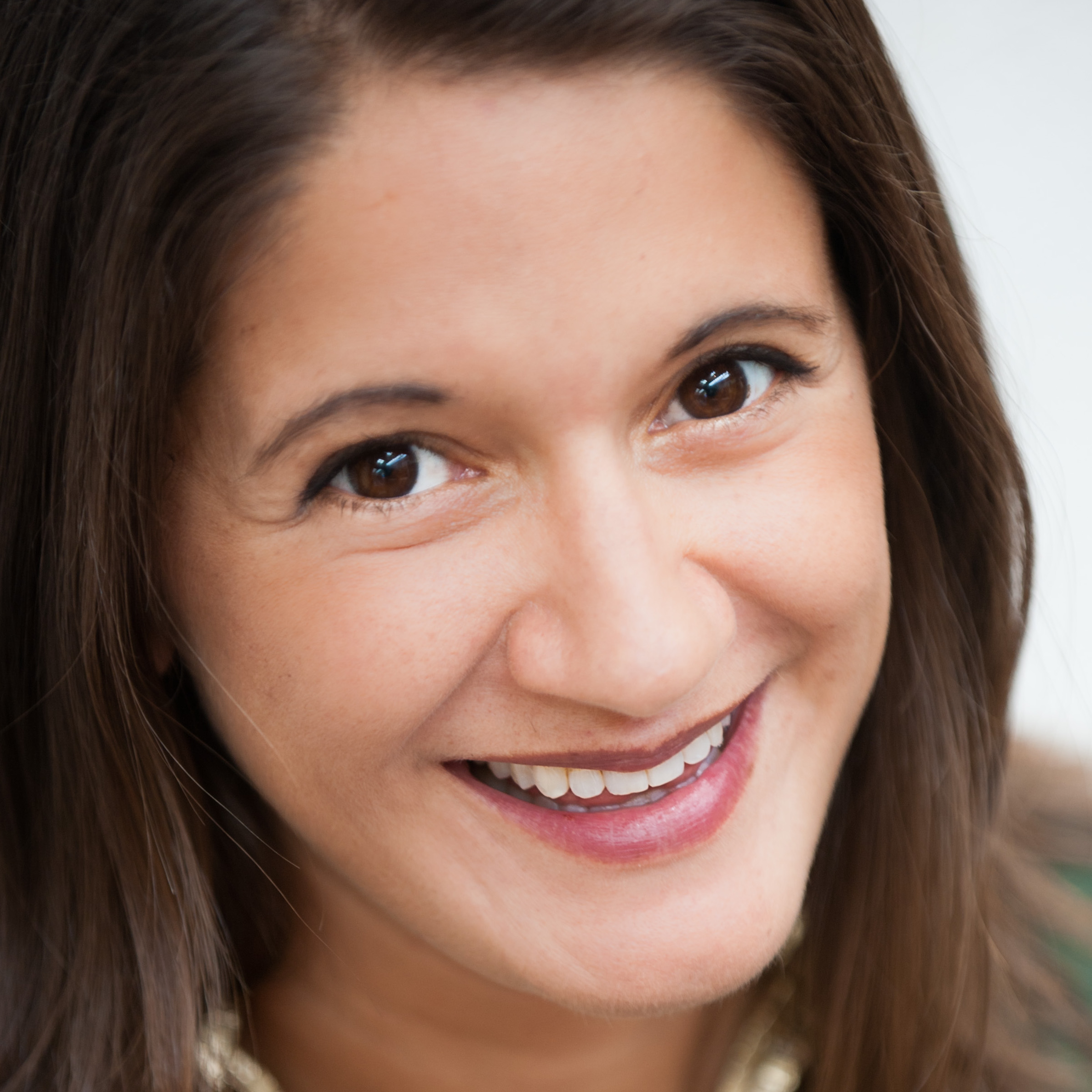 Jessica Shortall believes that the world isn't as polarized as we might think, so she spends her time looking for common ground among uncommon allies in order to make good happen. Her eclectic career has built unexpected bridges among unlikely partners, always sustainably, intelligently, and backed by data.
As Managing Director of Texas Competes, Jessica currently runs a coalition of more than 1,200 Texas employers making the data-driven case for Texas to be welcoming to LGBTQ people. This business-oriented voice has become a national model.
Her first book, written out of sheer necessity, is a survival guide for breastfeeding and going back to work called Work. Pump. Repeat. As a follow-up to the book, her 2015 TEDx talk on the moral and economic case for paid family leave has garnered more than a million views.
Jessica's own life is filled with uncommon ground. She is the daughter of Venezuelan and English immigrants. She served, and spent 9/11, in the Peace Corps in Uzbekistan, a majority-Muslim, Central Asian country that was once part of the Soviet Union (as a result, she can swear in both Russian and Uzbek). She co-founded and franchised a food rescue and hunger relief non-profit, The Campus Kitchens Project, that puts young people in charge and is active in more than 50 U.S. cities. She was the first Director of Giving at TOMS Shoes, building out the company's now-iconic One for One giving mission by focusing on global partnerships, neglected tropical diseases, and sustainable eye care.
Jessica has an MBA from the University of Oxford in the UK, where she was a Skoll Scholar in Social Entrepreneurship. She is married with two small children.
Jessica is a 2017 SXSW Conference Keynote (Convergence).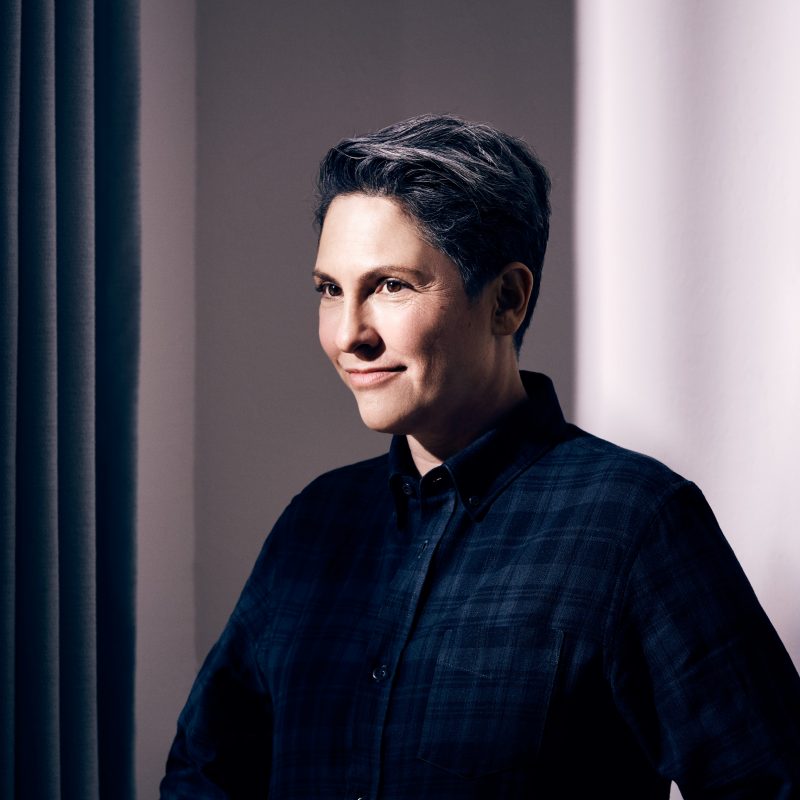 Jill Soloway is the creator of Transparent, which has won two Golden Globes and five Emmys, including one for her directing. Transparent has received ten Emmy nominations for the 2016 season.
Jill founded Topple Productions in 2015 and is the co-­creator and director of the forthcoming television adaptation of Chris Kraus's critically acclaimed novel I Love Dick. Her first feature, Afternoon Delight, won the 2013 Directing Award at Sundance. Outside the world of TV and film, Jill co-created theatrical experiences The Real Live Brady Bunch, The Miss Vagina Pageant, Hollywood Hellhouse, and Sit and Spin, and is the author of Tiny Ladies in Shiny Pants.
Jill Soloway is a 2017 SXSW Conference Keynote (Film).