25 Years of SXSW Film Festival – Jeanie Finlay, Debra Eisenstadt, Amy Seimetz, and Adele Romanski
To commemorate the 25th edition of the SXSW Film Festival, we continue our weekly alumni spotlight on careers launched, artists discovered, powerful performances, and more with filmmakers Jeanie Finlay, Debra Eisenstadt, Amy Seimetz, and Adele Romanski.
Jeanie Finlay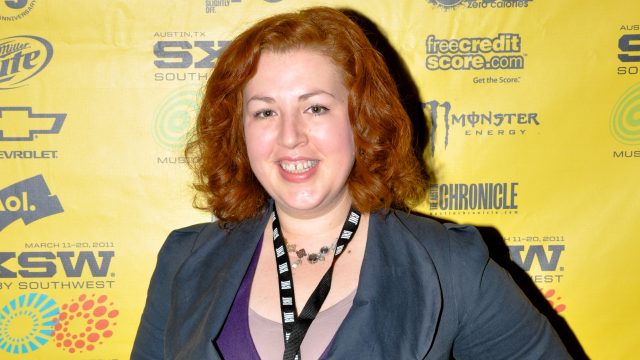 Finlay has world premiered two documentary features at the SXSW Film Festival Sound It Out in 2011 and The Great Hip Hop Hoax in 2013. She is currently working on another documentary feature, The Seahorse.
"SXSW was the perfect place to premiere my film Sound It Out in 2011. My tiny indie film about the last record shop in Teesside was originally a film I made for love and to sell on DVD in the record shop which the film was about. Instead, it launched the film into an international stage and was given a huge spotlight. The film went on to be theatrically released all over the world. I'm forever grateful to the amazing generosity and spirit of Janet Pierson, Jim Kolmar, and their team in supporting and nurturing independent films and filmmakers. I was thrilled to take my next film The Great Hip Hop Hoax to the festival in 2013. There's nothing quite like the rush of seeing a SXSW audience lining up outside the block to see your film, it's an incredible, life-changing experience. I can't wait to take a film back to Texas one day."
Debra Eisenstadt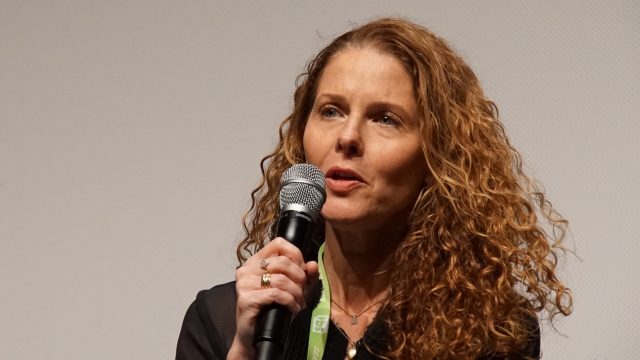 Eisenstadt's narrative short The Guest screened at the festival in 1999 and her third feature Before the Sun Explodes world premiered at SXSW in 2016 in Narrative Feature Competition. Recently she co-produced the critically acclaimed documentary, Jane with Brett Morgen. She returns to the 2018 SXSW Film Festival for a Making Film & Episodics Featured Session, The (R)Evolution of Non-Fiction Aesthetics with Brett Morgen.
"In 1999, I'd abandoned my brief acting career for film school, so having my first short film, The Guest, accepted to SXSW was exciting. I had no idea what or who I'd encounter there, although a friend had a vision- 'You're going to meet your husband'- this seemed completely ridiculous. I'd brought a friend with me to SXSW, who was told by a friend that we had to meet his friend, Brett Morgen at SXSW with On the Ropes. We met on March 12, 1999 at SXSW and have been together ever since. It's been an almost 20 year collaboration- marriage, children, a variety of films. SXSW responsible of course.
Amy Seimetz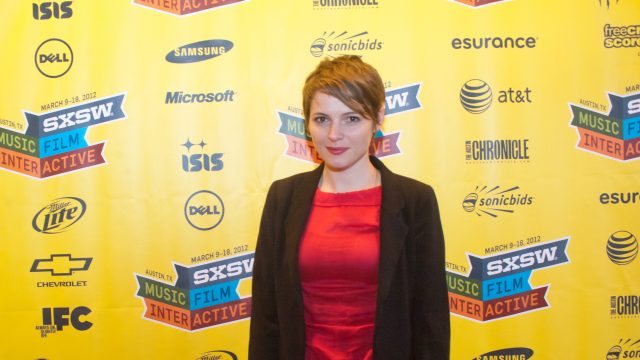 Seimetz is a prolific writer, producer, director and actress. She's appeared and worked on over a dozen films that have screened at the SXSW Film Festival including acting credits in, The Myth of the American Sleepover (2010) narrative jury award winner, Tiny Furniture (world Premiere, 2010), Silver Bullets (North American Premiere, 2011), The Dish & The Spoon (world premiere, 2011) Upstream Color (2013), and You're Next (2013) to name a few. Her producing roles include Medicine For Melancholy (world premiere, 2009), No Matter What (world premiere 2010), and Sun Don't Shine (2015). She also produced The Dish & The Spoon and Silver Bullets in addition to her acting roles. In her feature directorial debut, Sun Don't Shine, Seimetz earned the SXSW Chicken & Egg Emergent Narrative Woman Director Award. In 2016, she co-created the STARZ original series, The Girlfriend Experience and guest starred in the hit Netflix series, Stranger Things. You can se her next in 2018 SXSW Narrative Spotlight selection, Wild Nights With Emily and Festival Favorite selection, Leon on Pete.
"I can only speak in retrospect of how important SXSW was for myself and my friends. At the time we were all just 20 something's with cameras and ideas...I can't say things have changed too much, We are all now 30 something's with cameras and ideas but with a little more clout behind us.
It's a strange sensation to make work that you doubt anyone will identify with and then suddenly be welcomed at SXSW and then have a community of people band together in that same loneliness of self creation. It's a bond we can't shake."
Adele Romanski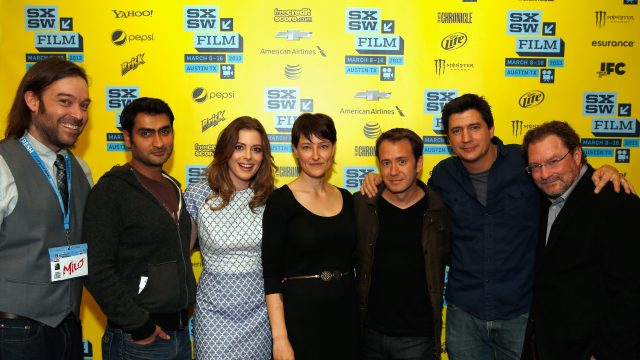 Romanski has produced numerous SXSW films, including the world premieres of The Myth of the American Sleepover (2010), Leave Me Like You Found Me (2012, also director), Milo (2013), and last year's Gemini from Aaron Katz. In 2017 she won the Academy Award, Golden Globe Award, and Independent Spirit Award for producing Barry Jenkins's Moonlight. She currently executive produces The Girlfriend Experience and her next producer roles include Jenkins's third feature, If Beale Street Could Talk and the much anticipated Under the Silver Lake from A24.
"SXSW feels like the start of everything. Medicine. Myth. The excitement of the first time. Of not knowing how it turns out or what comes next. Warmth and youth and tacos and Titos vodka and walking everywhere … talking and walking and making new friends, who later become collaborators, and then a little later on you find yourselves together one summer in Germany, making a movie; sharing one room apartments and budget hotels with twelve other people. People whose films you watch and fall in love with and leave you inspired to try directing your own film; late nights. Adventures. Venturing away from downtown to see a comedy show with a friend and realizing you don't have enough money for the cab fare back downtown, because your friend hasn't become a successful stand up comedian yet and on this night you are both very poor. SXSW is kind of everything."
See You in March!
Check out the 2018 SXSW Film Festival Lineup and start mapping out your film adventure!
Take a look at our handy Film Venues Page to figure out the quickest route to each theater.
Our Attendee Service Hub has everything you need to have a successful SXSW experience. Register to attend the 2018 SXSW Conference & Festivals from March 9-18 in Austin, TX.
Follow us on Facebook, Twitter, Instagram, and SXSW News for the latest SXSW coverage, announcements, and updates.
Jeanie Finlay - Photo by Karl Capelli
Amy Seimetz - Photo by Chris Saucedo
Adele Romanski - Photo by Rick Kern/Getty Images for SXSW