To commemorate the 25th edition of the SXSW Film Festival, we continue our weekly alumni spotlight on careers launched, artists discovered, powerful performances, and more with Aaron Katz, Kris Swanberg, Jim Cummings, and Jody Lee Lipes.
Aaron Katz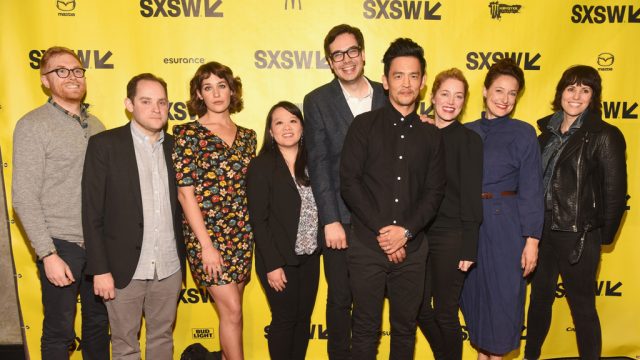 Katz has world premiered four films at SXSW including his debut feature Dance Party USA in 2006, Quiet City in 2007, Cold Weather in 2012, and most recently the thriller Gemini in 2017, distributed by Neon and starring John Cho, Zoe Kravitz, Lola Kirke, and Ricki Lake. In 2014 he co-wrote and directed the adventure-comedy, Land Ho with SXSW alum Martha Stephens.
"In 2005, after working on my first movie for almost two years, I had no idea what to do with it. I submitted it to SXSW, not knowing anything except that it was one of the few festivals I had heard of. Much to my surprise, I got a call one day and learned that my movie had been accepted into competition. That first chance to show my movie and meet other filmmakers gave me the confidence that a life and career in film was possible."
Kris Swanberg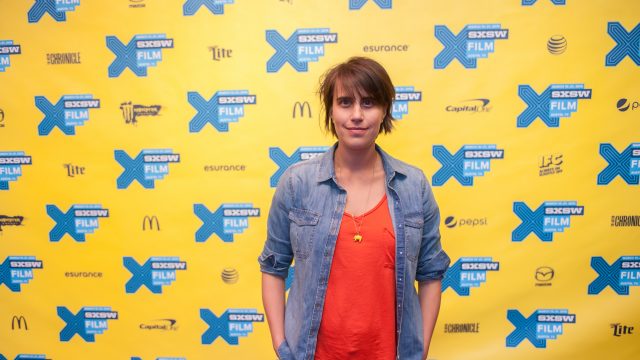 Swanberg's directorial debut It Was Great, But I Was Ready to Come Home premiered at SXSW in 2009 in the narrative feature competition. Her short Baby Mary premiered in the Narrative Shorts Program in 2014 and Swanberg's second feature, Unexpected screened in Festival Favorites in 2015 after its Sundance premiere. In addition to her work as a filmmaker, Swanberg has acted in many SXSW alumni films including Joe Swanberg's Kissing On the Mouth (2005), Hannah Takes the Stairs (2007), and Win It All (2017). She also acted in It Was Great, But I Was Ready to Come Home.
"SXSW changed my life by taking a chance on my early work and giving me constant encouragement as a growing filmmaker."
Jim Cummings
Cummings has produced three world premieres at SXSW including Euphonia (2013), Confusion Through Sand (2014), and The Grief of Others (2015). Cummings received a Special Jury Recognition for Acting in Thunder Road at SXSW 2016, a film which he also directed, wrote, and edited. His next short, The Robbery screened at the festival in 2017. He is currently working on the feature adaptation of Thunder Road.
"SXSW changed my life by showcasing the most culturally significant artwork on the planet, which gave me an understanding of what was possible by making movies on your own. I love SXSW because I get to fall in love with movies and meet the wonderful people who make them. SXSW was the first festival that treated me like a filmmaker. It is the reason I'm still making movies."
Jody Lee Lipes
Lipes is a director and cinematographer. At SXSW 2009 he was here for his first film as director, Brock Enright: Good Times Will Never Be the Same and as a director of photography for Antonio Campus's After School. In 2010, he world premiered his next feature, NY Export: Opus Jazz, which earned the Audience Award for Emerging Visions. He's shot a number of other SXSW selections like The Great Invisible (2014), the jury award- winning Tiny Furniture (2010) and Girls (2012) to name a few. Recently, Lipes shot the Academy-Award winning drama Manchester by the Sea and the pilot for the new USA series The Sinner, in addition to directing an episode.
"I love SXSW because they were the first festival that embraced me as a director, by selecting my first feature length documentary to be a part of their program almost ten years ago. That honor inspired me to continue making my own work. It's always been the most fun festival in the world, going there is a joy rather than an obligation."
Join Us For SXSW 2018
Grab your Film Badge today for primary access to all SXSW Film events including world premieres, roundtables, workshops, and parties. Register to attend by Friday, February 9 and save. Book your hotel through SXSW Housing & Travel for the best available rates.
Stay tuned for the 2018 SXSW Film Festival lineup which will be announced in January.
Follow us on Facebook, Twitter, Instagram, and SXSW News for the latest SXSW coverage, announcements, and updates.
World Premiere of Gemini - Photo by Amy E. Price/Getty Images for SXSW
Kris Swanberg - Photo by Chris Saucedo
Jim Cummings - Photo by Neilson Barnard/Getty Images for SXSW
Jody Lee Lipes - Photo by Nita Rios