SXSW Place by Design Entry Tips – Extended Deadline Sunday, October 15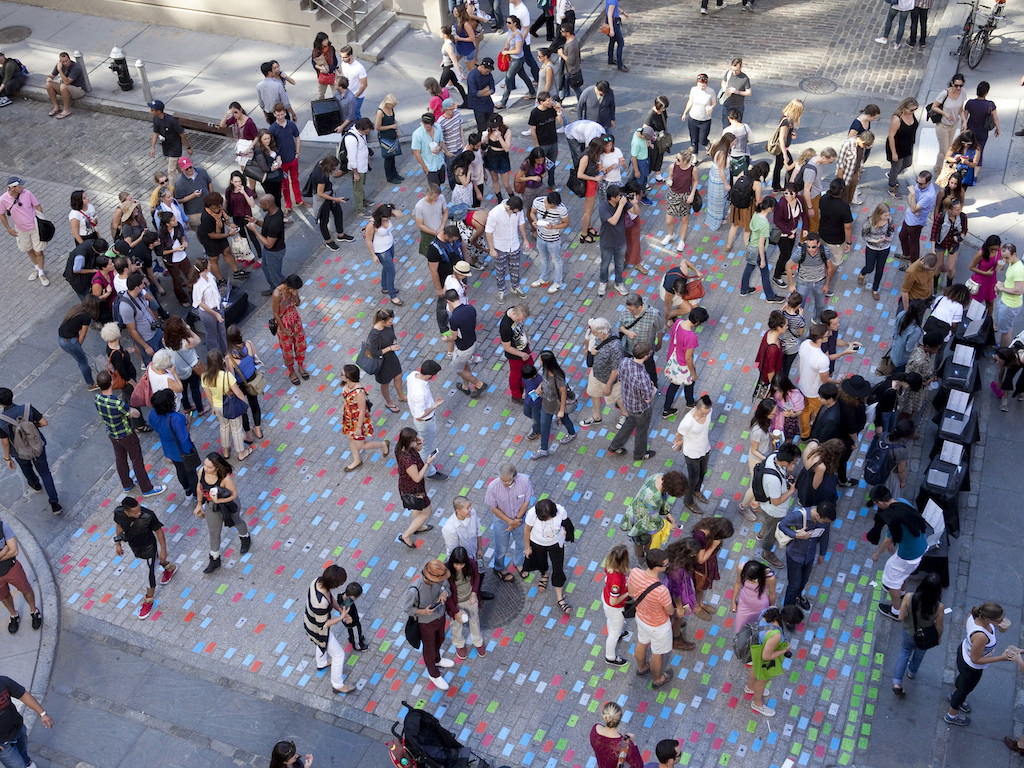 The Place by Design entry deadline has been extended through Sunday, October 15. Below you will find valuable information about Place by Design and tips to make sure your entry stands out.
Place by Design is SXSW's public space design competition highlighting transformative work at the intersection of art, technology, and design that rethinks how we use and interact with the places around us. All artists, designers, community organizers, and entrepreneurs working in transforming the public realm are encouraged to apply. Selected applicants will present their work in a fast-paced pitch competition in the Cities Summit at SXSW (March 12-13, 2018).
Public space is a democratized testing ground for artists, designers, technologists, and entrepreneurs. What better place for them to speak about their work than SXSW, where the city of Austin becomes a thriving, active public space? Small-scale, site-specific projects that transform underutilized aspects of the built environment have the potential to enhance the public good through social interaction, education, civic engagement, health, and much more. Place by Design is a celebration of this work, and a chance for these ideas to gain new practitioners and scale.
Tips for Entry
Place by Design is about transformation - Projects that transform underutilized urban fabric into something useful, interactive or beautiful. Surprise us!
Anyone can apply - No formal accreditation is necessary; student work is accepted.
Work needs to have achieved implementation in the past two years - Because the work is in part judged on impact, speculative design work is not accepted for this year's program.
Place by Design is not for fundraising - If you're seeking investors for your idea, check out the SXSW Accelerator Pitch Event. PXD is for telling the story of your design, why and how it worked, and what it ultimately means (in under five minutes).
If you have additional questions about the program or application process, please contact citiessummit@sxsw.com. Get inspired by watching presentations from last year here.
Place by Design Applications Close: Sunday, October 15, 2017 at 11:59pm PT
Join Us March 9-18, 2018
Register for SXSW 2018 by Friday, October 20 and save. Make your hotel reservations through SXSW Housing & Travel for the best available rates. We hope to see you in March!
2016 Place by Design Random Generators by Anjali Deshmukh