2019 SXSW Pitch Winners Developing Versatile Solutions To Today's Challenges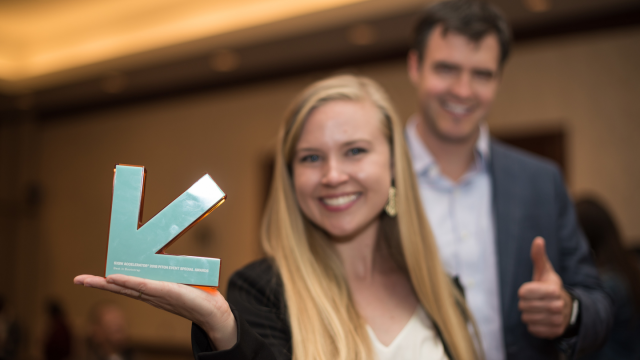 "What pain point are you solving?" is typically a straightforward question for startups. But for many of the 50 companies pitching in ten categories during the eleventh annual SXSW Pitch (formerly SXSW Accelerator) Presented by Cyndx, pinpointing the unique problem their versatile innovations addresses wasn't so simple.
Fortunately, we all benefit from the ambitious and adventurous creators in both emerging and traditional industries like blockchain, transportation, and artificial intelligence today.
Congratulations to this year's ten category winners, who were announced at the SXSW Pitch Award Ceremony after the two-day competition.
2019 SXSW Pitch Winners
Artificial Intelligence: Derq
Augmented & Virtual Reality: Healium by StoryUp
Blockchain: Nebula Genomics
Enterprise & Smart Data: Geospiza
Entertainment & Content: Tankee
Health & Wearable: Pathware
Hyper-Connected Communities: UbiQD
Social & Culture: Supportiv
Sports & Performance Data: Miro
Transportation & Delivery: ENSO Tyres
The winner of the Best Bootstrap Company (the company who has done the most with least): TwentyTables
The Best Speed Pitch winner: Xplosion Tech
And the Best in Show winner: Nebula Genomics
If you missed any of the pitches this weekend you can still meet each of the 50 finalists at the SXSW Pitch "Meet the Finalists" on Monday, March 11, from 11 a.m. to 1:30 p.m. in Salon C on the 4th floor at the Hilton Hotel.
Congratulations to all the winners, participants, and judges from this year's SXSW Pitch. And we hope to see you tomorrow at SXSW Pitch "Meet the Finalists"!
For more information about SXSW Pitch, go to our website here.
Contributed by Tamara Bell