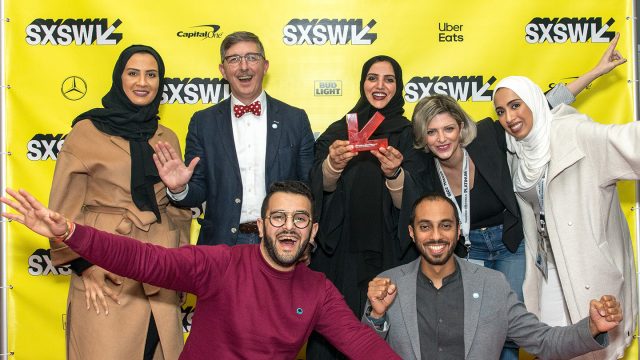 The 23rd annual SXSW Interactive Innovation Awards will stop accepting applications on November 15.
This long-running SXSW competition honors the most forward-looking achievements in the digital space that were launched during the previous calendar year. Five finalists in each of the 13 competition categories will be chosen to demo their projects "hands-on" for the SXSW audience and the Finalist Judges at the 5th annual SXSW Interactive Innovation Awards Finalist Showcase on March 14, 2020 at SXSW. The category winners, as well as the Best of Show and the People's Choice Award winners, will be announced at the 23rd annual SXSW Interactive Innovation Awards Ceremony on Monday, March 16, 2020.
Apply July 1 through Friday, November 15, 2019 for a chance to showcase your innovation or new project at SXSW 2020.
Tips for Interactive Innovation Awards Entry Success
Project Types – The Interactive Innovation Awards are looking for projects/products that offer new advancements in technology. The slight redesign of an existing project/product, new marketing pushes for an existing project/product, or purely commercial endeavors do not fair as well with the competition judges.

Eligibility – A project/product entered into the Awards must have launched or have been completely redesigned in calendar year 2019 (between January 1, 2019 and December 31, 2019.) See complete eligibility requirements.

Details, Details, Details – The more details you can provide about your project/product the better – full description, past awards, social media presence, news articles, graphs, etc. Not all questions in the application are required, but you are encouraged to complete the entire form.

Links – Make sure that all URLs provided are correct, workable, and not behind a paywall. Judges are not able to reach out to you for corrected links.

Video – Video is very useful for the judges as they evaluate each entry. URLs can be logged in the "Additional Resources" field.

Confidentiality – All information provided in the application is viewable only to SXSW staff and competition judges.
Regular Entry: Monday, September 9, 2019 – Thursday, November 14, 2019 — $175
Registration and Housing for SXSW 2020 is now open. Sign up for SXSW Event Updates so you don't miss a beat, announcement or important deadline.
You can also stay up to date on everything SXSW by following us on Twitter, Instagram, Facebook, and SXSW News.
Feature Image by Cal Holman