Welcome back to Four on the Floor! It's been a long, hot summer here in Texas, but we're all getting anxious for SXSW Music again, especially since we announced 150+ acts for the 2016 event earlier this week.
A short refresher on this blog series: twice a week, our team will pick four 2016 SXSW Showcasing Artists united by a common theme (genre, hometown, name similarity, etc.), tell you a little bit about them and throw in a nifty little SoundCloud embed for each one so you can listen right away! Cool huh?
Anyhow, let's get to it with four artists who will be performing at SXSW Music for the first time in 2016…
Aloa Input (Munich, Germany)
Website | Add to your Schedule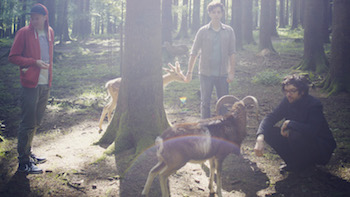 This experimental trio pulls together several different influences into expansive and diverse musical landscapes, often leading to comparisons with the Flaming Lips and Animal Collective.
Aloa input most recently released their sophomore album Mars Etc. via Morr Music in March, and will be performing in the US for the first time at SXSW Music.
RIYL: Unknown Mortal Orchestra, Flaming Lips
Methyl Ethel (Perth, Australia)
Website | Add to your Schedule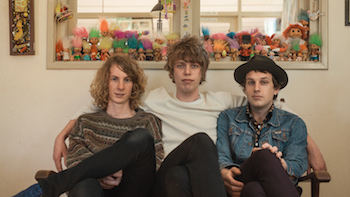 The dreamy, reverb-soaked indie pop sounds you're hearing were produced by Methyl Ethel, the project of Perth musician Jake Webb. Now a three-piece, things are beginning to pick up for Methyl Ethel. The band won the WAM's Pop Song of the Year with "Rogues," recently performed at CMJ and rumor has it they're working on the US release of their debut LP Oh Inhuman Spectacle.
RIYL: Beach House, Connan Mockasin
Bye Bye Badman (Seoul, South Korea)
Website | Add to your Schedule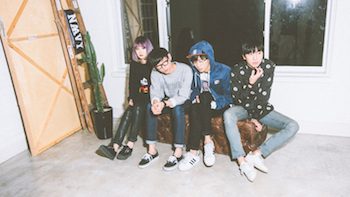 Not only will Bye Bye Badman bring their upbeat indie pop to SXSW Music for the first time in March, their performance here will also be their very first gig outside of South Korea. Just this year, the Seoul quartet released their second album Authentic and opened for Noel Gallagher's High Flying Birds.
RIYL: The One AM Radio, Love X Stereo
HÆLOS (London, UK-England)
Website | Add to your Schedule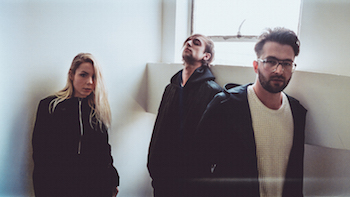 Keep an eye on HÆLOS, y'all. Their slow, dark electronic pop tracks are equal parts contemplative, desolate and cinematic, and they will certainly continue to grow their audience at SXSW Music in March. The London trio released their debut EP, Earth Not Above, this past June on Matador Records.
RIYL: Massive Attack, Portishead
Photo credits:
Aloa Input photo by Julian Baumann
Methyl Ethel photo by Pilerats
Bye Bye Badman photo courtesy of the artist
HÆLOS photo by Dave Ma