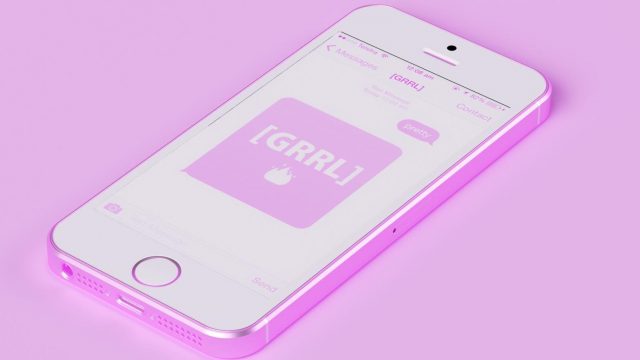 Who needs grammar? These four SXSW 2016 Showcasing Artists leave vowels out of their quirky names. Preview their music below and add them to your schedule.
Lng/SHT (Cancún, Mexico)
Website | Add to your Schedule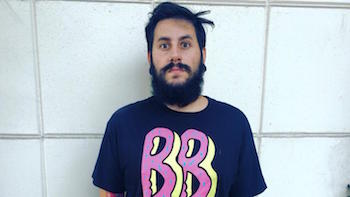 Hailing from Cancún, Lng/SHT is breaking more than just grammar rules. He's a rapper who samples punk and hardcore music on his tracks, and whose lyrics display a middle-class lifestyle with no repetitive themes of cars and mansions in sight. In 2012, he released an EP, (A)EP, and received an impressive 1,000 downloads within the first week with no promotion. Mexican promoters took notice and booked him on a couple of shows in South Mexico. This past year Lng/SHT broke a personal record and played over a hundred shows in every state in Mexico, and now works with some of the biggest names in the Mexican rap and punk scenes.
RIYL: Molotov, Ho99o9
PWR BTTM (Brooklyn, NY)
Website | Add to your Schedule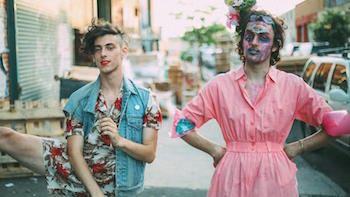 The queer garage punk band, PWR BTTM, is making New York a little more rowdy. The duo includes Ben Hopkins, who plays the guitar, and Liv Bruce, who is on the drums; they both share vocal duties. Their new album, Ugly Cherries, features tracks all about boys as well as the scarcity of them. They perform in messy drag makeup and pride themselves on being embarrassing, but rest assured, it is not a scheme. PWR BTTM is pure rock.
RIYL: Palehound, Diet Cig
GRRL (Durham, NC)
Website | Add to your Schedule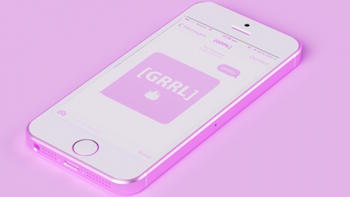 GRRL, an electronic producer, is making a huge impact on the DIY dance scene. He got his start as a curator but after dabbling in production, he decided to create original music. GRRL takes risks with his music, creating tracks, like the recent "Bad Bitch," which feature sounds no one has heard yet. He has received recognition from Skrillex and his EP, Shards, dropped in December. Check out his twitter for a plethora of emojis, positivity when you're feeling blue, and brand new music from every genre.
RIYL: SOPHIE, UNIIQU3
L7 (Los Angeles, CA)
Website | Add to your Schedule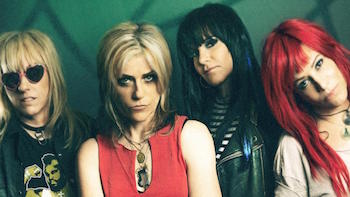 The all-girl punk rock band, formed in 1985, made waves in the underground scene with their catchy tunes from day one. The band has put out six studio albums, one live album, and a greatest hits album, with songs featured in movies and video games, including 10 Things I Hate About You and Rock Band 2. Apart from music, the band is passionate about philanthropy. In 1991, they formed Rock For Choice, a series benefit concerts of to support pro-choice in the United States and Canada, with the Feminist Majority Foundation.
RIYL: Hole, The Donnas
Photo credits:
Lng/SHT photo courtesy of the artist
PWR BTTM photo by Andrew Piccone
GRRL photo courtesy of the artist
L7 photo by Rob Sheridan