Q&A and Portrait Gallery: The Black Angels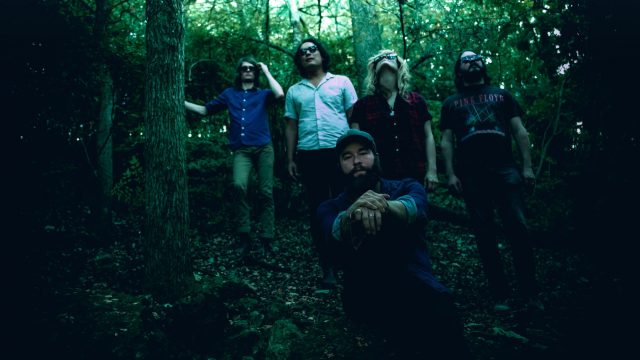 All photos by Dylan O'Connor
It's hard to imagine the modern Austin music scene without SXSW alumni artist The Black Angels. From their incredible music to their work with the Reverberation Appreciation Society and the Levitation festival, the band has stayed active and represented our city better than most.
This is why we couldn't pass up the opportunity to hang out with the group last month, shoot some new portraits, and catch up on the latest Black Angels news last month. (Hint: Expect new music from the band sooner than later.)
Read on for the Q&A with singer and multi-instrumentalist Alex Maas, and browse through the gallery.
Q&A
What have y'all been up to lately?
Well we have been making a new record! Recording with Phil Ek in Seattle and it has been great. We get each other and I'm very excited to share it with the world.
What has SXSW meant to The Black Angels? Are there any particular SXSW experiences that stick out?
SXSW has been our testing ground for new songs and making new connections. It is hands down the most important festival in the country because it focuses on all aspects of the music economy. I've loved to see how its grown over the last 16 years of living here. I also love to see how its developed to educate and motivate aspiring artists. I've said it before but it is our civic duty as Austinites to reach out and take what SXSW has to offer as opposed to complaining about its growth. If you don't like it stay home...
What does the future hold for The Black Angels?
Well with the current climate of the world and more immediately the US, survival is priority number one. In the music realm our release date is currently in the spring.
After the release and leading up to it we will be touring a ton. I feel now more than ever it's very important to be a band with a message and to encourage people to think for themselves. People obviously need to educate themselves about what is happening around the world and not be afraid to take a stance. The US of A just got the rug pulled out from under them in my opinion, similar to the Brexit.
Let us stay positive and keep our eyes wide open all the time.
Portrait Gallery
All photos by Dylan O'Connor
---
Related News: