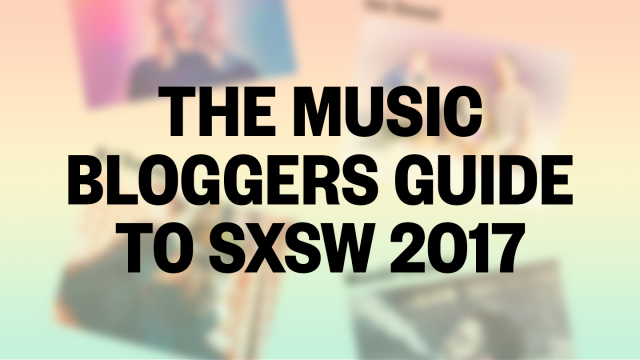 Back and better than ever, The Music Bloggers Guide to SXSW 2017 is now available!
The SXSW Music Festival's top priority is, and always will be, new music discovery. The Music Bloggers Guide to SXSW is an interactive exploration of 100+ exciting up-and-coming SXSW Showcasing Artists, as identified by the best music bloggers in the business. Learn more about some of our most anticipated acts from the viewpoint of our contributing writers while listening to their tunes. Find something you like? Easily add their SXSW showcase details to your schedule from the guide.
The Music Bloggers Guide to SXSW 2017
Dive in, explore, and discover the future of music before seeing these artists at SXSW 2017. The responsive design by foxtrot is equally accessible on desktop and mobile devices.
You can see all of the Showcasing Artists included in The Music Bloggers Guide and more at the SXSW Music Festival, March 13-19, here in Austin. It's not too late to register for a SXSW Music badge aand all the perks that come with it, including primary access to Music Festival showcases and music-focused Conference sessions, and the Official Music Festival Opening Party. New for 2017, your badge will also give you secondary access to most Interactive and Film events, as well as entry to the Trade Show, primary access to SXSW Gaming, even more parties, networking events, and more.
Contributing Music Blogs
All Things Go
Alt Citizen
Austin Town Hall
Baeble Music
Beatroute
blahblahblahscience
Blast Beat Network
The Blue Walrus
BrooklynVegan
The Burning Ear
Consequence of Sound
Control + Alt + Delight
Disco Naivete
DIY Mag
Drowned In Sound
FLOOD Magazine
Hypebeast
Indie Shuffle
Korean Indie
The Line of Best Fit
Metal Rules
moonRok
Music Feeds
Music News
MXDWN
Operation Every Band
OVRLD
Paste Magazine
Rap Nation
Remezcla
Sopitas
Sound Dessert
SoundFriend
Stereogum
Talkhouse
We All Want Someone
We Found New Music
The Wild Honey Pie