New Music! SXSW Artist Releases – Friday, August 11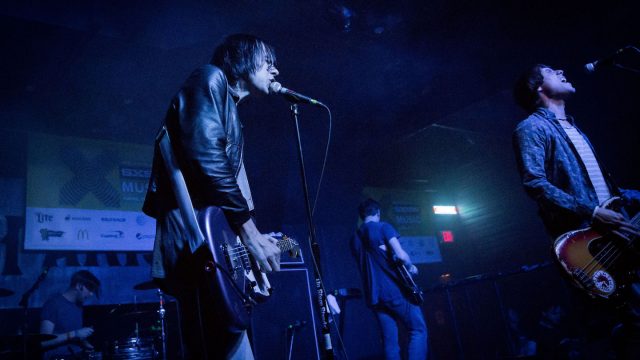 Before we zoom in on this week's new music, I should mention that registration for SXSW 2018 is now open. If you haven't already done it, now is the best time to register for SXSW 2018 and book your housing. Prices are at their lowest when you book in advance, and downtown hotel rooms are still available.
This week we have five releases from artists who have showcased at SXSW. Experimental electronic composer Oneohtrix Point Never releases The Good Time [OST]. Frankie Rose will release her third album called Cage Tropical to showcase her narcotic pop vocals. Veteran singer-songwriter Paul Kelly also has a new album dropping titled Life is Fine.
Each week we pick one new release and make a playlist for fans incorporating new music from past SXSW artists for them to discover. This week, we're selecting a indie-rock playlist inspired by The Cribs whose new album 24-7 Rock Star Shit is getting released this Friday. Go ahead and give it a listen because these playlists will only be active for seven days before we pick a new artist to focus on. Follow us on Spotify to keep up with our playlists, and be sure to follow the playlist.
Past Showcasing Artist July 21st Releases
Frankie Rose - Cage Tropical
Oneohtrix Point Never - The Good Time [OST]
Paul Kelly - Life Is Fine
Downtown Boys - Cost of Living
The Cribs - 24-7 Rock Star Shit

2012 SXSW Artist The Cribs - Photo by Tonya Shabacker