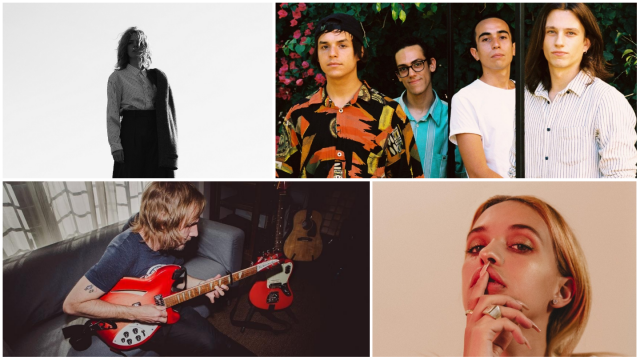 Over a decade at SXSW, Sounds from Spain has made it their mission to aid in the advancement of all organizations affiliated with the Spanish music industry. Throughout the years, they have presented the nation's most outstanding artists to the SXSW Music Festival. Artists selected to perform have represented a variety of genres including rock, folk, pop, electronic, hip-hop, and more.
The 2018 lineup will be filled with sounds ranging from reggaeton to psych-rock, including Christina Rosenvinge's dream pop, Bad Gyal's dancehall reggaeton, Joe Crepúsculo's synth alternative, garage rock from Los Wilds, psychedelic alt-rock from The Zypher Bones, and indie rock from Neuman.
Sounds From Spain will take place at Bungalow on Wednesday, March 14. Primary access to the event will be given to SXSW Platinum and Music badgeholders. Interactive Badges, Film Badges, and Music Festival Wristbands receive secondary access. This showcase will be open to ages 18+.
Photo credits, clockwise from top left:
Christina Rosenvinge - Photo courtesy of the artist
The Zephyr Bones - Photo courtesy of the artist
Bad Gyal - Photo by Pablo Alzaga
Neuman photo courtesy of the artist