SXSWfm® Spotlight: Americana & Folk Artists Performing at SXSW 2019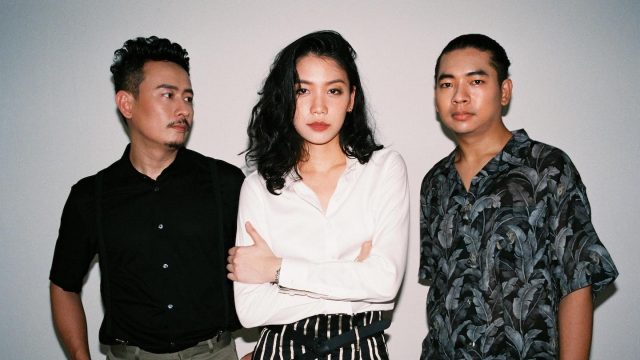 Weekly SXSW Showcasing Artist announcements have arrived! In our first spotlight show of 2019, we'll be playing music by Americana & Folk artists from around the globe, including David Wax Museum (Charlottesville, VA), Bellows (Brooklyn, NY), My Life as Ali Thomas (Bangkok, THAILAND), Jackie Bristow (Gore, NEW ZEALAND), JonZ (Tel Aviv, ISRAEL), and more.
Tune into episode one of This Week @ SXSW for featured tracks by newly announced Ouri, sailawway, John Vanderslice, Bladee, and more. Listen now! With more from SXSWfm, Elizabeth returned last week with another episode of Rebel's Ennui featuring music by the 2019 Showcasing Artists she's looking forward to seeing most. In case you missed our last SXSWfm Spotlight show, we featured music from electronic artists who will be performing at the upcoming Music Festival. You can listen to these, along with archived specialty and 2019 announcement shows on our Mixcloud page.
SXSWfm plays music from 2019 Showcasing Artists daily at 8am, 2pm, and 8pm CT. Tune in 24/7 to hear music by current and former SXSW Showcasing Artists from around the world, spanning genres, there's something for everyone to enjoy.
Attend SXSW 2019
Hear something you like? See the artists from these playlists live on stage in March. Pick up a Music Badge for SXSW 2019 to get primary access to all showcases, Music and Convergence tracks at the SXSW Conference, and more. Plus, get secondary access to Film and Interactive programming. Book your hotel using SXSW Housing & Travel for the best rates and locations.
Sign up for SXSW Event Updates and read SXSW News for announcements, programming features, and beyond throughout the 2019 season.
Follow us in all the usual social spots for daily updates – Twitter, Facebook, and Instagram.
My Life as Ali Thomas - Photo by Sergio del Amo