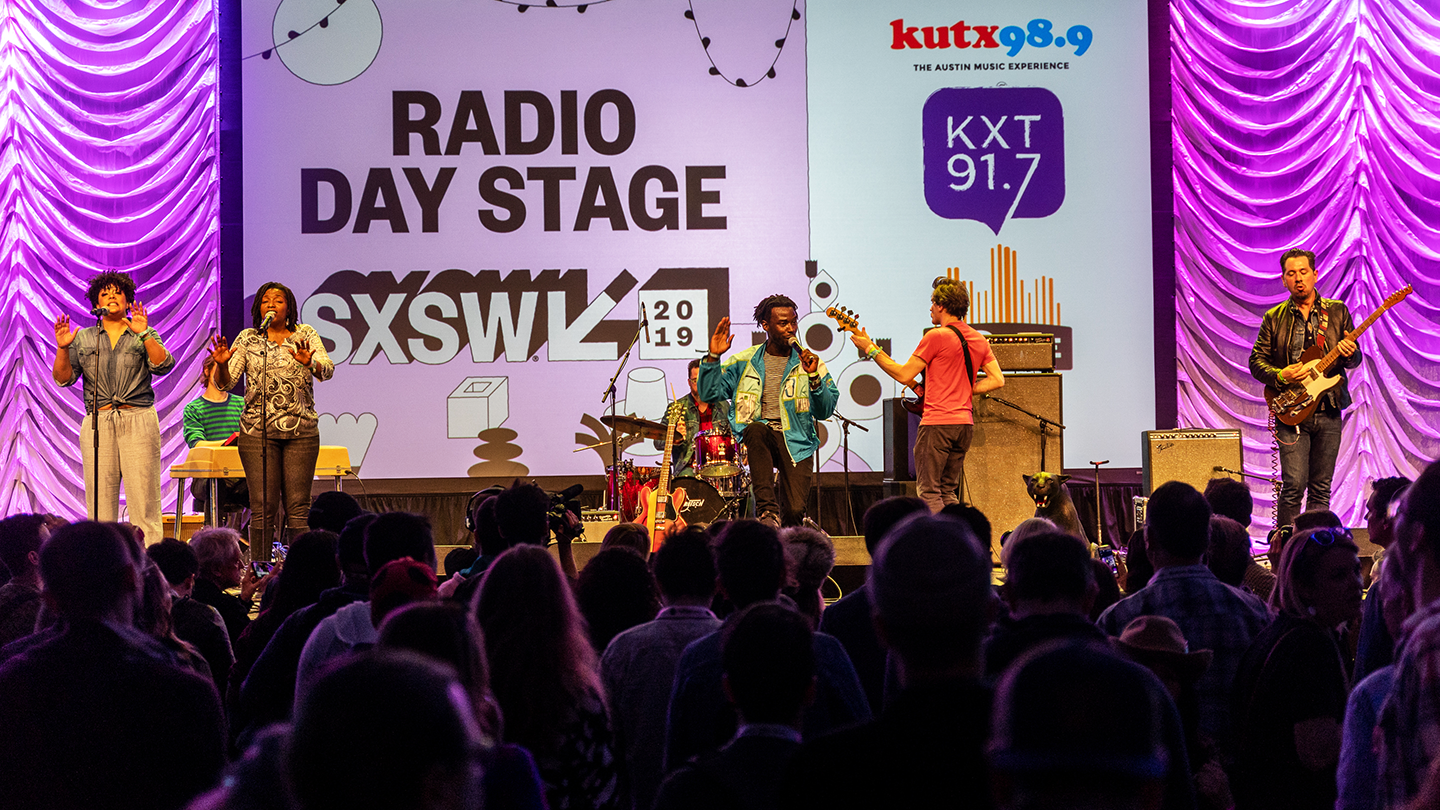 SXSW is excited to present a full day of college music industry-focused programming for 2020 on Saturday, March 21.
Forward-focused discussions will include the state of college and community radio, and its critical place within current broadcasting and new music landscapes. Learn 20 pro-tips for stations, how to improve connections with your audiences, or check out the Music and Radio Day Meet Up.
On the same day, the SXSW Music Festival will present a College Radio Day Stage showcasing some of the most anticipated new music on college radio.
SXSW College Music & Radio Day Meet Up
12:30-1:30pm | Austin Convention Center, Austin Suite (3rd Fl)
Whether you are a student looking to connect with music industry professionals, or vice versa, come kick off SXSW College Music & Radio Day with this Meet Up and connect with students, faculty and music industry professionals for networking and collaboration.
SXSW College Music & Radio Day: Breaking Artists at College
2:00-3:00pm | Austin Convention Center, Room 13AB (4th Fl)
College radio has the resources to be effective and the freedom to be eclectic. They can increase ticket sales, merch sales, streams and social media for even the smallest artist, because no matter the size, every station's audience values new, exciting and excellent over preexisting metrics.
The people who make college radio happen have a unique perspective on their market and on music. So how can how can promoters, artists, and other industry professionals connect with them to best utilize this? And how can college radio stations utilize their expertise to support new artists, promote themselves and, crucially, remain a key piece of a developing artist's story?
Workshop: SXSW College Music & Radio Day: 20 Pro-Tips for Stations in 2020
3:30-5:00pm | Austin Convention Center, Room 18A (4th Fl)
For a radio station — no matter the format — the broadcasting landscape is constantly changing. Not only does a station have program hours and hours of compelling music and original content, but they have to navigate connecting with their audience, come up with original editorial content, keep things fresh on air and on socials, and deal with an ENDLESS flood of information, audio files and correspondence, and SO MUCH MORE. In this session, programmers will share their station's life hacks for dealing with all of the above, as well as pro-tips on things you should be thinking about to prepare for the future.
Music Mentor Sessions 12:30-6:15pm | Austin Convention Center, Room 17A (4th Fl)
Mentor Sessions provide the opportunity for artists, emerging professionals or students to ask career-related advice from an industry expert. Please note Mentor Sessions are NOT intended to be a pitch opportunity or a resume-forwarding opportunity, please look at each speaker's areas of expertise and background in advance to make sure you ask insightful questions and maximize your time with your mentor.
Demo Listening Sessions 12:30-6:15pm | Austin Convention Center, Room 17B (4th Fl)
Demo Listening Sessions specifically focus on critiquing an artist's tracks. These sessions are for attendees with 1-2 tracks to share with mentors seeking feedback in the areas of production, songwriting, sync placement possibilities, and marketing potential, to name a few. Please note that you won't be able to sign up for these sessions if you don't have tracks to be reviewed at the moment of the session.
Enrolled non-media students are eligible to purchase a SXSW Music Badge at a discounted student rate.

Don't miss out on the opportunity to experience this programming at SXSW 2020, where College Media and the Music Industry come together. For any questions about this College Music Day programming, please reach out to collegemusic@sxsw.com.
Black Pumas – Photo by Merrick Ales