Watch the 20th Annual SXSW Interactive Innovation Awards Live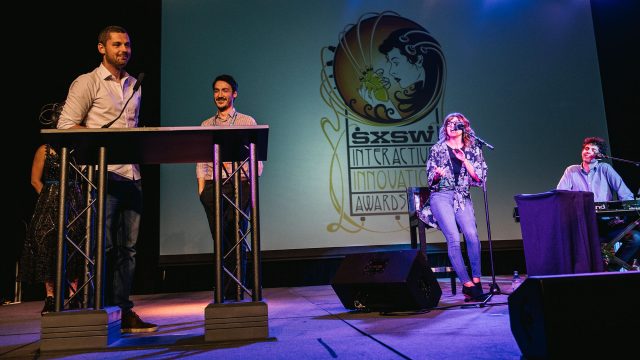 Join some of tech's most talented this evening when we celebrate the best and latest achievements in interactive technology and digital creativity at the 20th annual SXSW Interactive Innovation Awards. We'll reveal winners in 13 different categories and recognize the incredible speakers, trends, ideas, and ingenuity that come to Austin each year at 6pm in the Hilton Grand Ballroom at the Hilton Austin Downtown.
In true Innovation Awards fashion, honorees will have to give their acceptance speech in 140 characters, only, and the evening will be emceed by top talent including self-proclaimed geek, actress, musician, and producer, Janina Gavankar, and Lyndie Greenwood of FOX's Sleepy Hollow and CW's Nikita. This is a party you don't want to miss.
Can't make it to the party? Watch our live stream of the SXSW Interactive Innovation Awards on YouTube from Austin, TX directly to your device.
Innovation Award honorees will include winners in Health Med & BioTech, Innovation in Connecting People, Innovative 3-DIY, Music & Audio Innovation, New Economy, Privacy & Security, Responsive Design, SciFi No Longer, Smart Cities, Student Innovation, Visual Media Experience, VR & AR, and Wearable Tech, with Special Honors including Best of Show, People's Choice Award, Breakout Trend of the Event, Speaker of The Event, Interactive Hall of Fame, David Carr Prize, and Meme of The Year.
Stay tuned to SXSW News and follow us on Twitter for the announcement of our 2017 winners after the ceremony.