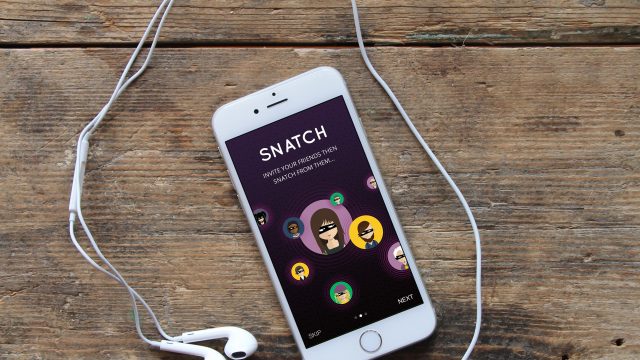 Content provided by Snatch
Get ready for the next step in the world of online mobile gaming! Snatch is coming to Austin, Texas to give SXSW attendees an exclusive gameplay preview ahead of a US launch in the Fall.
Using the latest in augmented reality and geo-location technology, Snatch creates a virtual treasure hunt, with real life environments and obstacles, all on your smartphone.
Snatch lets you seek out and "snatch" virtual parcels (or steal from fellow gamers), hidden around the city. Once opened, these parcels reveal actual, real-life prizes from top brands.
But, securing a parcel doesn't automatically mean you've won. You have to be ready to defend it for six hours! So get ready to use your invisibility cloak or check in to a safe house to avoid the other snatchers that might have your parcel in their crosshairs.
Since its December 2016 launch in the UK, Snatch—backed by Unilever—has nearly 100,000 people playing and winning all sorts of prizes from airfare to cold hard cash. Recently, Snatch teamed up with Circle to give away £250,000 a month back in Blighty.
So, download the app, and be sure to check in with us on Facebook, Twitter and Snapchat (username: SnatchHQ) for updates, hints and tips and most importantly news on what you can win every day during SXSW 2017.
Life's for the taking!
Photo Courtesy of Snatch
---
Related News: