Fresh Official SXSW Merch is Here!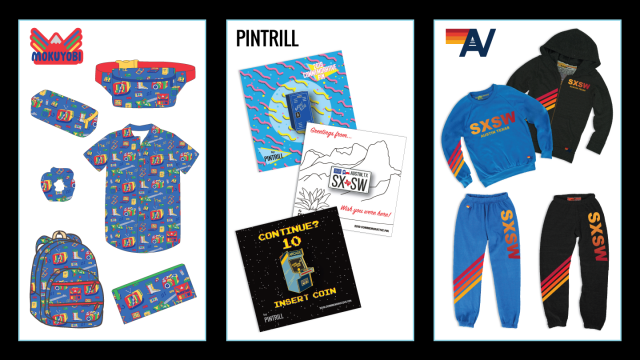 Want to kick your ATX steez up a notch this week? Make sure to stop by our merch stands in the Austin Convention Center to pick up some official SXSW merch!
We've got everything you could want and everything you never knew you needed. Feeling a little chilly in the Trade Show? Snag yourself a crew neck sweatshirt with a sloth riding a scooter! Did the temperature jump up 40 degrees since yesterday? We have insulated tumblers, water bottles, and tanks! Lawn getting too high? Cop a fresh dad hat before your next mow!
Aside from the Aviator Nation sweats, Next Level lineup and New Era hats, you can find exclusive PINTRILL pins, Mokuyobi fanny packs, bags, stickers, and more -- all with a unique SXSW design.
And we still aren't done! Fresh off the press, our official SXSW posters are too cool to pass up. These designs are the only of their kind, so if you want to tack one up on your wall, jump on them before they're gone forever.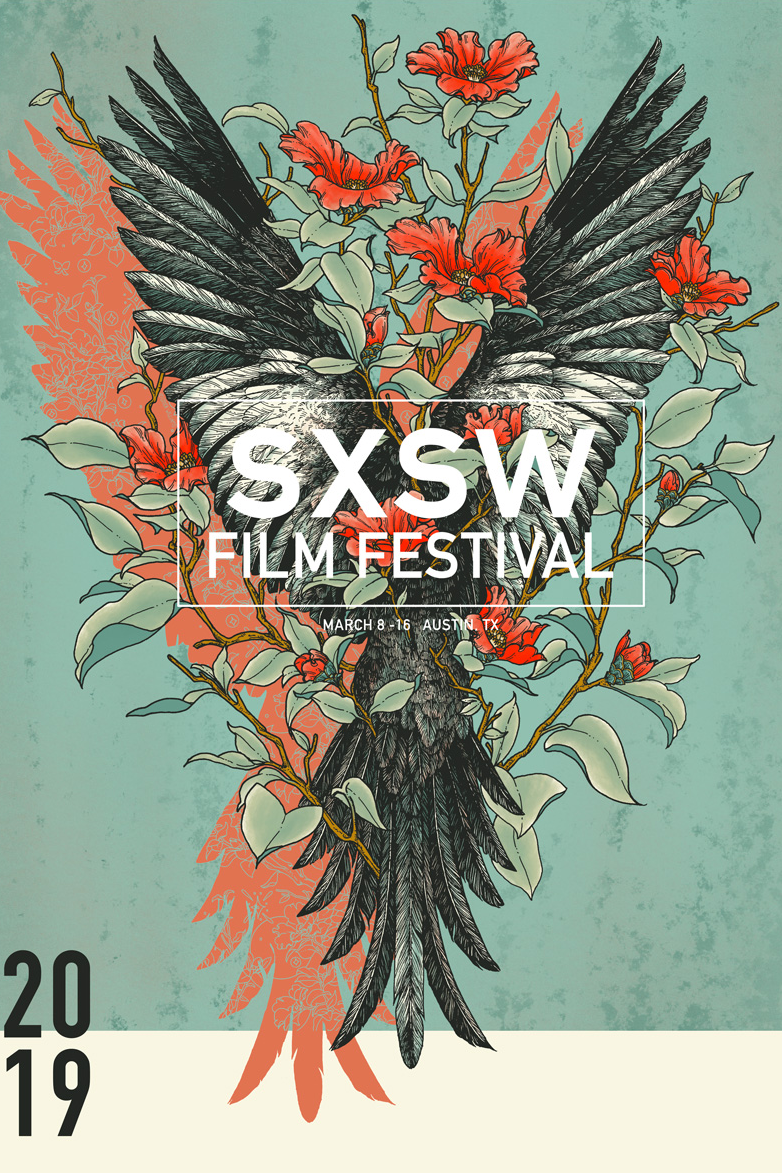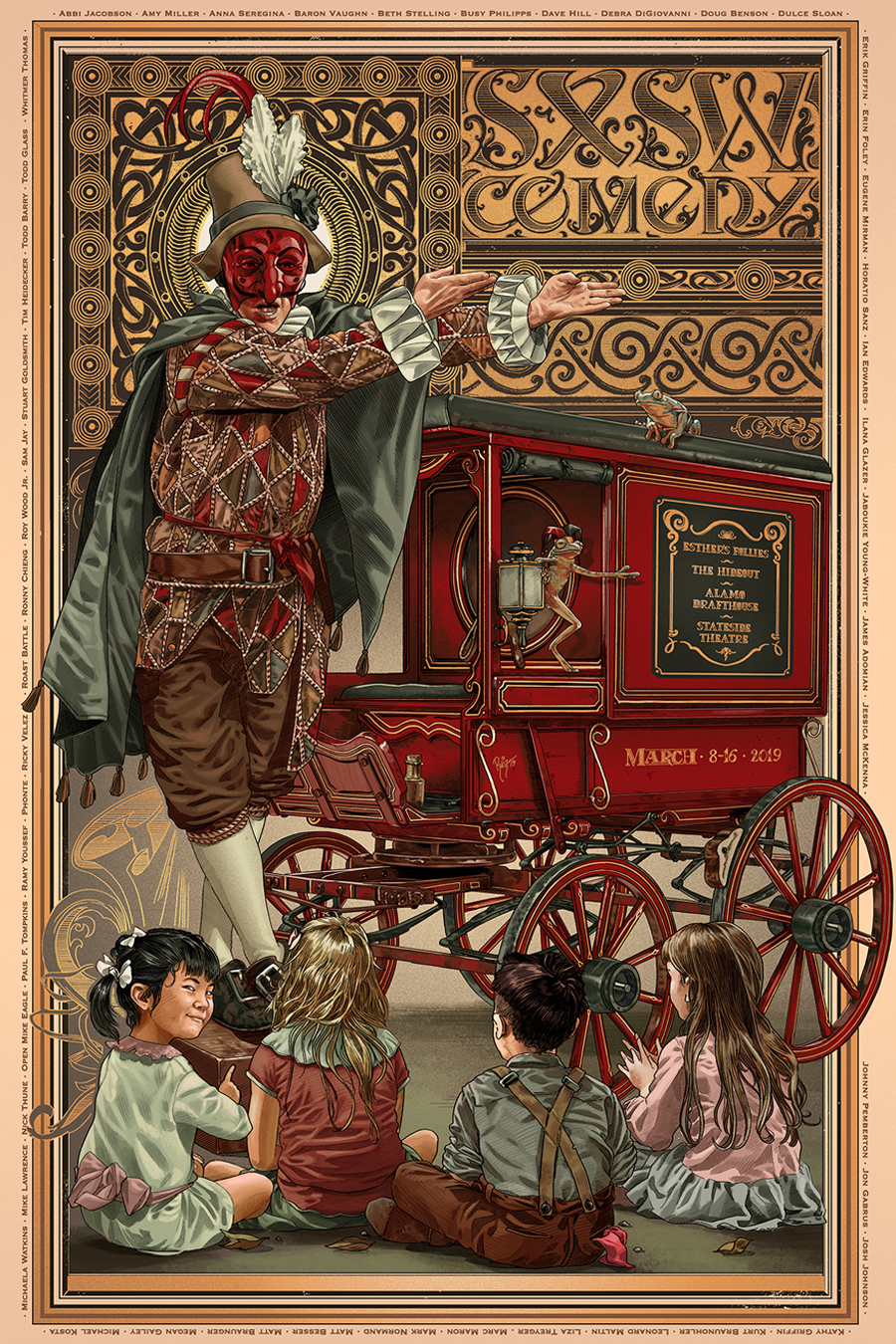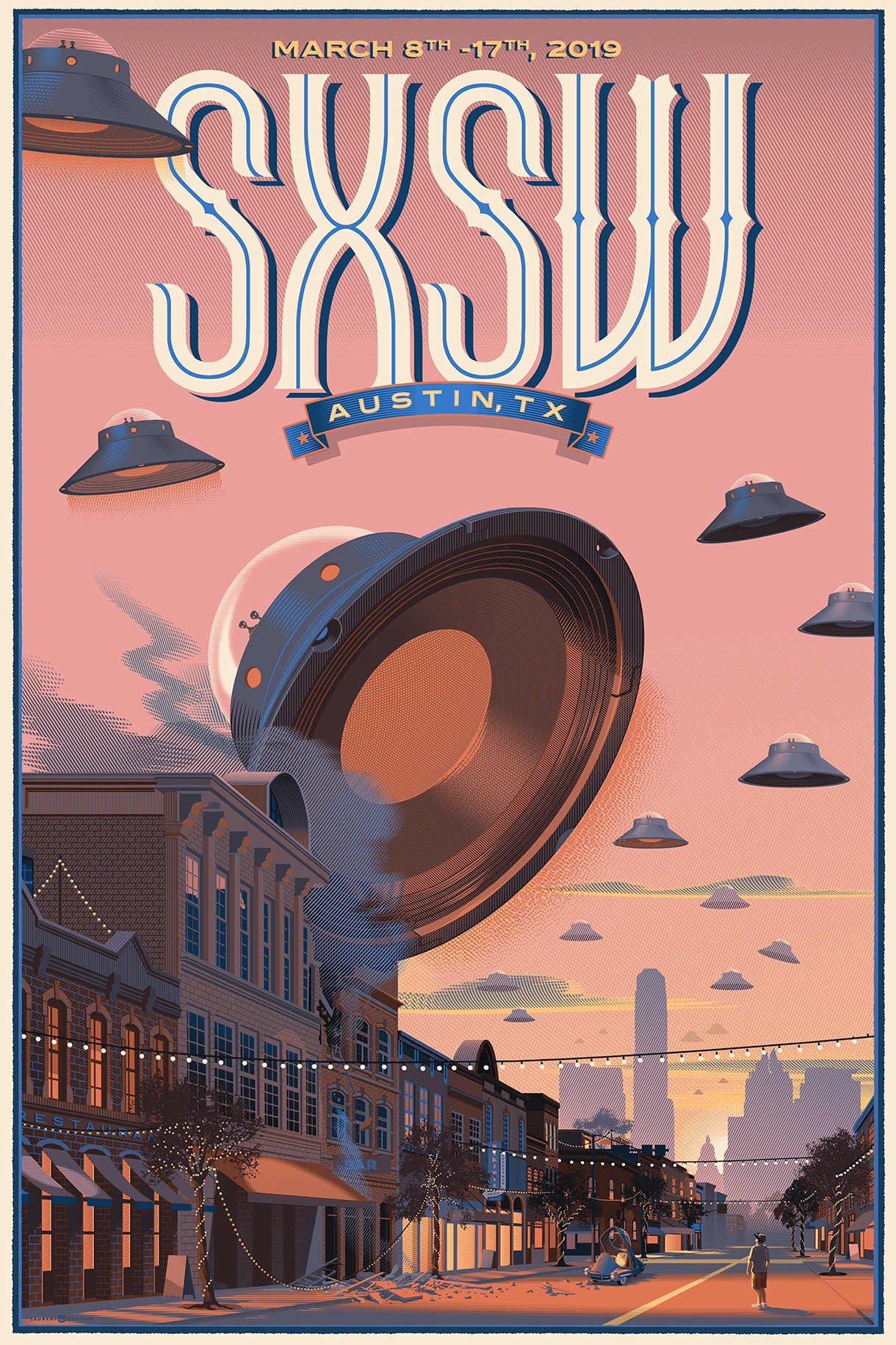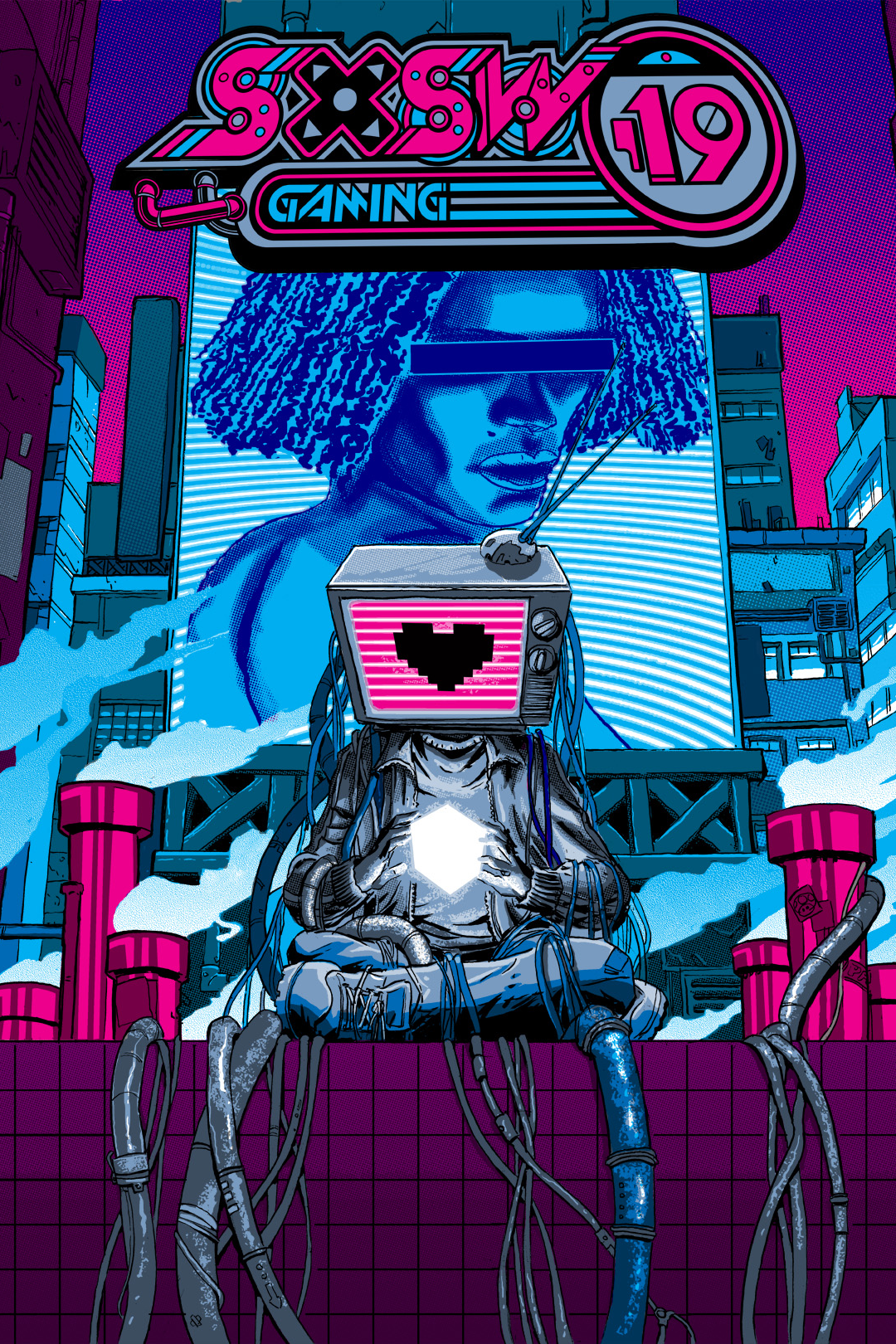 Artwork from left to right: Erica Williams, Juan Carlos Ruiz Burgos, Laurent Durieux, Tim Doyle
Where to Find Us:
Our largest merch stand sits outside of Exhibition Hall 5 near Registration on the first floor of the Austin Convention Center, adjacent to 4th street. Don't miss out on the one-of-a-kind fresh designs created by top artists, found exclusively at the official SXSW Merchandise stands!
If SXSW has your heart, don't leave without a souvenir that you can keep forever, even after the fun is over.
Photo courtesy of SXSW Art Department