Secure Your Spot at SXSW Events with SXXpress Passes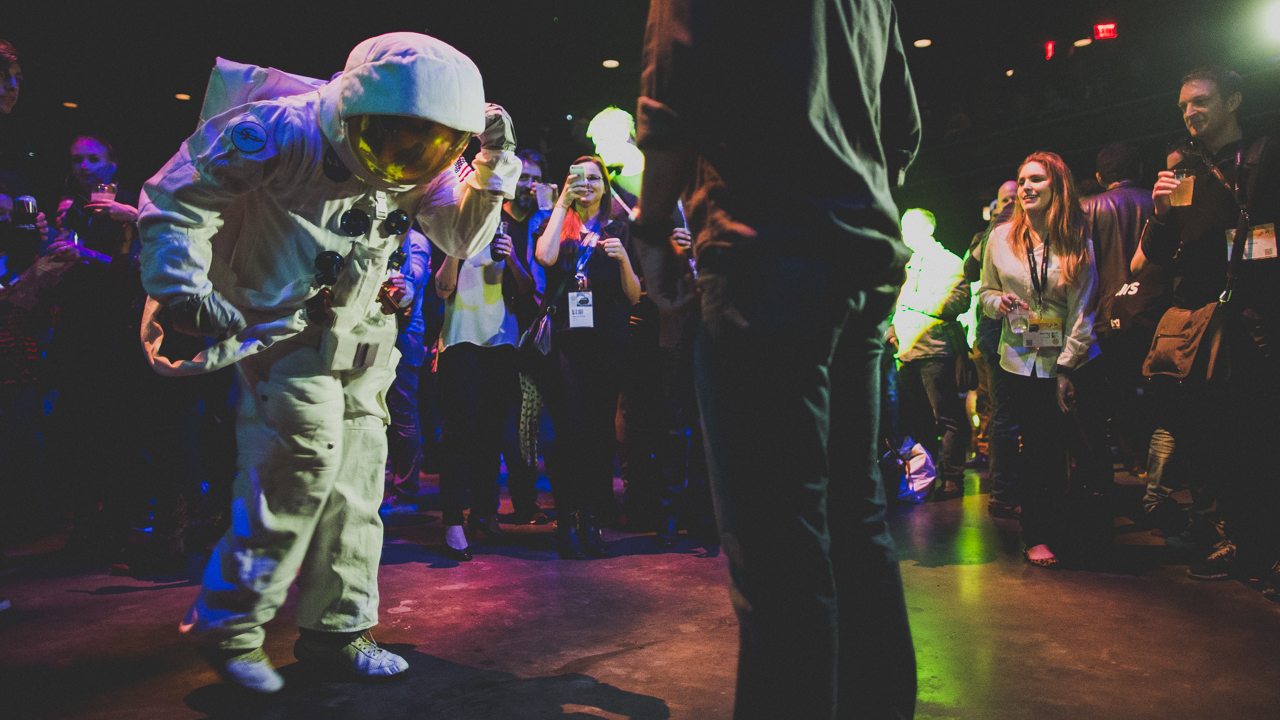 Get the best access to your most anticipated SXSW 2023 events with SXXpress (South by Express) Passes! The digital SXXpress Passes are an essential resource for SXSW registrants to not only secure a spot at must-see events but also jump to the front of the line.
All SXSW Badges can request priority access to individual events you have primary access to based on your badge type (Platinum, Interactive, Film & TV, or Music). Eligible SXXPress events include Conference sessions, Music Festival Showcases, Film & TV Festival Screenings, Comedy Festival Showcases, and select parties.
Dive into SXXpress Pass steps and tips below to make the most out of your SXSW experience.
Link Your Badge
Before you can request SXXpress Passes, you must link your badge in the SXSW GO app or SXSW Social, using the SXSW Link Code found in your registration confirmation email.
Not registered for SXSW yet? Get your SXSW Badge today to experience 10 days of discovery in Austin from March 10-19. Plus, unlock access to SXXpress Passes.
Download SXSW GO
Download SXSW GO, the official mobile app for SXSW. Log in to build your SXSW Schedule, sync your Favorites list between different devices, and request SXXpress Passes. Check out mobile app Pro Tips to get the most out of attending the event.
Multiple Passes Daily
Each SXSW event is allocated a limited number of digital SXXpress Passes, which can be requested starting at 9:00am on the day before each event through the SXSW Schedule or in SXSW GO. Passes are distributed via email, Apple Wallet, and Google Pay.
Requests open on Thursday, March 9 for events on Friday, March 10, and close on Saturday, March 18. Registrants can request passes prior to picking up their badge as long as they have linked their badge. A badge is still required for entry to all SXSW events.
You can request a SXXpress Pass for most (but not all) events that you have primary access to based on your badge type.
SXXpress Pass allotment and event eligibility varies by badge type:
How to Request Passes
The SXSW Schedule and SXSW GO app will display a SXXpress widget on all eligible events with a helpful checklist to see if you are ready to begin. Widgets will also show the date and time for when SXXpress requests open for each event. Passes go fast for high profile events so start practicing your screen-tapping speed.
If you are 1) already signed up for the event, 2) have already reached daily allowance of passes, or 3) do not have primary access with your badge type, select a different event to request a SXXpress Pass.
If SXXpress Passes are no longer available for an event, you can still attend! Check the Event Status on SXSW GO and plan accordingly. Event Status is a Green-Yellow-Red system which appears on the SXSW GO app, the SXSW Schedule, and on the digital Event Status Boards located around the Austin Convention Center and other venues. Admission to all SXSW events is subject to capacity.
Learn more about event access and navigational tools on the Attendee Services Hub.
See You At SXSW 2023
Join us for SXSW 2023 from March 10-19 in Austin, TX! The annual event features Conference sessions, Film & TV Festival screenings, Music Festival showcases, world-class Exhibitions, competitions, Awards ceremonies, and much more.
Keep up with all things SX – subscribe to Event Updates and follow us on Twitter, LinkedIn, Instagram, TikTok, and Facebook.
Photo by Daniel Davis