SXSW Film Submission Tips: Episodics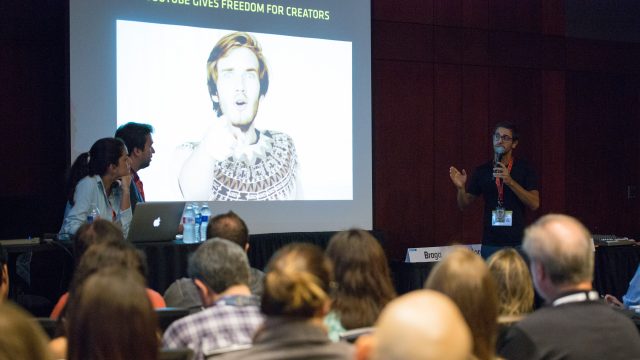 Are you working on a web series or independent Episodic pilot or series and want to exhibit it at a festival? Here at SXSW Film you can submit Episodics in a few different ways.
One way is to submit your web series episode (or a collection of multiple episodes), that does not exceed 40 minutes in duration, as part of our short film programming. This also applies to an independent pilot or series under 40 minutes.
If your project is over 40 minutes, or you have strung together a set of episodes to be longer than 40 minutes, you can submit it as a feature film.
Alternatively, a web series may be submitted as part of our new Experiential Storytelling Convergence Track of the Conference (previously known as Digital Domain). This track highlights cross-platform projects, interactive documentaries, apps, and other web-based projects that don't conform to conventional descriptions. Rather than a traditional screening, this is an opportunity to present episodes and discuss your project in a panel-like environment. If you're interested in learning how to submit to Experiential Storytelling, email sessions@sxsw.com.
For more information on submitting to SXSW Film head over to the Film Submission FAQ, watch our How To Submit Your Film video, and then start the submission process.
Best of luck! Our Late Deadline is right around the corner on Thursday, October 20. And always, you can reach us at filmfest@sxsw.com with any other questions you have.
Teaser Photo by Tim Strauss
Top Photo by Tyler Draker
Related News:
---