Top 3 Reasons to Apply to the Place by Design Competition – Deadline Extended through November 24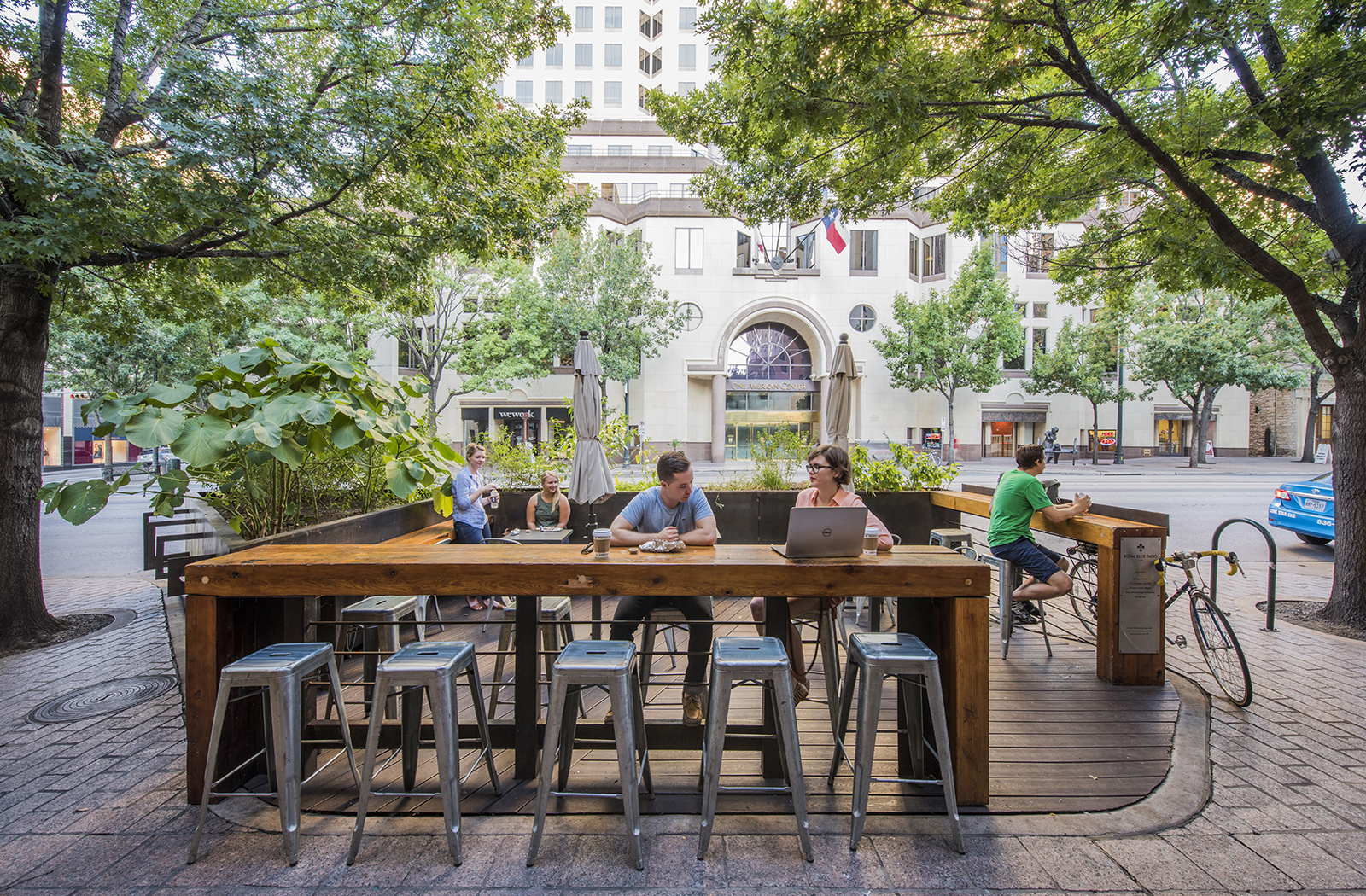 Calling all types of design work that rethinks, enhances or transforms public space!
Each year, Place by Design brings in some of the most visually stunning and socially-conscious projects from around the world. The work sent in each year is truly transformative – repurposing spaces to serve a new purpose, breathing new life into seemingly every day or otherwise unordinary spaces.
All finalists will receive two complimentary SXSW 2020 Platinum Badges, in addition to an invitation to the Innovation Awards ceremony on Sunday, March 16. The winner of Place by Design will be announced on-stage to an audience of media, judges, and SXSW attendees.
Apply for the chance to get your work in front of the diverse SXSW audience now through the extended deadline on November 24 at 11:59pm PT. Explore some of the top reasons to apply from SXSW Programmer Hannah Sager as well as eligibility requirements below.
Reasons to Apply
Compete Against Some of the World's Top Designers
2019 had the highest number of entries that the competition has ever seen – with entries from nine different countries and over 22 states. Finalists chosen to compete at SXSW are the best of the best and it shows. Each finalist has a social-driven mission that has vastly impacted their community and we want to give you a chance to showcase that project on stage!
Take Advantage of Media Exposure
All finalists are invited to the Interactive Innovation Awards following the competition. The Interactive Innovation Awards are covered heavily by the media, and give you an opportunity to step into the spotlight.
Rub Elbows with Industry Giants
Our judges are highly distinguished in the industry, and some have even competed in the competition. Not only do the finalists get to interact with fellow contestants, they also get to showcase their projects to a live audience.
"We loved the variety of projects represented and the emphasis on place making and public impact. It's unique to see in a design festival." – Charles Phillip and Brit Fryer (MICRO, 2019 Winner)
Eligibility
In order to qualify for Place by Design, works need to:
Be actualized. Work will be judged in part by its impact on the design problem it set out to solve, therefore conceptual submissions are not eligible.
Be designed in the last five years. Submissions need to have an impact on the community, but still need to be current.
Be creative. We are seeking original ideas that are site-specific yet can scale, and will inspire other designers to improve their own surroundings.
Explore the Place by Design Photo Gallery and browse last year's winner and finalists for application inspiration. We hope to see you in March 2020!
Attend SXSW 2020
Join us for SXSW 2020 from March 13-22 in Austin, TX. Check out how to attend, plan your housing, and stay up to date on SXSW 2020 news by following us on Twitter, Facebook, LinkedIn, and Instagram.
Pocket Patios - 2019 Place by Design Finalist - Photo Courtesy of Pocket Patios