SXSW Declassified: Creative Industries Expo Guide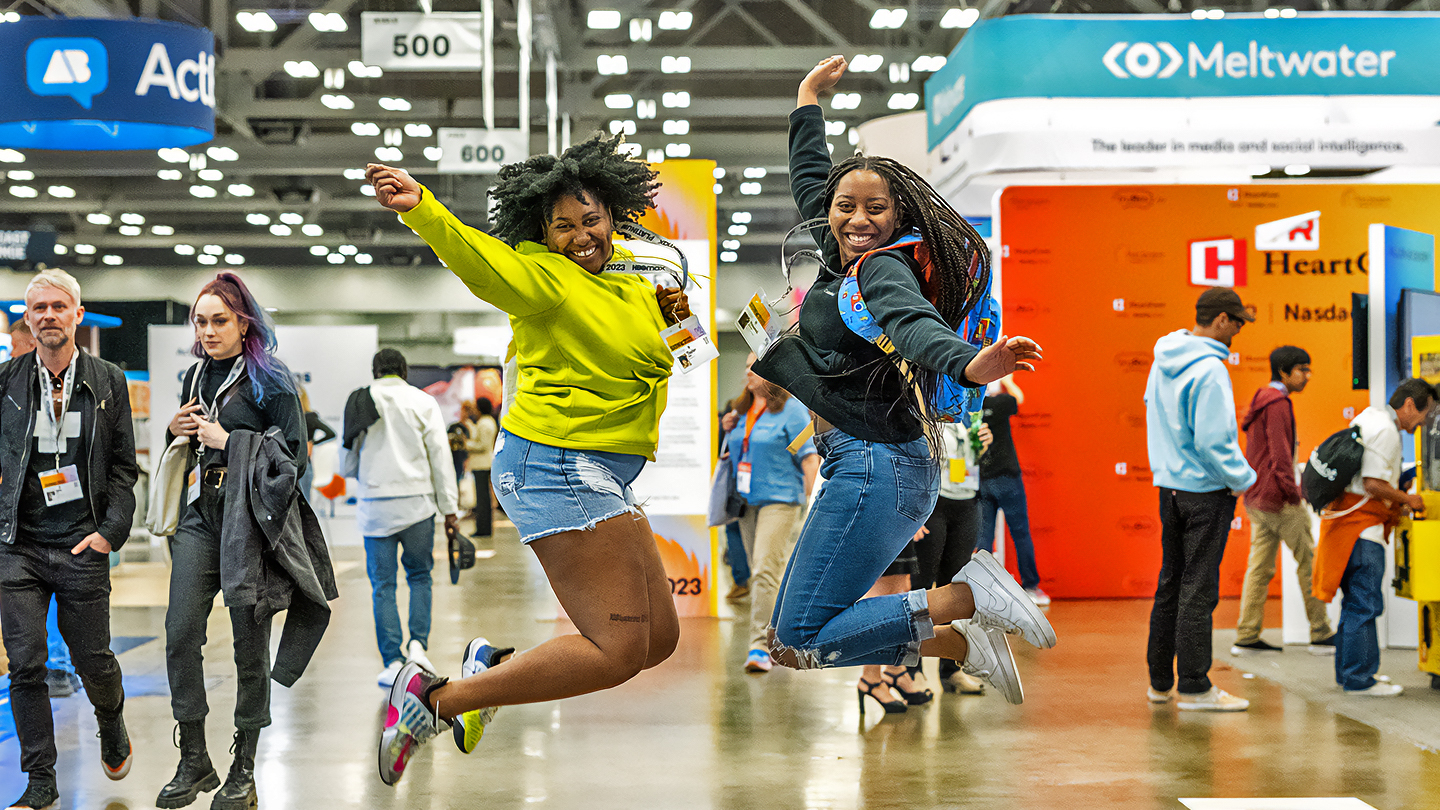 You won't want to miss the SXSW 2024 Creative Industries Expo — whether you're showcasing your brand as an exhibitor or checking out the latest industry advancements, you'll thank yourself for putting this year's expo on your list. It is the season of thankfulness, after all. Learn more about the expo, how to showcase as an exhibitor, and what you can do to prepare before March 10-13.
A Breakdown of Pavilions and Programming
The Creative Industries Expo is made up of multiple pavilions with hundreds of exhibitors in various industries. For those looking to engage more in this space, the Creative Industries Expo Areas of Interest provide insightful programming across all four days of the expo. Take a look at what you can expect to see in 2024.
Innovation:
The Innovation Pavilion is home to thought leaders and disruptors. This pavilion is focused on forging a path to the next generation of ideas.
Global:
The Global Pavilion presented by Los Cabos showcases a diverse range of initiatives and trends from all over the world. If you're interested in learning more about the innovators pushing boundaries internationally — this pavilion is calling your name.
Social Impact:
The Social Impact Pavilion is centered on businesses with positive socio-economic and environmental initiatives. Explore how companies are developing long-term solutions to improve the world around us.
Entertainment:
The Entertainment Pavilion features distinguished creatives and professionals in film, gaming, music, and more. You'll definitely want to block out some time to meet these influential designers and artists.
Health + Wellness:
The Health + Wellness Pavilion spotlights companies aspiring to enhance our quality of life through a variety of products, services, and ideas. A great place for those of you looking to indulge in some innovative self-care practices or learn the latest in medical technologies.
Programming:
There are many spaces for dynamic, insightful discussions and programming throughout the expo. Engage in thought-provoking ideas at Next Stage presented by Globant, discover your next obsession in the Podcast Lounge, make time for health and wellness in Conscious Conversations or take a moment to recharge (your phone and/or your energy) at The Hub.
Want to join the conversation? The Networking Lounge is the place to make new connections and align your brand. You can explore Partner Programming opportunities by submitting our marketing contact form — but don't wait too long, spots are filling up fast!
Tips and Tricks
If you're trying to make the most out of the Creative Industries Expo, here's some tips to get you started:

Tip #1: Make it a round trip not a one stop. There's something new and exciting to see all throughout the Creative Industries Expo. Make sure to come in with an open mind and don't just stick to one booth, explore the pavilions around you.

Tip #2: Break the ice! The Creative Industries Expo is filled with talented professionals and creatives eager to talk. If you're not sure where to start, the Networking Lounge is always buzzing with attendees and exhibitors looking to make new connections. So whether you're attending or exhibiting, don't hesitate to make the first move and strike up a conversation.

Tip #3: There's no such thing as too much preparation! Whether you're looking to network, exhibit or just explore, be sure to check out the SXSW GO app and see the schedule of events hosted within the Creative Industries Expo.
Austin Industry Day
On Wednesday, March 13, the Creative Industries Expo will be free and open to the public for Austin Industry Day – no credentials needed! At SXSW 2023, exhibitors were able to engage with a wider audience, seeing 40% of overall attendance on Austin Industry Day alone. If you're looking to spread the word to your friends and colleagues, be sure to share the official Creative Industries Expo Facebook Event and RSVP to save the date.
Become an Exhibitor
Innovative ideas come in all shapes and sizes and you don't want to miss taking part in the action. Fill out our Exhibitor Contact Form and a member of our team will get in touch with you as soon as possible.
Register now for SXSW 2024 and see you at the Creative Industries Expo! Keep up with SXSW on Twitter, LinkedIn, Instagram, Facebook, and TikTok.
Creative Industries Expo at SXSW 2023 - Photo by Taylor Prinsen