New Music! SXSW Artist Releases – Friday, June 30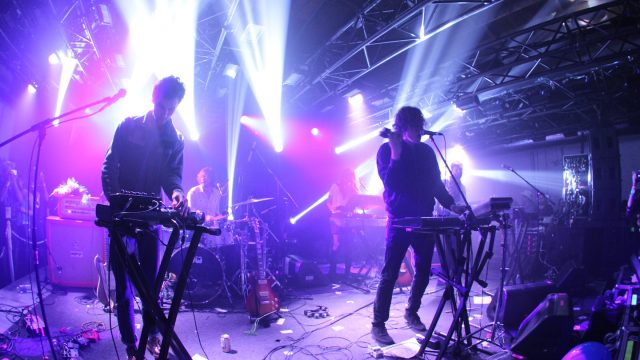 Summer is just now getting into full gear here in Austin and we're already working hard planning SXSW 2018. If you're interested in being a part of the event, apply to be a Showcasing Artist or enter a PanelPicker session idea.
While we sort through your great ideas and songs, let's take a little time to recognize all the past showcasing artists that are releasing new albums today. This week, new electronic pop albums arrive via Calvin Harris, Baio, and Washed Out, as well as a more idiosyncratic release from Mark Kozelek & Sean Yeaton called Yellow Kitchen. Beach House also releases B-Sides and Rarities for their fans. See Below for the full list of SXSW Artist Releases.
New for this year, each week we will be picking one of the album releases and making a playlist to complement their new music. Since we know you'll want a sun-soaked playlist for your weekend BBQs, we're selecting music inspired by Washed Out's new album Mister Mellow. Go ahead and get jammin' because these playlists will only be active for one week before we pick a new artist to focus our ears on. Follow us on Spotify to keep up with our playlists each week.
Past Showcasing Artist June 30th Releases
Washed Out - Mister Mellow
Doldrums - Esc
Mark Kozelek & Sean Yeaton - Yellow Kitchen
LANY - s/t
Beach House - B-Sides and Rarities
Calvin Harris - Funk Wav Bounces Vol. 1
Baio - Man Of The World

Washed Out at SXSW 2014 - Photo by Alyssa Gonzales