New Music! SXSW Artist Releases – September 2017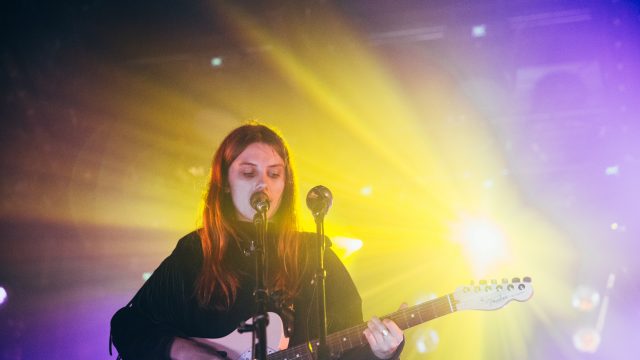 September promises to be a big month for new music with tons of LPs slated to come out and plenty of releases from SXSW Showcasing Artists. Each week, we will be updating this page to include the latest releases so that you can find your new favorite musical artist.
September 29 Releases
After a month of releases featuring many from music industry veterans, we end with a Friday mostly focused on newer acts. With a lot of variety of new releases at the record store this Friday, one of the most unique will be parisien sisters Ibeyi, who will be releasing their new afro-cuban synth-pop album Ash. The sound collage expert Four Tet returns with New Energy. Detroit's Protomartyr continue their post-punk catalogue with Relatives In Descent.
After taking a look at the weekly releases, we pick one new album and make a playlist for fans incorporating new music from past SXSW Showcasing Artists for them to discover. This week's playlist features ethereal rock and is inspired by Wolf Alice, whose new album Visions Of A Life is dropping this Friday. Check it out because these playlists will only be active for seven days before we pick a new artist to focus on.
Keep up with our playlists on the official SXSW Spotify channel, and be sure to follow the playlist.
Past Showcasing Artist September 22 Releases
Echosmith - Inside A Dream
Four Tet - New Energy
Ibeyi - Ash
J Roddy Walston And The Business - Destroyers Of The Soft Life
Jessica Lea Mayfield - Sorry Is Gone
Loney dear - s/t
Protomartyr - Relatives In Descent
Torres - Three Futures
Wolf Alice - Visions Of A Life

September 22 Releases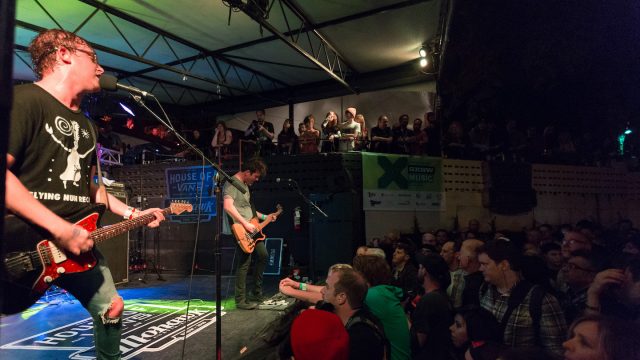 This week sees 20 releases hot off the vinyl presses from past showcasing artists that will release on Friday, September 22. Australian synth-pop band Cut Copy are back with Haiku From Zero. Make your weekend a perfect X (ten) by listening to the fifth albums from The Bronx and The Horrors, both titled V . Stadium-rocker The Killers are also dropping a new album titled Wonderful Wonderful.
Past Showcasing Artist September 22 Releases
Bidin' My Time - Chris Hillman
The Amulet - Circa Survive
Cold Specks - Fool's Paradise
Cut Copy - Haiku From Zero
Enter Shikari - The Spark
Hiss Golden Messenger - Hallelujah Anyhow
Luna - A Sentimental Education, A Place Of Greater Safety
METZ - Strange Peace
Moses Sumney - Aromanticism
Noah Gundersen - White Noise
Phoebe Bridgers - Stranger In The Alps
Sleeping with Sirens - Gossip
The Blow - Brand New Abyss
The Bronx - V
The Horrors - V
The Killers - Wonderful Wonderful
The Movielife - Cities In Search Of A Heart
Tricky - Ununiform
Van Morrison - Roll With The Punches
Wolves in the Throne Room - Thrice Woven

September 15 Releases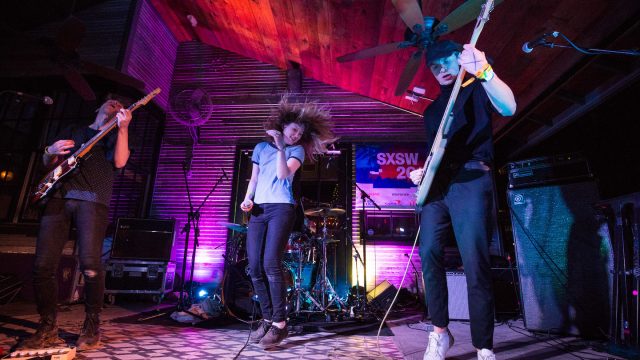 We're getting deeper into September and music business veterans are continuing to have a strong month, including new albums from Wyclef John and Gary Numan. Psych-pop band Ariel Pink are back with Dedicated To Bobby Jameson. Norwegian punk band Sløtface are releasing their debut album Try Not To Freak Out on the heels of their SXSW 2017 performance.
Past Showcasing Artist September 15 Releases
Angus & Julia Stone - Snow
Ariel Pink - Dedicated To Bobby Jameson
Sløtface - Try Not To Freak Out
Wyclef Jean - Carnival III: The Rise And Fall Of A Refugee
Open Mike Eagle - Brick Body Kids Still Daydream
Annie Hart - Impossible Accomplice
Deer Tick - Deer Tick Vol. 1 & 2
Gary Numan - Savage (Songs From A Broken World)
Hundred Waters - Communicating
Nothing More - The Stories We Tell Ourselves
Son Little - New Magic
The Lone Bellow - Walk Into A Storm
Gucci Mane - Mr. Davis

September 8 Releases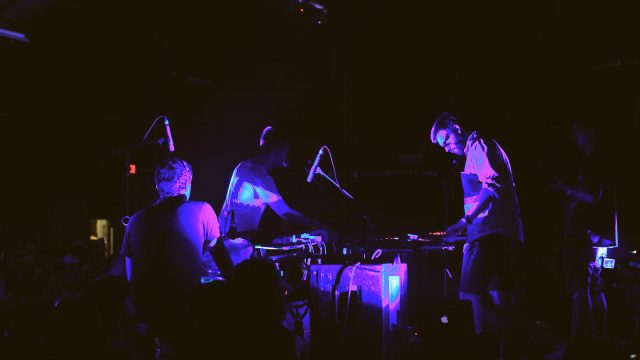 20 SXSW Showcasing Artists are slated for releases on Friday, September 8. There's definitely a lot of different styles to explore as well as a great mix of artists at different stages in their careers, and apparently we've entered the age of emojis in album titles. Death From Above have dropped the 1979, and will also drop their new album Outrage!. Ted Leo comes out with a new rock album titled The Hanged Man. American singer-songwriter and producer Nika Roza Danilova, Zola Jesus, will release Okovi. Anthemic rock band The National are back with Sleep Well Beast among many more great releases are on the books for Friday.
Past Showcasing Artist September 8 Releases
Alex Cameron - Forced Witness
Alvvays - Antisocialites
Beaches - Second Of Spring
Belle Game - Fear/Nothing
Chad VanGaalen - Light Information
David Ramirez - We're Not Going Anywhere
Death From Above - Outrage!
Deerhoof - Mountain Moves
Erin McCarley - YU YĪ
Faith Healer - Try 😉
L.A. Witch - L.A. Witch
Mount Kimbie - Love What Survives
MUTEMATH - Play Dead
Nick Mulvey - Wake Up Now
Nosaj Thing - Parallels
Sean McConnell - Undone
Ted Leo - The Hanged Man
The National - Sleep Well Beast
Toadies - The Lower Side Of Uptown
Zola Jesus - Okovi

September 1 Releases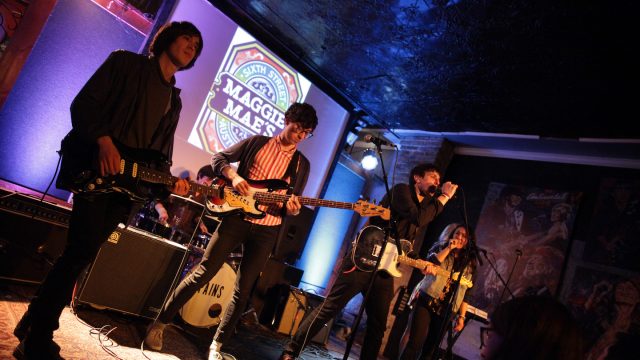 We're ringing in the month in style with 10 new releases from SXSW Showcasing Artists on September 1, many of which will come from veteran artists. New-wave band Orchestral Manoeuvres in the Dark return with The Punishment of Luxury, post-rockers Mogwai release Every Country's Sun, indie-favorites The Pains of Being Pure at Heart drop The Echo Of Pleasure, and British rockers Motörhead release Under Cover.
Past Showcasing Artist September 1 Releases
Jake Bugg - Hearts That Strain
Mogwai - Every Country's Sun
Starsailor - All This Life
LCD Soundsystem - American Dream
Cloud Control - Zone
Madeline Kenney - Night Night At The First Landing
Motörhead - Under Cover
Orchestral Manoeuvres in the Dark - The Punishment Of Luxury
The Pains of Being Pure at Heart - The Echo Of Pleasure

Join Us March 9-18, 2018
Learn more the benefits of being a SXSW Showcasing Artist. Once you've made the decision to apply we recommend checking out these tips from the SXSW Music Festival team on how to make the most of your Showcase Application. Now is also the best time to register to attend SXSW 2018 while badge rates are at their lowest and book your hotel while there are still great downtown rooms available.
Follow us on Twitter, Facebook, and Instagram to stay in the SX know.
Photo credits, top to bottom:
Wolf Alice - Photo by Christy Sanchez at SXSW 2015
Metz - Photo by Laurence Norah
SLØTFACE - Photo by Alexa Gonzalez Wagner
Mount Kimbie - Photo by Ryan Huston at SXSW 2013
The Pains of Being Pure at Heart - Photo by Mengwen Cao at SXSW 2014