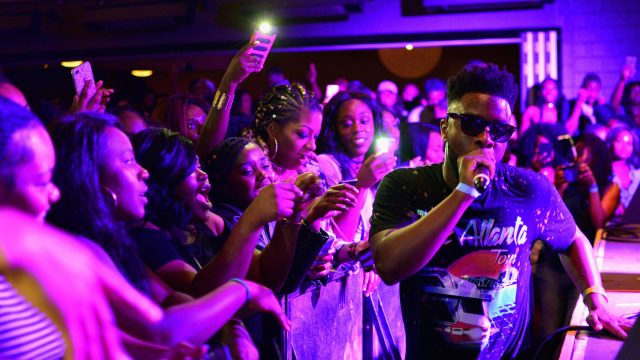 Now is the time for artists to begin making plans for showcasing at the 2018 SXSW Music Festival. 2018 SXSW Music Festival Showcase Applications open on Monday, June 26. Fill out the application on SXSW's website to be considered by our Music Festival programming team for an official performance at the leading music industry event of the year.
The initial application fee for Showcasing Artist applications will be $35. The early deadline to apply is Friday, September 8. After this deadline, the application fee will be $55. The final application deadline is Friday, October 20.
Considering applying? The SXSW Music Festival presents a great opportunity to network with industry pros and perform with thousands of artists from all over the world. More than 2,000 Showcasing Artists performed at SXSW this past March, with 544 of those acts representing 63 countries outside of the U.S. As a leading industry event, there will be reps from record labels, booking agencies, management and PR firms, publishers, and media outlets in attendance, as well as up-and-coming musicians and potential future fans. Showcasing Artists can also attend SXSW Conference sessions to learn from music icons and industry veterans about their craft. Here is the basic process for submitting a Showcase Application:
Click "Sign In" at the top right of the page, then either log in or create an account. You MUST have a SXSW authorized account to fill out an application.
When you are logged in, click "Apply Now" to open the application.
Fill out all relevant information. Required fields are indicated with an asterisk.
Click "Submit Application"
On the next page, click "Checkout Now" to lead to the payment page.
Enter your payment information, read and agree to the terms and conditions, and click "Confirm Purchase"
On the next page, you must click "Complete Your Purchase" to finish the transaction.
A confirmation email will be sent to the person listed as primary contact.
Please read the Showcase FAQ for more information about performing at the 2018 SXSW Music Festival, and visit the showcase applications page to apply.
Register to attend SXSW 2018 and book your hotel today.
Christopher Martin performing at SXSW 2017 – Photo by Jordan Naylor/Getty Images for SXSW