Douglas Emhoff, Jonathan Kanter, Taylor Jenkins Reid, Jake Johnson & More Join SXSW 2023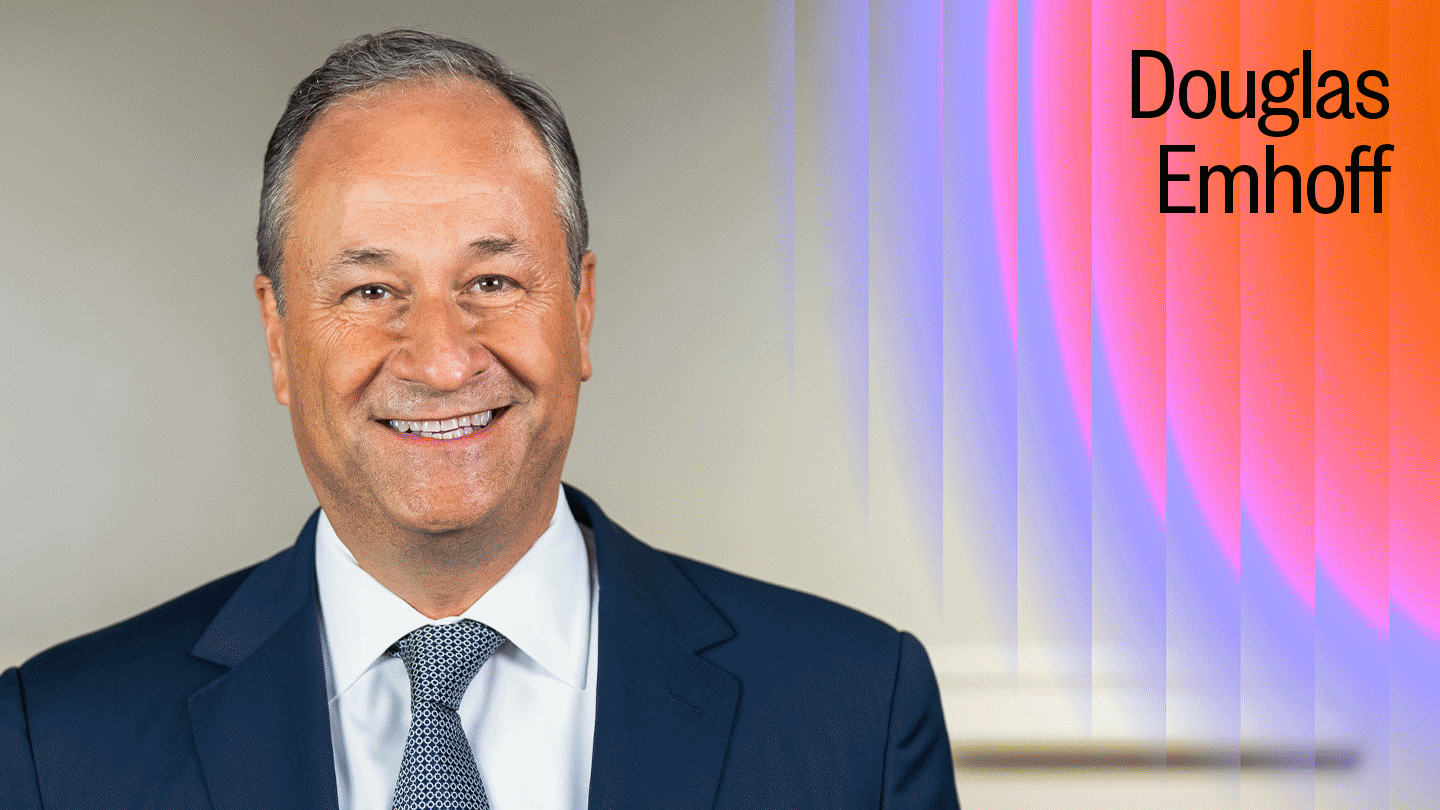 As we near the opening day of SXSW 2023 on March 10, we have more Conference programming featuring industry leaders and bold creatives from the worlds of tech, film, television, and music.
We are pleased to announce the Second Gentleman of the United States, Douglas Emhoff, as a 2023 SXSW Featured Speaker. As Second Gentleman, Mr. Emhoff is working to share the priorities of the Biden-Harris Administration with people across the country and the world. Mr. Emhoff has used his platform to advocate for gender equity and to champion the importance of empowering women in leadership positions. He has been a leading voice on combating antisemitism and hate of all kinds. Mr. Emhoff is also committed to ensuring access to legal aid for marginalized communities and removing barriers – legal, social, and financial – to ensure that every person can get the help they need to achieve justice. His SXSW Featured Session on Wednesday, March 15 will delve into gender equity and advancing rights and opportunities for women and girls in the United States and around the world.
In addition, we have more Featured Sessions and a new Keynote with iconic award-winning actor, director, producer, writer, recording artist, and horseman, William Shatner in conversation with Founder of Alamo Drafthouse Cinemas Tim League.
Newly-announced Featured Speakers include actor, producer, director, and writer Jake Johnson, set to premiere his latest film Self Reliance at SXSW 2023; Assistant Attorney General for United States Department of Justice Antitrust Division Jonathan Kanter; environmentalist, writer, and Co-Executive Director of Honor The Earth Winona LaDuke; independent journalist and Founder and Editor of Platformer Casey Newton; New York Times bestselling author and screenwriter Taylor Jenkins Reid; Emmy-nominated and WGA-winning writer with his directorial debut of A24's Problemista at SXSW 2023, Julio Torres; members of the iconic folk rock duo Indigo Girls Amy Ray and Emily Saliers; and more.
There's still time to join us for another incredible installment of the SXSW Conference & Festivals. A SXSW Badge unlocks 10 days of discovery with access to hundreds of Conference sessions, Film & TV screenings, Music showcases, networking opportunities, and beyond from March 10-19, 2023 in Austin, TX.
Explore newly-added sessions spanning 25 Tracks of Conference programming below and add events to your SXSW Schedule.
Keynotes
Keynote: William Shatner in Conversation with Tim League (March 16)
William Shatner has cultivated a career spanning over 60 years as an award-winning actor, director, producer, writer, recording artist, and horseman. He is one of Hollywood's most recognizable figures and a major philanthropist. He has won Emmys and also won a Golden Globe for his portrayal of eccentric lawyer "Denny Crane" on both The Practice and Boston Legal. He has received four additional Emmy nominations as well as other Golden Globe and SAG Award nods. Mr. Shatner currently is the host and executive producer of The UnXplained on The History Channel.
Previously-announced Keynotes include actor, producer, and New York Times best-selling author Priyanka Chopra Jonas (March 10); humanitarian, culinary innovator, educator, and founder of World Central Kitchen José Andrés (March 11); Patagonia CEO Ryan Gellert (March 12); Academy Award winner Tilda Swinton (March 13); Unfold The Universe: NASA's Webb Space Telescope (March 14); pioneering Manchester band New Order (March 15); and Grammy Award-nominated singer-songwriter, and producer Margo Price (March 17).
Featured Sessions
Daisy Jones & the Six Cast and Creators Discuss Hit-Series
Join Josh Horowitz to discuss the making of the iconic Prime Video series along with Daisy Jones and the Six showrunner, executive producer, and director Will Graham; Co-Creator and Co-Showrunner Scott Neustadter; Partner and Co-Head of Literary at Circle of Confusion Brad Mendelsohn; producer and author Taylor Jenkins Reid; President of Film and Television at Hello Sunshine Lauren Neustadter; and series stars Josh Whitehouse, Sam Claflin, Sebastian Chacon, and Nabiyah Be. Based on the best-selling novel by Taylor Jenkins Reid, Daisy Jones & The Six is a limited musical-drama series detailing the rise and precipitous fall of a renowned rock band. In 1977, Daisy Jones & The Six were on top of the world. Fronted by two charismatic lead singers — Daisy Jones (Riley Keough) and Billy Dunne (Sam Claflin) — the band had risen from obscurity to fame. And then, after a sold-out show at Chicago's Soldier Field, they called it quits. Now, decades later, the band members finally agree to reveal the truth. This is the story of how an iconic band imploded at the height of its powers.
The Future of Entertainment & Immersive Experiences
Storytelling, immersive entertainment, and play have long influenced creativity, culture, and human connections. Go behind the scenes with real-world examples of how innovators are reimagining experiences through cutting-edge emerging technologies, and platforms to create new ways for people to build human connections. Join industry-leading pioneers Ted Schilowitz and Valerie Vacante in a discussion on how creators are designing new experiences across various platforms, media, and emerging technologies to shape the future of entertainment and immersive experiences.
Hard Fork Live! with Kevin Roose and Casey Newton
Hard Fork is a podcast about the future that's already here. For the show's first-ever live taping, hosts Kevin Roose and Casey Newton interview Jonathan Kanter, chief of the Justice Department's antitrust division, and take your questions about the future of technology.
Jake Johnson in Conversation with Akiva Schaffer
Director Jake Johnson will discuss the making of his film Self Reliance with executive producer Akiva Schaffer; how he took the inception of idea to the big screen, his career, and what it was like being in the director's chair.
Julio Torres with Into It's Sam Sanders
Julio Torres has carved an idiosyncratic path in Hollywood. He talks with Sam Sanders, host of Vulture's Into It podcast, about his new film, Problemista, and how the specificity of his surrealist vision has guided his career.
Music and a Movement: A Conversation with the Indigo Girls and Winona LaDuke
For over four decades, Indigo Girls have made the personal political. Long before intersectional work became a focus in movement building, Amy Ray and Emily Saliers used their platform to elevate Native grassroots activists — modeling a lens that would take decades to show up in popular culture. In 1993, Ray and Saliers partnered with environmental activist Winona LaDuke to found the organization Honor The Earth – generating financial and political support for grassroots Native environmental groups on the frontline. Join LaDuke, Ray, and Saliers for a discussion moderated by the Editorial Director of The 19th Abby Johnston on the intersection of activism and art, what it means to use a platform in music today, and the importance of centering Indigenous voices in the pressing fight for environmental justice. Alexandria Bombach's documentary about the iconic duo, It's Only Life After All, premieres at SXSW 2023.
Raising the Bar: Public-Private Partnerships, Unlocking Career Success
Join US Secretary of Education, Dr. Miguel Cardona, as he moderates a conversation about the strength of public-private partnerships as foundational to developing and implementing career pathways programs, with a focus on diversifying the workforce. Featured Speakers include Principal of Edward R. Roybal Learning Center in the Los Angeles Blanca Cruz; Emmy-nominated director, producer, actress, entrepreneur and activist Eva Longoria; Executive in the Creative Artists Agency Deborah Marcus; and Chief Diversity Officer of NBCUniversal Craig Robinson.
Talk to Me Directors Danny & Michael Philippou
Filmmaking twin brothers Danny and Michael Philippou are RackaRacka, online purveyors of comic horror and action. Their YouTube videos have been watched over 1.5 billion times and amassed over 6.6 million subscribers. In 2015, their channel was awarded Best International YouTube Channel at the 6th Streamy Awards. Named one of Variety's 2016 Fame Changers and ranked 5th on Financial Review's Cultural Power List, the brothers have won numerous awards, including Best Overall at the Online Video Awards and the Australian Academy of Cinema and Television Arts Award for the Best Web Show. Talk To Me had its international premiere at Sundance Film Festival, followed by a screening at Berlinale, and now the upcoming SXSW.
2023 Featured Speakers & Sessions
See You Soon
Get ready to celebrate the convergence of the tech, film, television, and music industries across a variety of programming formats and special events from March 10-19 in Austin, TX.
Tune in each day of SXSW 2023 for live Keynote presentations, Featured Sessions, and exclusive studio interviews on our official YouTube channel. Check out the Live Streaming Schedule.
Keep up with us on Twitter, LinkedIn, Instagram, Facebook, and TikTok.
2023 SXSW Featured Speakers (1-r) Douglas Emhoff – Photo courtesy of the White House; Jonathan Kanter; Camila Morrone – Photo by Isabella Lombardini; and Jake Johnson – Photo by Jeff Kravitz.