Germany Showcasing Artists In Focus: Catnapp, Gurr, Moritz Simon Geist & More
Each March, a new group of great artists from Germany make the journey to Austin to perform at SXSW, and this year will be no different. Although we've still got loads of artists to announce before March, the SXSW Music Festival has already added some great performers from Germany at SXSW 2019. Dive into our spotlight on 5 Showcasing Artists from Deutschland below. Prost!
Want to read more about some of the regional acts that are coming to SXSW? Check out these features highlighting artists from Canada, Spain, Japan, Australia, and the UK.
German Artists Spotlight
Gurr (Berlin, Germany)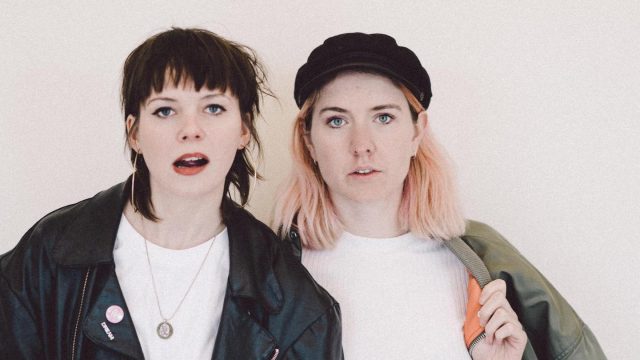 Between winning the IMPALA European Album of the Year Award, touring relentlessly, and writing their follow-up LP, Gurr has been very busy recently. Despite its bold title and seemingly warm connotations, recent single "Hot Summer" was conceived on a very grey day in London. The pair tried to capture "that feeling of despair when everyone around you is happy, but somehow you just don't feel it" – the result is a no-nonsense, anti-summer anthem. The second single "She Says" off their upcoming LP will drop soon with the new record expected out in Spring of 2018.
Laura Carbone (Berlin, Germany)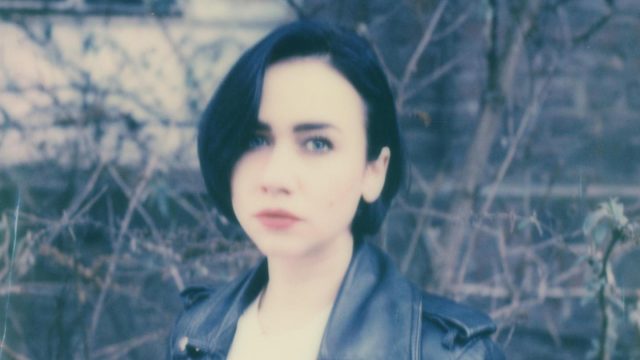 Berlin-based Laura Carbone's latest single, "The Flowers Beneath Your Feet", saw her joining forces to duet with Kip Berman of NY's The Pains Of Being Pure At Heart on a sparkling, noisy dream pop diamond-in-the-rough. On her second record Empty Sea, Carbone delves deeper into the intoxicating mix of dark reverb-laden pop melodies, searing rock riffs, and noisy feedback chaos hinted at on her debut album, Sirens. Written partly in the gray claustrophobia of the German winter and finished in the vast golden expanse of the California desert and the gritty glare of L.A., Empty Sea boldly oozes with confidence and swagger.
Moritz Simon Geist (Dresden, Germany)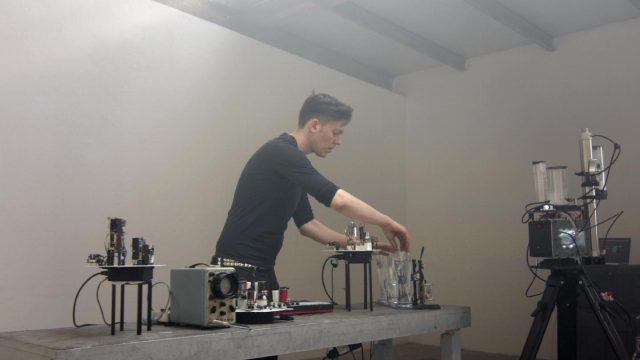 Moritz Simon Geist is a media artist, engineer, and robotic musician. Each sound in his mind-blowing performances is played by robots. Small motors beat on metal, 3D-printed robo-kalimbas vibrate with deep bass sounds, salvaged parts from old hard drives click and cut. Over several years Moritz Simon Geist committed to build, tweak, test and play all of his DIY robotic instruments. In 2018, Geist will release the first ever techno record made with only robots on his Label SRR with help from KOMPAKT.
Catnapp (Berlin, Germany)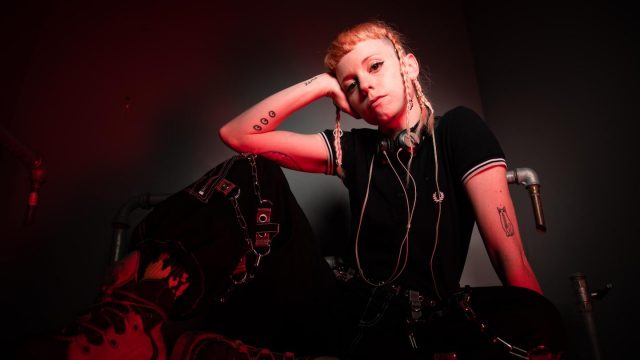 Catnapp is the guise of Argentinian artist Amparo Battaglia. The Berlin-based producer singer, rapper, and performer had already self-released records before joining Monkeytown Records. Battaglia cites musical influences like The Prodigy, Aphex Twin, OutKast or Beyoncé, and her productions also draw from today's post-internet and post-rap sounds. In a recent interview, she elaborated, "On the one hand, I just want people to enjoy a nice fat beat. On the other, I also want them to receive the sensations I'm trying to transmit. Love, sadness, anger. I want them to get inside my story and make it theirs."
Discover More
Want to dive deeper into the acts performing at SXSW 2019? Stream our Apple Music and Spotify Playlists, surf our YouTube Music Video playlist, check out the SXSW Schedule, and tune into SXSWfm.
Attend SXSW 2019
Planning to attend SXSW 2019? Register soon to save on the walk-up rate and book your hotel using SXSW Housing & Travel for the best rates and locations.
Stay in tune with us! Sign up for SXSW Event Updates and read SXSW News for announcements, deadline reminders, programming features, and beyond throughout the 2019 season.
Follow us on social media for daily updates – Twitter, Facebook, and Instagram.
Top to bottom:
Gurr - Photo by Rowan Allen
Laura Carbone - Photo courtesy of the Artist
Moritz Simon Geist - Photo courtesy of the Artist
Catnapp - Photo by Lex Space