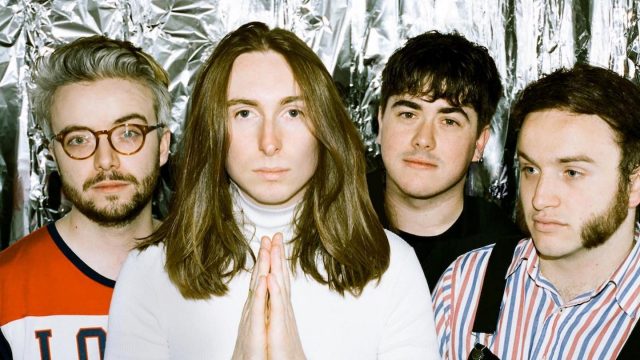 The SXSW Showcasing Artist of the Day highlights a different artist performing at SXSW 2018 every weekday with a focus on emerging artists. The list will cover every genre present at SXSW, and is a great resource for finding a new favorite musical artist. You can also dig back into last year's Artist of the Day list here.
Check out the list of confirmed 2018 SXSW Showcasing Artists and stay tuned for upcoming artist announcements.
Catholic Action – Photo by Gemma Dagger
Browse by week
Week of November 20 | Week of November 13 | Week of November 6 | Week of October 30 | Week of October 23 | Week of October 16
Week of November 20
Moaning (Los Angeles, CA)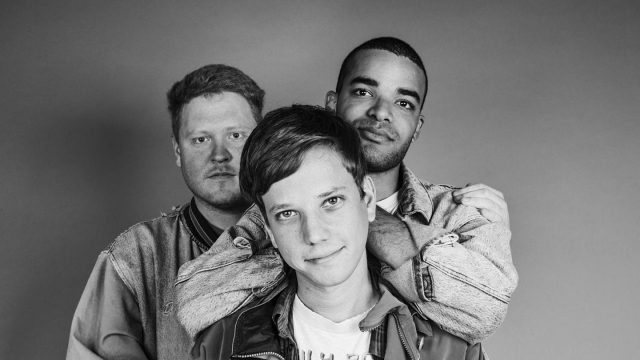 Moaning is Sean Solomon, Pascal Stevenson, and Andrew MacKelvie; a Los Angeles based rock trio that cut their teeth in the local DIY scene. Moaning has garnered considerable attention for their abrasive yet undeniably catchy take on post-punk (despite the fact that they've only released a pair of songs so far). With an eagerly awaited debut due next spring via Sub-Pop and a tour with venerable noise rockers METZ under their belts, Moaning is poised to be one of the breakout acts at SXSW 2018.
RIYL: Joy Division, Protomartyr
Moaning – Photo by Sarah Cass
The Qualitons (Budapest, Hungary)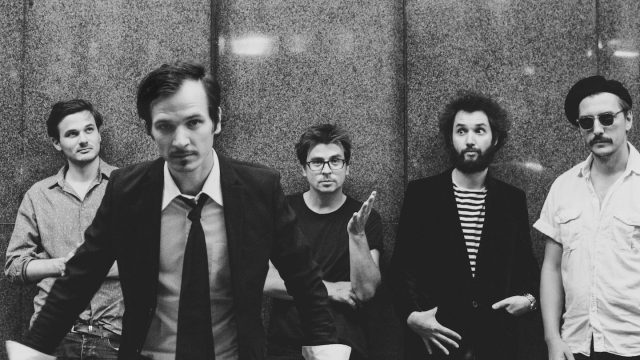 Hungarian band The Qualitons have been on an artistic journey. They started their project in 2010 with a debut LP, Panoramic Tymes, focusing on jazzy afro-funk instrumentals, and then pivoted into classic garage rock motifs for their second album in 2014. On their recent single "Shallow", the band has streamlined their garage rock style for a crossover indie audience. Check out what promises to be a strong performance from them at SXSW 2018.
The Qualitons – Photo courtesy of the artist
Week of November 13
Anemone (Montréal, Canada)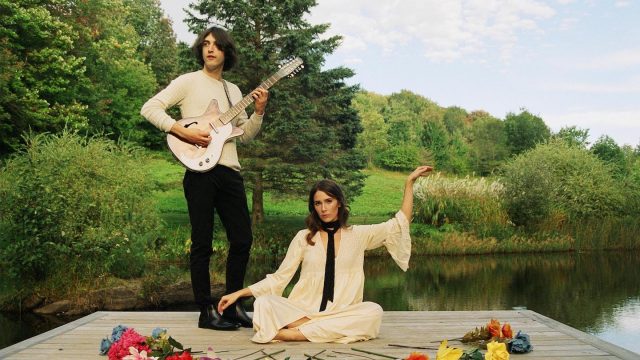 Montréal-based act Anemone are creating dreamy psych pop infused with swinging sixties nostalgia. The band's take on psychedelia, combining shimmering melodies, layered vocals, and languid rhythms, calls back to iconic acts like The Mamas & The Papas. However, the band maintains its modernity with extended instrumental sections where their tightly constructed pop expands into something more ethereal. While their fans have been subsisting on singles so far, the band has a full-length in the works – just in time for them to join us at SXSW 2018.
RIYL: Cults, Beach Fossils
Anemone – Photo courtesy of the Artist
Porches (New York, NY)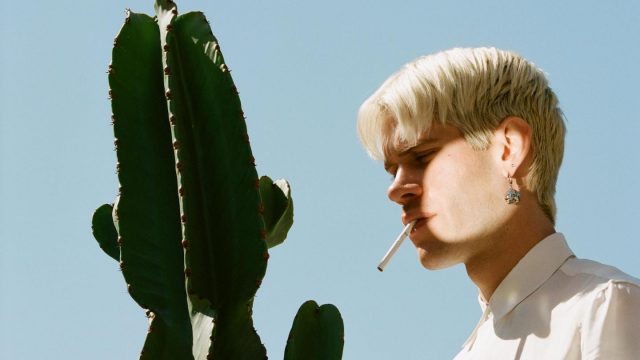 2016 proved to be a breakout year for Aaron Maine, also known as Porches. Along with a fantastic set at SXSW 2016, Porches released a critically well-received second album, Pool. For the record, Porches traded in some of the folk elements of his earlier work for synthpop, crafting introspective songs with all the sheen of an 80s pop hit that still manage to sound remarkably fresh—no small feat for an album that was recorded in an apartment.
If the newly released singles from his upcoming album are any indication, the shift towards electronic pop seems to have stuck. Along with an incredible range of collaborators, including (Sandy) Alex G and Dev Hynes (Blood Orange), Porches is slated to release his third album, The House just before SXSW 2018 and we can't wait.
RIYL: Blood Orange, Toro y Moi
Porches – Photo by Jason Nocito
CIFIKA (Seoul, SOUTH KOREA)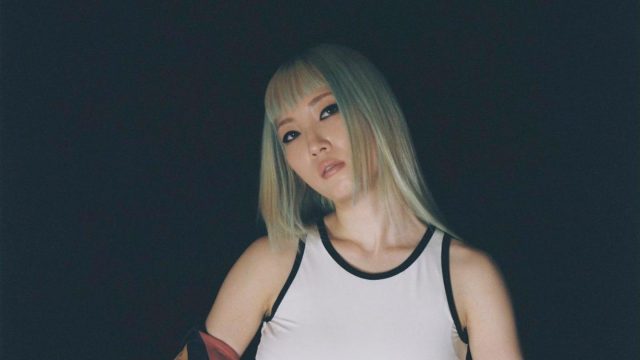 South Korean electronic pop artist CIFIKA is poised to make a splash at SXSW 2018. Although her catalogue is still developing, and currently features singles and a lone EP titled Intelligentsia, her music already displays a great range of styles not generally associated with K-pop. Fans of UK dance crossover acts like Disclosure and SBTRKT will enjoy her swingy Garage drum programming on songs like "Intelligentsia", while finding something new in her pleasantly sparse production and soothing vocals.
RIYL: Jessy Lanza, Disclosure
CIFIKA – Photo by Jennifer Chang
Vundabar (Brooklyn, NY)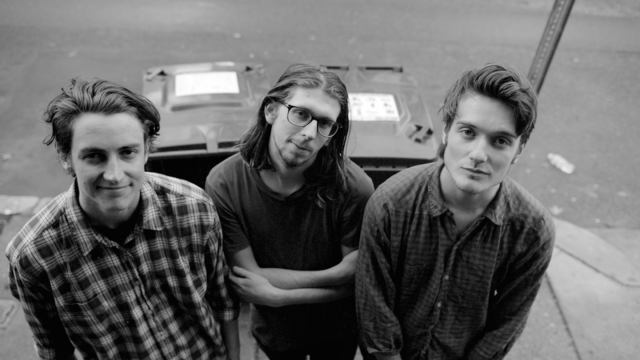 Featuring guitar work that ricochets off the walls into frenetic drums, Boston rock outfit Vundabar has built a reputation for their high energy, entertaining shows and earned nods from the likes of Pitchfork, Stereogum and Noisey (who called their latest single Acetone a "baptism in fire"). Vundabar has a knack for creating sonic moments that are so catchy that you'd wish they'd go on longer. With two great full lengths under their belts and another on the way, the "sludgy jangly jolly fellows" are a can't-miss act at SXSW 2018.
RIYL: Cloud Nothings, Oh Sees
Vundabar – photo by Rider Doolittle
Anna Wise (Brooklyn, NY)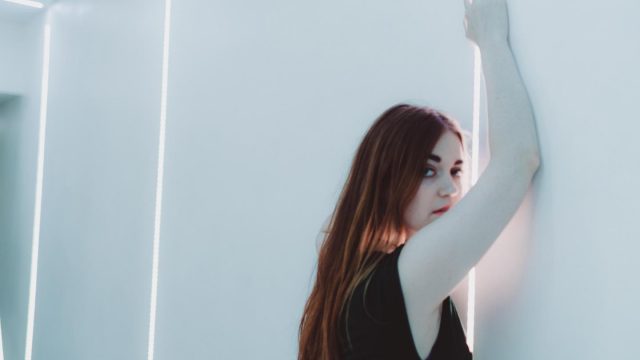 Brooklyn's classically-trained singer Anna Wise creates modern pop music with a message as a solo artist and as a member of Sonnymoon and Built To Fade. Wise won a Grammy for "These Walls", one of her 11 collaborations with Kendrick Lamar since 2015, and has gone on to release 2 solo LPs. On the 2017 LP The Feminine: Act II, Wise balances infectious electronic pop hooks with important social commentary.
Anna Wise – Photo by Emari Traffie
Week of November 6
Rocky Banks (Houston, TX)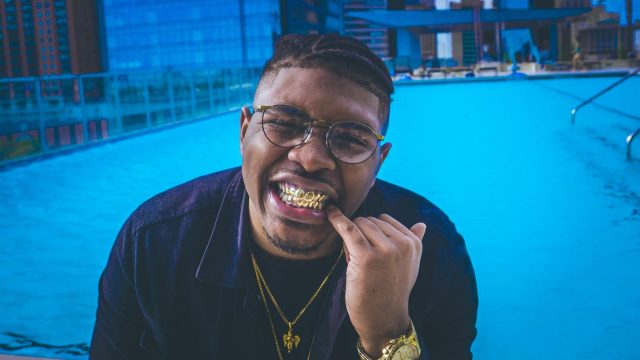 After a brush with death, Houston rapper Rocky Banks refocused his energy from the party lifestyle to around the clock music-making, and then released the 2015 mixtape In Other News, I Don't Do Drugs Anymore. Two years later, he's released his debut LP Trust In Banko. The album captures his artistic voice – balancing optimism with realism reflective of his past.
RIYL: Cousin Stizz, Kendrick Lamar
Rocky Banks – "Don't Talk Nice To Me Now"
Beating Heart (London UK-ENGLAND)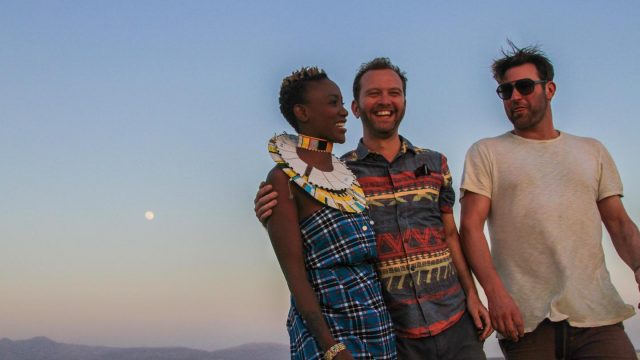 The Beating Heart project officially began in 2016, but the music and traditions the collective of artists and producers are bringing to light are much older. Born in the heart of Sub-Saharan Africa, and with privileged access to the Hugh Tracey Archive at the International Library of African Music, Beating Heart brings together the old and the new by remixing and re-imagining field recordings dating from the 1920s to the 1970s. Working on releases on a country by country basis, the Beating Heart project goes beyond simply celebrating these 16 countries by using the proceeds to benefit the communities where the music originally came from.
Beating Heart Live is fronted by Lulu James (Tanzania/ UK) on vocals and dance, singing in Swahili and English, channeling her Maasai heritage into a performance of visceral power. Project founders Chris Pedley and Olly Wood provide the unique visual and musical mix, blending a fusion of ancient tribal rhythms and contemporary dance music that is sure to get the dance floor jumping at SXSW 2018.
RIYL:Auntie Flo, Emmanuel Jal
Beating Heart – Photo courtesy of the artist
Catholic Action (Glasgow UK-SCOTLAND)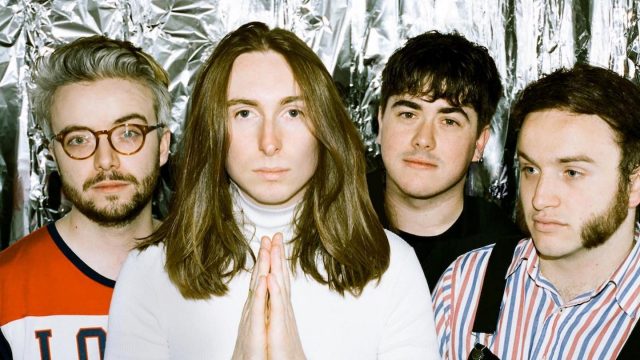 Scottish rockers Catholic Action formed in 2014 and developed their following through powerful live performances. The recent release of their debut LP In Memory Of on Modern Sky has given global audiences a chance to hear what fans in the UK have already—an up and coming band fusing anthemic glam-rock with a fuzzed-out DIY sensibility. Check out their set at SXSW 2018.
RIYL: Kaiser Chiefs, Franz Ferdinand
Catholic Action – Photo by Gemma Dagger
Crumb (Brooklyn NY)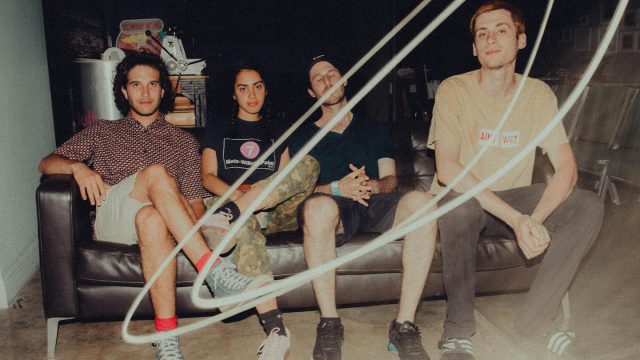 What began as a collaborative project between guitarist and vocalist Lila Ramani and a few of her friends exploring songs she had written in college became Crumb, a Brooklyn-based psych band. Comprised of Jess Brotter, Jonathan Gilad, Brian Aronow and fronted by Ramani, Crumb blends soulful instrumentation with delicate psychedelic sounds in a way that fans of both Broadcast and BADBADNOTGOOD will appreciate. Having released a critically well-received EP earlier this year, Crumb is sure to make a splash at SXSW 2018.
Crumb – Photo by Alberto R. Santos
Week of October 30
Blood Wine or Honey (Hong Kong, China)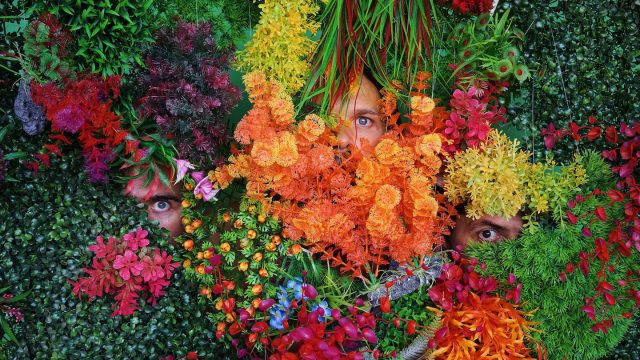 Blood Wine Or Honey compose tripped-out afrobeat jams, and in spite of claiming to have formed in Hong Kong, are probably from outer-space. Their debut release Anxious Party People features two free-form acid jazz songs with accompanying remixes including a notable dance version of the title track by industrial-influenced disco band Factory Floor. Check out their second EP Loosefoot which is out today, and plan on catching a far-out performance from them at SXSW 2018.
RIYL: Ezra Collective, Moses Boyd
Blood Wine or Honey – "The Forest is Expecting You"
Blood Wine or Honey – Photo courtesy of the artist
David Ramirez (Austin TX)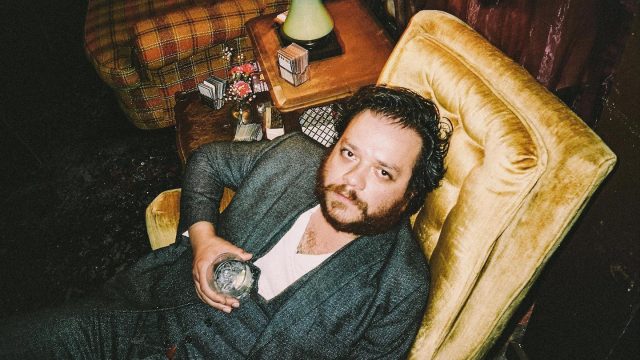 2017 marked a bit of a departure for Austin-based Singer-Songwriter David Ramirez. Working with producer Sam Kassirer for the first time, Ramirez recorded We're Not Going Anywhere, earning rave-reviews from No Depression, The Austin Chronicle, Uproxx and others. For the album, Ramirez expanded not only instrumentation, layering 80s style synths and experimental guitar work over traditional Americana, but also the vision and scope of his songwriting. Known for his soulful, introspective lyrics, Ramirez laments the state of affairs in the U.S. and ponders how he fits in it in We're Not Going Anywhere. His performances will undoubtedly be one of many the highlights of SXSW 2018.
RIYL: The National, Sturgill Simpson
David Ramirez – "Watching From A Distance"
David Ramirez – Photo by Stefanie Vinsel
Forever (Montreal, Canada)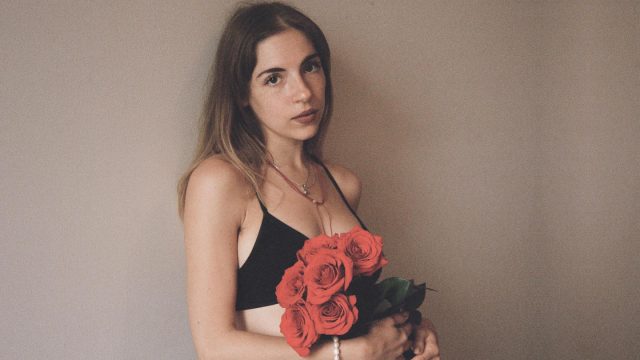 Canadian electronic pop act Forever strips away the elements of modern dance-pop to reveal introspective music better suited for home listening than nightclubbing. Her self-titled debut EP, co-produced with underground dance music producer Project Pablo, has received glowing reviews, and left fans eagerly anticipating a full-length release. Check out a live performance from Forever at SXSW 2018.
RIYL: Marie Davidson, Jessie Ware
Forever – Photo by Michael Brock
Baywaves (Madrid, Spain)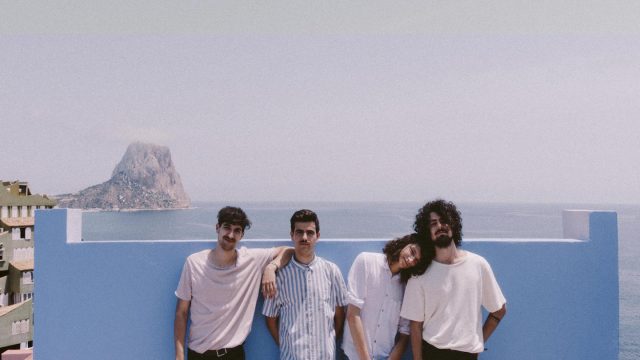 Madrid's Baywaves make music that has been described as "hypnopop." Think summery indie-pop with a psychedelic edge and an occasional flare of tropicalia. With a 2016 EP and an excellent pair of singles released this year, Baywaves have begun work on their first album. Catch them at SXSW 2018.
RIYL: Real Estate, Beach Fossils
Baywaves – Photo by Daniel Treviño
Blackberries (Solingen, Germany)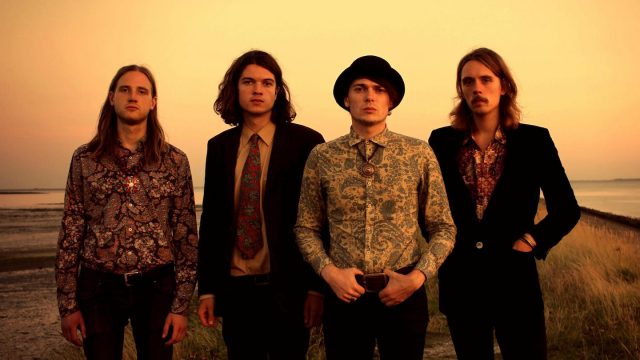 Up-and-coming Krautrock band, Blackberries, melds elements of different rock traditions into a unique psychedelic style. With such a diverse range to their music, the band crafts albums with something for everyone – whether it's percussive high-energy songs, or more subdued and folky numbers. If you are digging their sound, make sure to check their performance out at SXSW 2018.
Blackberries – Photo by Jens Vetter
Week of October 23
Say Sue Me (Busan, South Korea)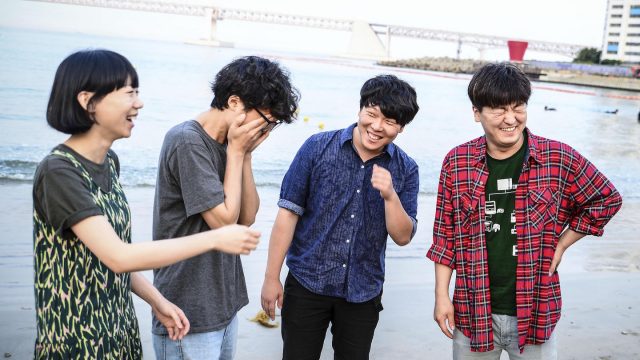 South Korean surf-rockers Say Sue Me are traveling to Austin to showcase at SXSW 2018 for the first time. Their mellow indie rock, reminiscent of 90's bands like Pavement, has already garnered attention in the UK after being included in a BBC 6Music Spotify playlist. Check out their self-titled debut album, released by Damnably, and keep an eye out for new releases in the pipeline.
RIYL: Japanese Breakfast, Pavement
Say Sue Me – "Good For Some Reason"
Say Sue Me – Photo courtesy of the artist
Cut Worms (Brooklyn NY)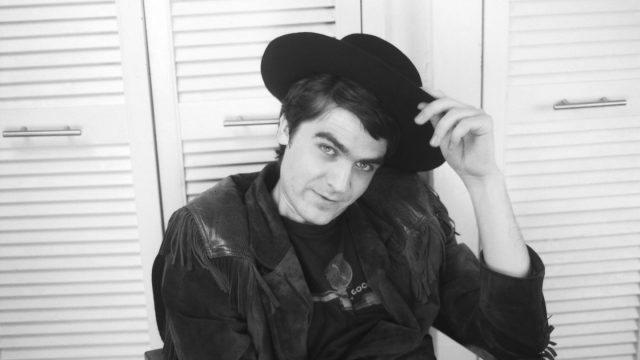 Following the example of an industrious roommate, NYC-based singer-songwriter Max Clarke decided to dedicate his free-time after work writing songs. While his roommate managed to churn out a song a day, Clarke worked at a more reasonable pace of two songs a month. The result is Cut Worms' debut EP Alien Sunset, a leisurely collection of lo-fi, throwback tunes that are equal parts Harry Nilsson and Everly Brothers. As Cut Worms, Clarke has built a reputation as an idiosyncratic performer and earned spots opening for the likes of Wolf Parade, Luna, and Steve Gunn. He'll be on tour with Nick Lowe and the 2017 Grulke Prize Winning band The Lemon Twigs before swinging through Austin for SXSW 2018.
RIYL: Jake Bugg, Shakey Graves
Cut Worms – "Like Going Down Sideways"
Cut Worms – Photo by Caroline Gohlke
Raz Simone (Seattle WA)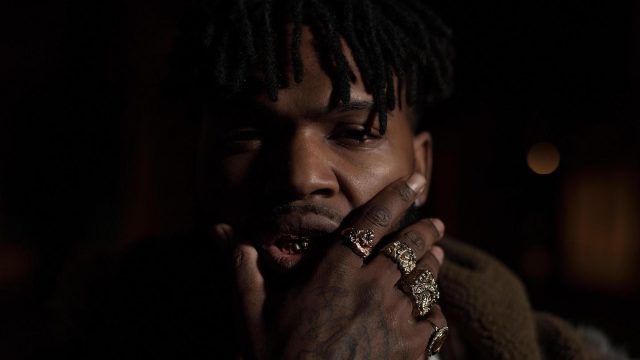 Seattle-based rapper Raz Simone has self-released an impressive catalogue of singles and mixtapes in the past 4 years. His recent mixtape, Trap Spirituals, sums up the evolution of his sound well – juxtaposing rapid-fire 808 beats and street-wise verses with soulful vocals, orchestral instrumentation, and church-sized reverbs. Save time in your schedule for his performance at SXSW 2018.
RIYL: Pell, Aminé
Raz Simone – Photo courtesy of the artist
Hatchie (Brisbane, Australia)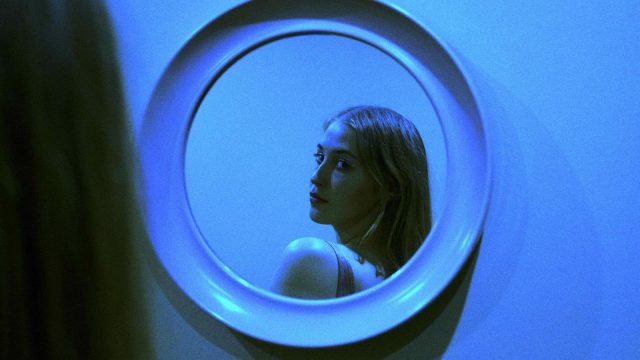 Australia-based Hatchie (a.k.a Harriette Pilbeam) made waves this summer with the release of her debut single "Try." A veteran of the Brisbane music scene, Hatchie earned nods for the first time as a solo artist from NPR Music, Noisey and others for her effortless blending of shoegaze and pop. "Try" has been streamed hundreds of thousands of times and earned spots on Spotify's Viral Chart, Top 40s and Best Of playlists. The single marks the first of what is sure to be many riveting releases. We can't wait to see what she brings to SXSW 2018.
RIYL: Cocteau Twins, Sky Ferreira
Hatchie – Photo by Joe Agius
Peach Pit (Vancouver, Canada)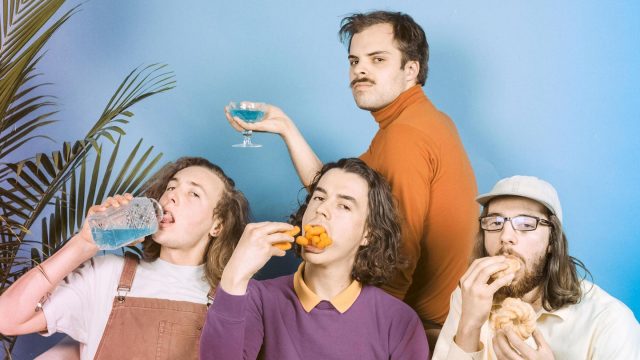 Canadian indie pop band Peach Pit will be performing at SXSW 2018. They have steadily gained a following since forming in 2016, and were selling out shows prior to the release of their debut album on September 15, 2017 with the help of one of their songs going viral on YouTube. Their mix of understated vocals, smooth rock melodies, and cheeky music videos has fans eagerly awaiting more from the band.
RIYL: No Vacation, Mac Demarco
Peach Pit – Photo by Lester Lyons-Hookham
Week of October 16
RVG (Melbourne, Australia)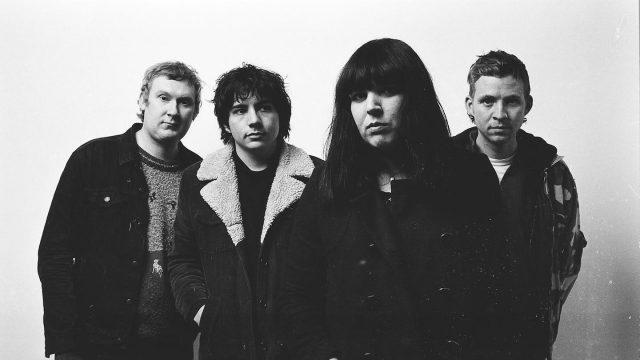 Add a performance by Australian band RVG to your SXSW 2018 to-do list. The post-punk outfit has released their debut album A Quality of Mercy to larger audiences today, October 20. Their music contains reference points to legendary bands like Television and The Smiths while sounding contemporary and original, which makes for a timeless listening experience.
RIYL: Total Control, Joy Division
RVG – Photo by Ian Laidlaw
Ganges (Madrid, Spain)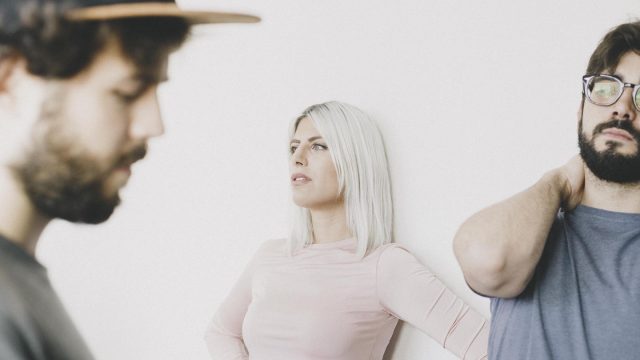 Madrid's GANGES craft serene pop music with a minimalist approach. While we are still awaiting their debut LP, the singles the band has released highlight a mix of twee instrumentals and streamlined electronic soundscapes that provide the backdrop for emotive vocals. Check out their newest music video for "400 Millas Norte".
RIYL: The xx, Lana Del Ray
GANGES – Photo by Juanjo Marbai
Ace Tee (Hamburg, Germany)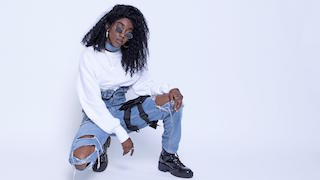 If you get nostalgic for 90's R&B, make room in your SXSW 2018 agenda to catch an Ace Tee performance. The German artist has made waves with her viral hit "Bist du down?" off of her debut EP Tee Time. Fusing retro R&B beats, G-funk synth leads, and optimistic hip-hop vocals, "Bist du down?" is a great addition to your house party playlist.
RIYL: SZA, Kehlani
Ace Tee – Photo by Yannick Plume
Sun Seeker (Nashville TN)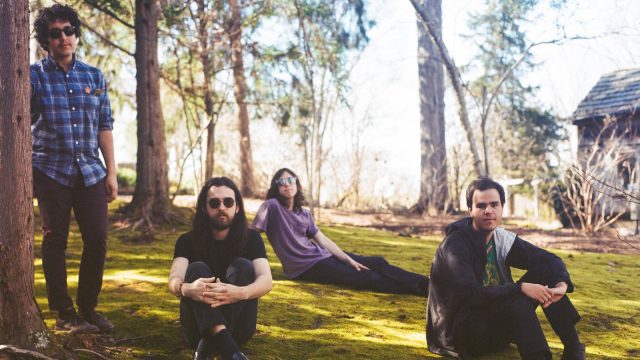 Nashville's Sun Seeker are having a great year so far, having successfully released their first EP, titled Biddeford, on Third Man Records. They have a busy touring schedule running all the way into February 2018 and their easy-going indie folk is garnering them new fans and press. Check out their music video for "Won't Keep Me Up At Night" below and make plans to watch them perform at the 2018 SXSW Music Festival in March.
RIYL: Wilco, M. Ward
Sun Seeker – "Won't Keep Me Up At Night"
Sun Seeker – Photo by Angelina Castillo
No Vacation (San Francisco, CA)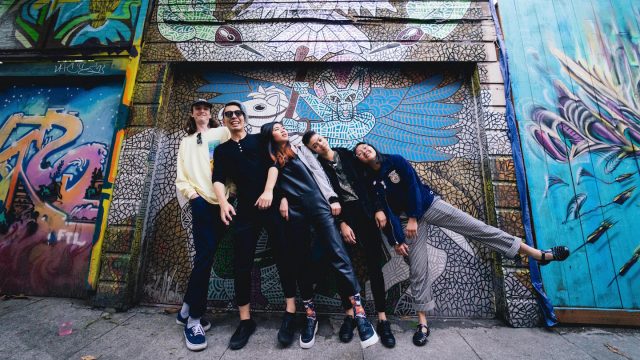 Dreamy surf-pop band No Vacation will be performing at SXSW for the first time in March. The band has amassed a healthy following in the past two years on the back of mixtape and single releases. After a year-long hiatus spent working on new material and planning for a move to Brooklyn, the band has reunited and will be releasing a new EP titled Intermission in November of this year.
RIYL: Gurr, Chastity Belt
No Vacation – Photo by Erik Saevi