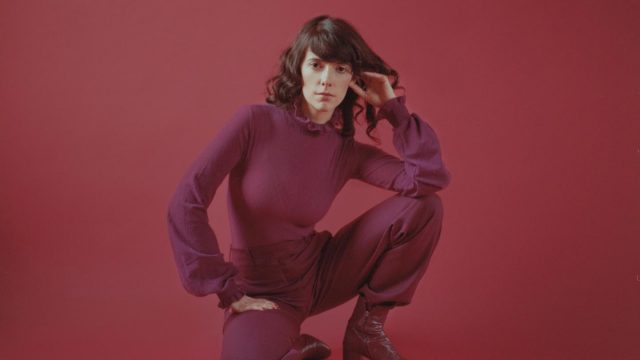 The SXSW Showcasing Artist of the Day highlights a different artist performing at SXSW 2018 every weekday with a focus on emerging artists. The list will cover every genre present at SXSW, and is a great resource for finding a new favorite musical artist. You can also dig back into last year's Artist of the Day list here.
Check out the list of confirmed 2018 SXSW Showcasing Artists and stay tuned for upcoming artist announcements.
Natalie Prass – Photo courtesy of the artist
Browse by week
Week of March 5 | Week of February 26 | Week of February 19 | Week of February 12 | Week of February 5 | Week of January 29 | Week of January 22 | Week of January 15 | Week of January 8 | Week of January 1 | Week of December 18 | Week of December 11 | Week of December 4 | Week of November 27 | Week of November 20 | Week of November 13 | Week of November 6 | Week of October 30 | Week of October 23 | Week of October 16
Week of March 5
Go Fever (London, UK-ENGLAND)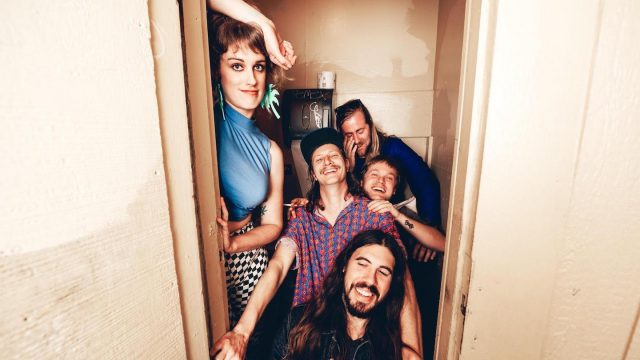 The SXSW Artist of the Day is Austin-based band Go Fever. Formed in 2016, the band is fronted by Australian native Acey Monaro, whose sharp-tongued commentary and cunning synth hooks have garnered attention from audiences everywhere. Their music draws inspiration from late '70s New Wave and pub rock to create a unique, lo-fi sound that has helped the band stand out. We're looking forward to their performance at SXSW 2018.
RIYL: Leather Girls, Sweet Spirit
Go Fever – Photo courtesy of the Artist
Week of February 26
Only Girl (London, UK-ENGLAND)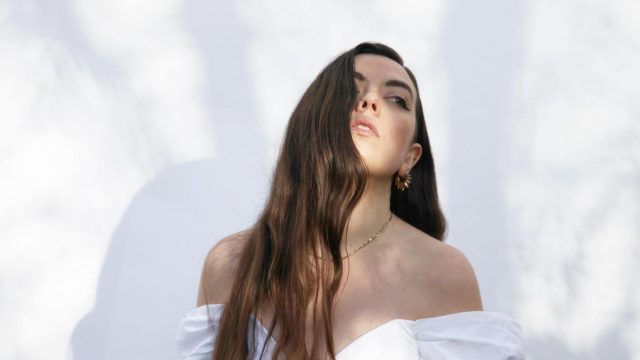 At as early as age four, Ellen Murphy could already belt Janis Joplin tunes with her dad. It only makes sense that just a few years later she would take those skills to London's DIY scene, going by the name Only Girl. Now, with her debut EP set to release in late April, an ethereal new single out today called "Mountain", features in Fader, Clash, and on BBC Radio 1, Murphy is ready to share her emotional, R&B fused pop melodies with the crowds of SXSW 2018.
RIYL: James Vickery, Haux
Only Girl – Photo courtesy of the Artist
Yahyel (Tokyo, JAPAN)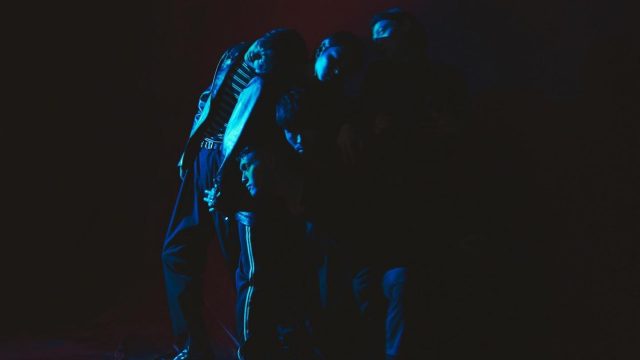 Tokyo's dystopian pop band Yahyel have been turning heads with their recent single "Pale". Formed in 2015, the band has continued to refine their moody electronic music with each new release. Their impressive debut LP Flesh and Blood was well received in Japan, where most of their following is based, but has yet to reach international audiences. We can't wait for Yahyel bring their sound to Texas in March.
RIYL: DYGL, The XX
Yahyel – Photo by Saki Yagi
IDLES (Bristol, UK-ENGLAND)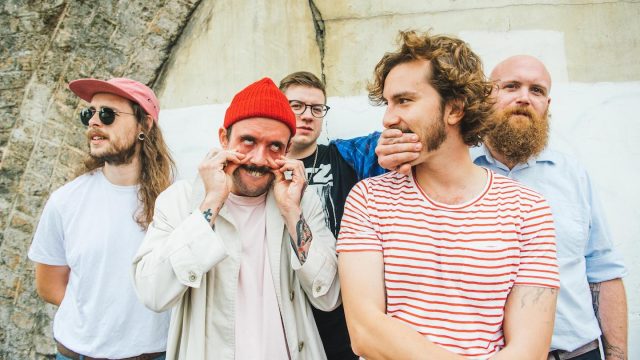 With a claim of "bringing you honesty in a time of lies," punk band IDLES have made their mark in both the US and the UK by doing just that. After signing to Partisan Records in late January, IDLES began headlining tours across the globe in support of their debut LP, Brutalism, released last March. With features in DIY Mag and BBC6 Music alike, the IDLES boys are ready to bring their streamlined, post-punk melodies to SXSW 2018 in anticipation of their second album to be released later this year.
RIYL: Shame, Protomartyr
IDLES – Photo courtesy of the Artist
Khalid (El Paso, TX)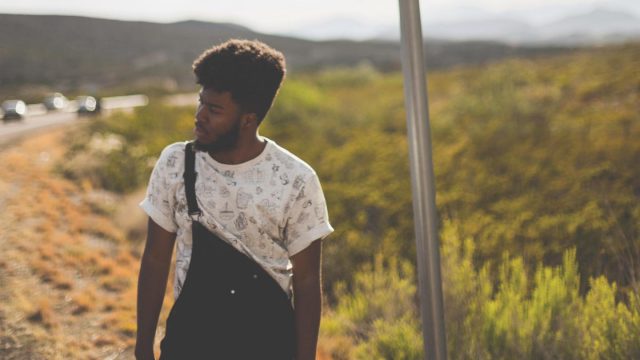 On the eve of his own graduation, the now five-time Grammy-nominated artist Khalid created his bittersweet breakout single, "Location," an instant hit released in mid-2016. Khalid transformed one of the most depressing times of his life into gorgeous melodies and poetic lyrics inspired by all of the broken friendships fragmented from the nomadic reality of a military family. American Teen, his full-length debut album released in March 2017, uses dreamy production and shimmering synths to paint a modern picture of growing up in the modern age. See why he's received so much critical acclaim at his SXSW performance in March.
RIYL: SZA, Frank Ocean
Khalid – Photo courtesy of the Artist
Guts Club (New Orleans, LA)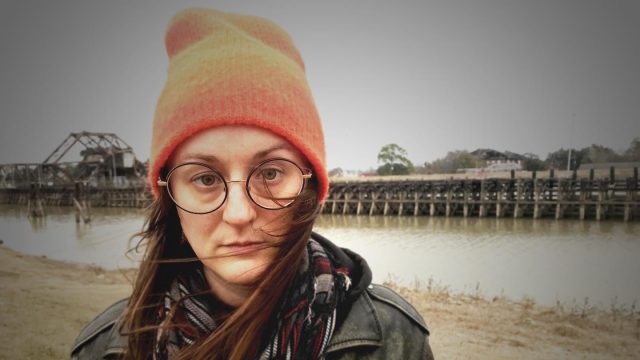 After self-releasing her first album, The Arm Wrestling Tournament, from Brooklyn and then moving to New Orleans to release her second, Shit Bug, Lindsey Baker aka Guts Club has made waves with her deeply personal and intensely emotional tunes. With a feature in Paste Magazine, a record deal with New Orleans' Moderate Fidelity, and a third album on the way, Baker is sure to have something exciting cooking up for SXSW 2018.
RIYL: Julien Baker, Waxahatchee
Guts Club – "Marine Biologist"
Guts Club – Photo by Kelly McClure
Week of February 19
Sea Moya (Mannheim, GERMANY)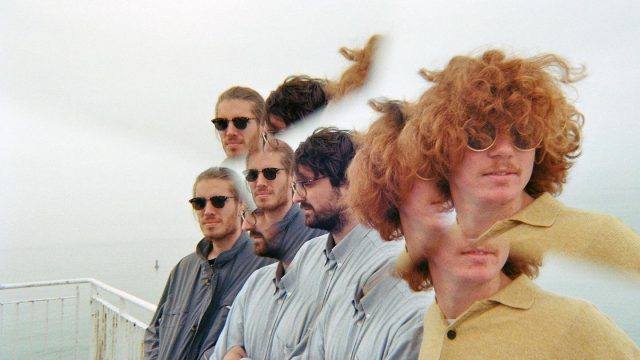 German psychedelic pop act Sea Moya is the SXSW Artist of the Day. Their melodic sound collages feature waves of reverb stitching together funk, afrobeat, krautrock, and ambient electronics. After their first EP Twins earned them 'New Band of the Week' by The Guardian, they released their second EP The Baltic States EP in 2016, and now fans are eager for their debut LP, which is slated for later in 2018. Get blissed out with Sea Moya at their performance at SXSW in March.
RIYL: Bergfilm, Golf
Sea Moya – Photo by Dominic Kleila
August Eve (Los Angeles, CA)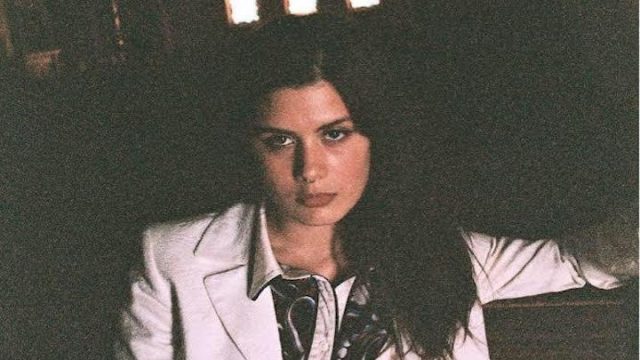 LA-based singer-songwriter August Eve weaves dreamy pop melodies together with her melancholic lyrical content, making subtle musical moments that grow on you with each listen. Her 2016 self-released self-produced EP Ghost, provides a 4 song sneak peek at what this emerging talent has in store. We can't wait to hear what she's been working on lately at her performance in March at SXSW.
RIYL: Lana Del Ray, Alexandra Savior
August Eve – "HISTORIA DE UN AMOR"
August Eve – Photo courtesy of the Artist
Hilang Child (London, UK)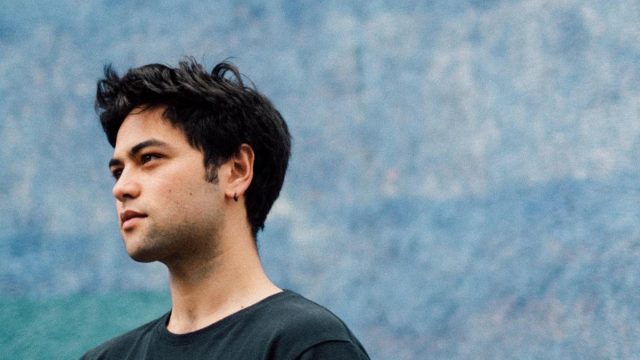 SXSW Artist of the Day, Hilang Child, is the moniker of musician and songwriter Ed Riman, who crafts dreamy and expansive pop atmospheres. After a few exquisite tracks appeared quietly last year, Hilang Child signed to Bella Union and is now set to release a debut album in 2018. Today, he gives us a sneak peek at what's to come with the release of "Growing Things", a sweeping pop ballad about Riman's transition into adulthood. We are excited to host Hilang Child for his US debut at SXSW this year.
RIYL: Girl Ray, Bon Iver
Hilang Child – "Growing Things"
Hilang Child – Photo courtesy of the Artist
Le Couleur (Montreal, CANADA)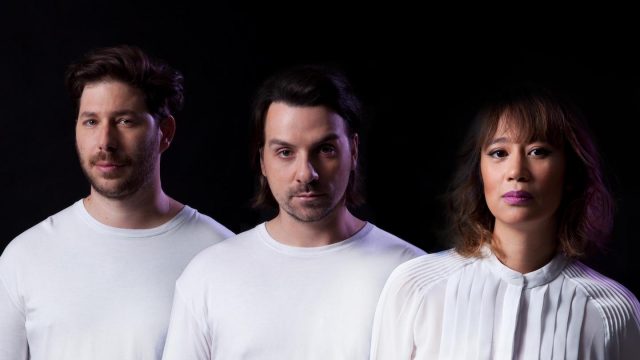 Franco-Canadian synth-pop band, Le Couleur, explores the themes of love and innocence in their music by skillfully blending dreamy French pop melodies with groovy dance beats. Composed of four synth-collecting musicians, and fronted by the vocalist Laurence Giroux Do, Le Couleur takes inspiration from 70s disco's kaleidoscopic energy. On their latest release, P.O.P, the band has grown into their style and exudes confidence. With a new EP coming soon, Le Couleur is ready to present their musical universe to the SXSW audience.
RIYL: The Pirouettes, Burning Peacocks
Le Couleur – "L'amour le jour"
Le Couleur – Photo by Antoine La Rochelle
Kweku Collins (Evanston, IL)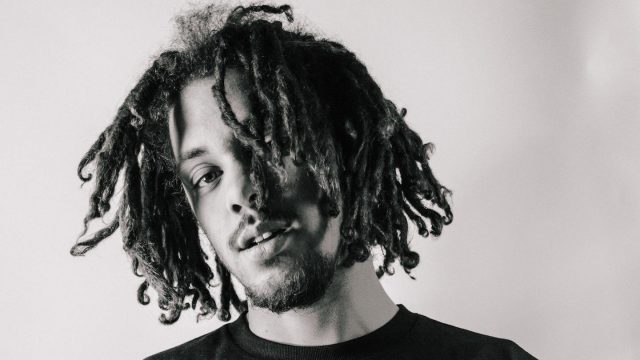 The SXSW Artist of the Day is rapper/producer/songwriter Kweku Collins. Born into a musical family, Kweku started performing on-stage with his father at the age of 4 and started producing his own music as a teenager. As a rapper coming from the outskirts of Chicago, Kweku experiments with a range of different sounds to create music that is extremely unique; All of this is especially evident in his latest EP release Grey. We're looking forward to hearing him perform at SXSW 2018.
Kweku Collins – Photo courtesy of the artist
Week of February 12
Kaki King (London, UK-ENGLAND)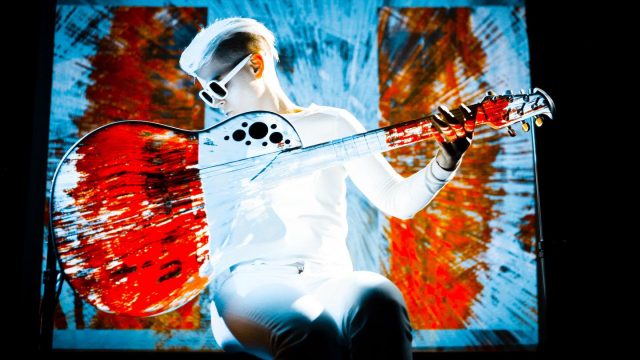 Virtuoso guitarist and prolific composer Kaki King is probably best known for the meditative instrumental music characteristic of her 8 albums and Golden Globe-nominated score for Sean Penn's Into the Wild. Hailed by Rolling Stone as "a genre unto herself", King's idiosyncratic style of guitar playing paints outside the lines of traditional guitar music. Sometimes literally. In her groundbreaking multimedia work The Neck Is a Bridge to the Body, King uses digital technology to project imagery onto her guitar and stage. We can't wait to see what she brings to SXSW 2018.
RIYL: The Books, Andy Mckee
Kaki King – "Cargo Cult" – "Glow"
Kaki King – Photo courtesy of the artist
IDER (London, UK-ENGLAND)
Megan Markwick and Lily Somerville formed IDER in their bedroom in North London in April 2016 and debuted with their smoky R&B tinted single 'Sorry.' The pair soon found themselves in the spotlight after receiving monumental radio praise for early releases. With its shimmering synth notes cascading over a chorus of pure gold, their recently unveiled release 'Body Love' further establishes the songwriting talents of the duo. Entrancing audiences with their entwined vocal harmonies, IDER carries an exquisite power on stage that you won't want to miss this March.
RIYL: CHVRCHES, Lyves
IDER – Photo courtesy of the artist
Current Joys (Los Angeles, CA.)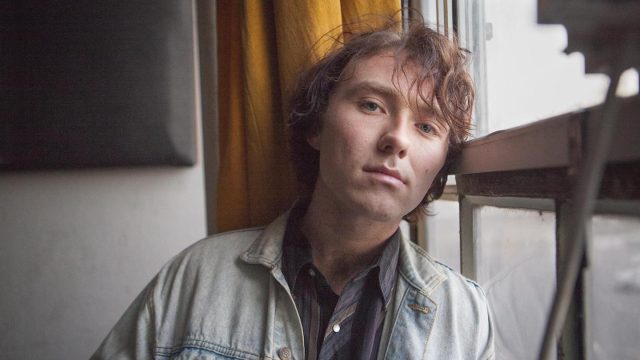 Originally known as Tele/Visions, Current Joys is the DIY project that emerged from the creative mind of Nick Rattigan. With a style that pays homage to first-wave indie rock, Current Joys' music is simple and raw in all the right ways. A Different Age, Current Joys' new LP is set to release in March, tackles subjects many of us can relate to such as anxiety, isolation, nostalgia and confusion. We are excited to welcome Current Joys for SXSW 2018.
RIYL: CASTLEBEAT, Acid Ghost
Current Joys – Photo by Olivia Hermatanatorn
Natalie Prass (Richmond, VA.)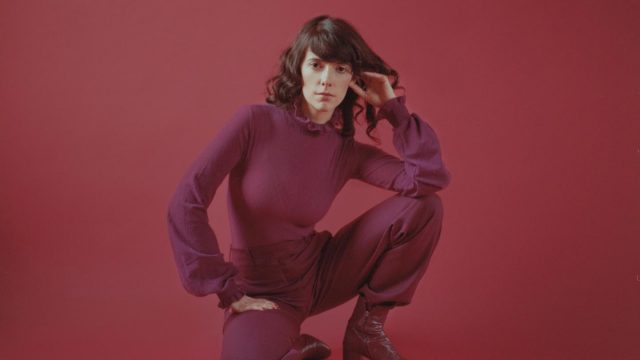 Hailing from the heart of Nashville, Natalie Prass is one of the brightest emerging singer-songwriters to call the city home. Her hometown influence is evident in her self-titled debut album, where she takes a typical indie folk sound and turns it on it's head with delicate yet sparkling vocals and bouts of brass instrumentals. Her album earned her a tour alongside Jenny Lewis and a spot on Pitchfork's "Best New Music." Prass is ready to bring her infectious tunes to SXSW this year before heading off to support Fleet Foxes on their upcoming tour.
RIYL: Angel Olsen, Weyes Blood
Natalie Prass – "Bird of Prey"
Natalie Prass – Photo courtesy of the artist
Xylouris White (Anogeia, GREECE)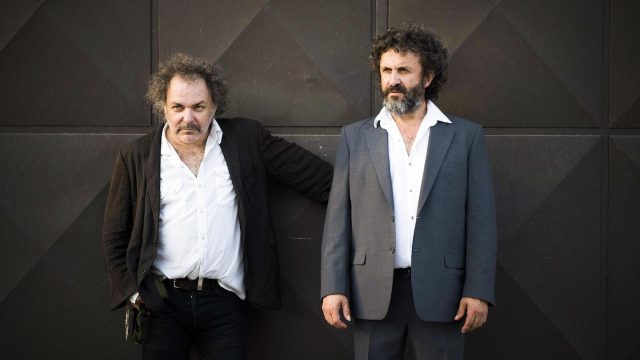 Georgios Xylouris and Jim White, together Xylouris White, have been playing music as a pair now for four years, although both are veterans of the music industry. Xylouris began playing professionally at age 12 and has made a name for himself all throughout Greece. White is originally from Australia, and began playing music as the drummer for Dirty Three. After 25 years of friendship and a shared love of music, the two joined together and began creating traditional Cretan music. Now, with their recent third album, Mother, released on Bella Union, the duo is excited to begin their world tour with a stop here at SXSW.
RIYL: Dirty Three, Psarantonis
Xylouris White – Photo courtesy of the artist
Week of February 5
The Zephyr Bones (Barcelona, SPAIN)
The Zephyr Bones are a psychedelic band from Barcelona, Spain with a hazy, guitar-oriented dream pop sound which they have branded "beach wave." The songs on their 2017 debut album, Secret Place, span the galaxy – "Juglar Child on the Carousel" is set on Mars, "Las Olas" on Neptune, and "September" is left to roast on the sun – The Zephyr Bones convey the message that it is not the place itself that is important but that it be kept personal and close to heart.
RIYL: Baywaves, Mujeres
The Zephyr Bones – "Telephone"
The Zephyr Bones – Photo courtesy of the artist
Palo Duro (Austin, TX)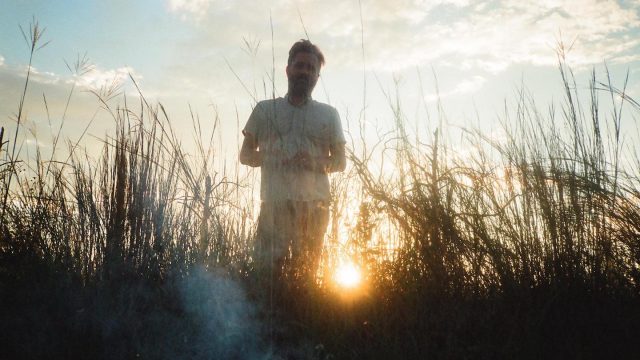 Michael J. Winningham, who performs as Palo Duro, is an Austin based singer-songwriter. Released in 2017 via 30th Century Records, Palo Duro's highly-anticipated LP Ryou Cannon is full of top-drawer indie rock anthems. Lead singles such as "Darken the Glow" showcase Winningham's vibrant and soulful direction, as synthesizers and scaling guitars croon over a dirty backbeat. Both the media and audiences all over are discovering Ryou Cannon and the electrifying live show put on by the band. 2018 is starting with a bang for Palo Duro, with slated appearances at SXSW, Levitation Festival, and a new video directed by Parquet Courts' Sean Yeaton on the horizon.
RIYL: Arcade Fire, Sam Cohen
Palo Duro – Photo courtesy of the Keith Davis Young
T.Y.E (Dallas, TX)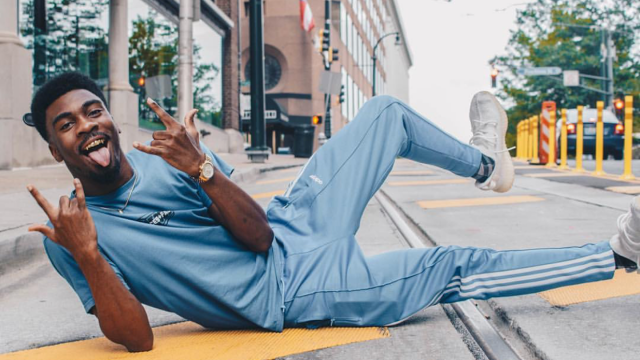 Born and bred in Dallas, TX, T.Y.E is more than just a rapper. After years of classical training in opera, T.Y.E took to the rap scene to make music as an escape, although he never fails to discuss the origins of those escapist feelings. Touching on a variety of topics in his music like his tough upbringing living with bipolar disorder, or inherent self-doubt and paranoia, T.Y.E pulls listeners deep into his narratives with thought-provoking lyrics. His debut album, 32, was released in late January through POW Recordings and his performance is sure to pull in crowds at SXSW.
RIYL: Open Mike Eagle, Fat Tony
T.Y.E – Photo courtesy of the artist
FAZI (Beijing, CHINA)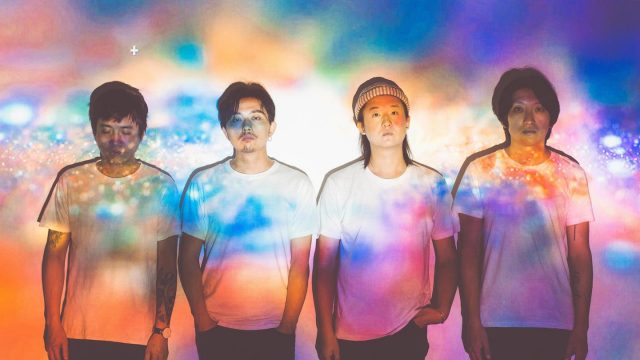 FAZI's sound is probably best captured by a scene in the video for their song 0909 II. One member sits listening intently to Joy Division's Unknown Pleasures followed by a jumpcut to a traditional Chinese orchestra playing outside of an ancient castle. Originally conceived of as The Fuzz in Xi'an in 2010, FAZI has carved out space for themselves in the vibrant and too often overlooked post-punk/indie scene in China. After releasing their debut Running Horse, FAZI caught the attention of Maybe Mars, a Beijing-based indie label with a knack for signing some of the best bands in China, including post-punk luminaries like P.K.14 and Carsick Cars. Having captivated audiences across China and Europe, FAZI is bringing their unique take on post-punk to SXSW 2018.
RIYL: Preoccupations, Carsick Cars
Field Report (Milwaukee, WI)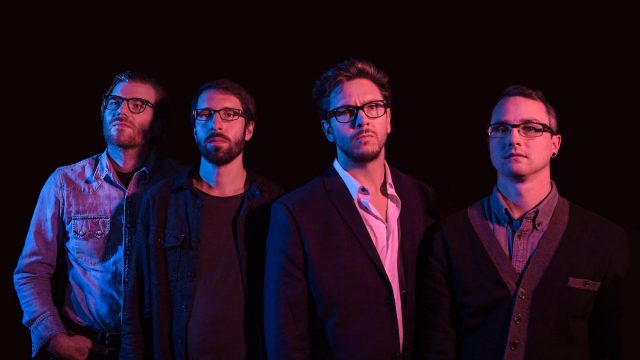 With two albums under their belts, a feature on Stereogum, and upcoming tour dates opening for Bon Iver, Field Report have created a folk-rock sound that Paste Mag called "dynamic and earnest, familial and familiar." The four-piece consists of founder Chris Porterfield, bassist Barry Clark, drummer Devin Drobka, and keyboardist Thomas Wincek who are set to release their third album in late March, shortly after what is bound to be an exciting performance at SXSW.
RIYL: Bon Iver, Emmylou Harris
Field Report – "Never Look Back"
Field Report – Photo courtesy of the artist
Week of January 29
LAPS (Glasgow, UK)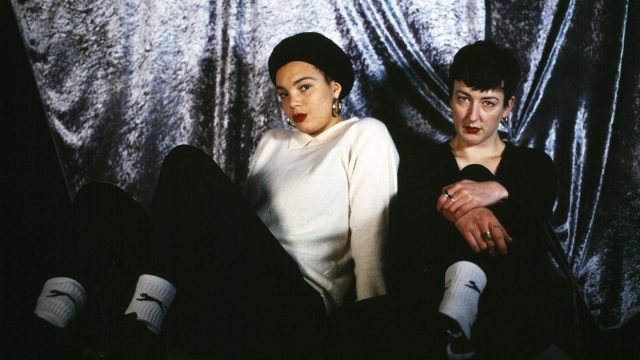 Ladies As Pimps, better known as LAPS, are formed by Lady Two Collars of Golden Teacher and Sue Zuki from Organs Of Love. Three years on from their debut, LAPS released their second EP Who Me? last summer ranked No. 4 on The Vinyl Record's favorite EP's of 2017 list. Inspired by pictures, ideas, and stories, their industrial sound is unlike any other. Be sure to check out what Glasgow's underground duo brings to SXSW!
RIYL: The Breeders, Speedy Ortiz
LAPS – Photo by Matthew Arthur Williams
Bully (Nashville, TN)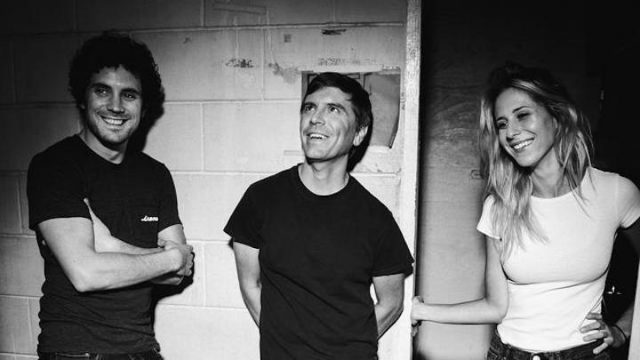 Bully's influences aren't hard to place. It's hard not hear The Breeders and Pixies or Dinosaur Jr. and Nirvana in Bully's murky power chords and catchy hooks. And it's no coincidence either; Alicia Bognanno, who not only fronts the band but also produces all of Bully's recordings, cut her teeth as an engineer working with Steve Albini at Electrical Audio in Chicago. But where the grunge of yesteryear often toiled in the abstract and the disassociative, Bognanno masterfully wails intensely personal, direct lyrics that feel relatable. Rounded out by guitarist Clayton Parker and Reece Lazarus on bass, Bully is rolling into SXSW 2018 on the heels of the release of Losing It, the critically acclaimed follow up to their critically acclaimed debut, Feels Like.
RIYL: The Breeders, Speedy Ortiz
Bully – Photo courtesy of the artist
Common Holly (Montreal, CANADA)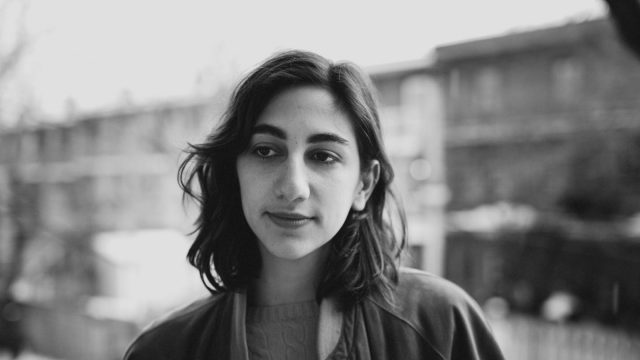 Although originally from New York, Brigitte Naggar spent most of her life in Montreal where she became Common Holly, a singer-songwriter whose debut album released this past October has already caught the attention of NPR, Stereogum, and Noisey alike. Naggar's emotional lyrics wrapped in a folky framework are definitely something special, but it's the electro-acoustic production that really brings them to life. Make sure to check out Common Holly at SXSW this year!
RIYL: Julien Baker, Angel Olsen
Common Holly – Photo by Sean Mundy
Livingmore (Orlando, FL)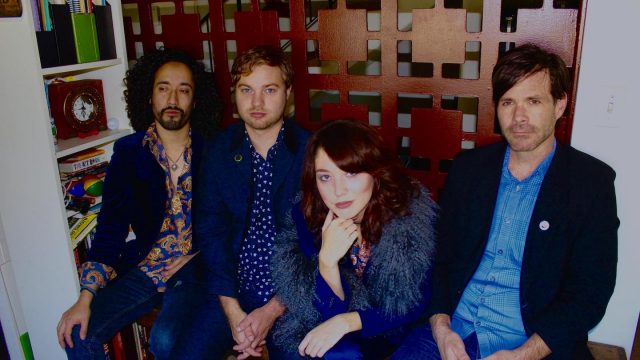 Sunny LA vibes spliced with just the right amount of Nashville country blues describes the music of songwriters Alex Moore and Spencer Livingston who, along with Mike Schadel on drums and now Rodrigo Moreno on bass, perform as Livingmore. Describing their sound as "a mixture of Blondie and the Everly Brothers," Livingmore's recently released debut album, OK to Land is a collection of 10 melancholic yet uplifting musical moments. With a reputation for captivating performances and considerable buzz around their album, Livingmore will be bringing their positive vibes to SXSW 2018.
RIYL: Wilco, Laura Marling
Livingmore – Photo courtesy of the artist
DVWEZ (Orlando, FL)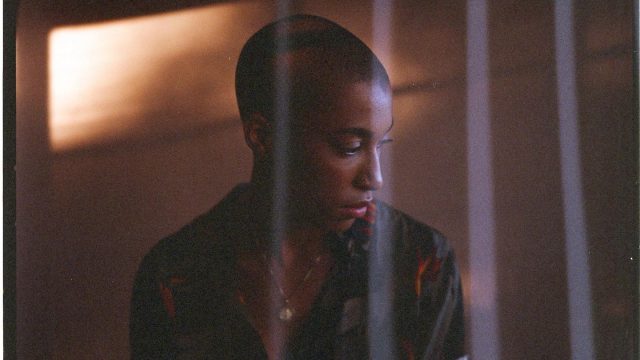 DVWEZ, pronounced Dames, is an Orlando-based electronic and R&B artist. She premiered her debut EP, Pastels, back in 2016 and was recognized for her versatility of combining the two genres. Her latest EP, Paradise, received acclaim from top-tier music outlets such as The Fader, Noisey and BBC. We can't wait to see what DVWEZ brings to SXSW!
DVWEZ – Photo courtesy of the artist
Week of January 22
Julia Lucille (Austin, TX)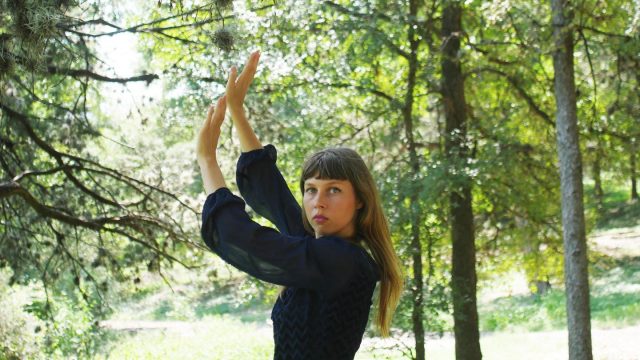 Austin-native Julia Lucille released her sophomore album Chthonic in 2017, earning her eighth place on Austin Monthly's Best Austin Albums of 2017 List. Featuring structured yet relaxed electric folk melodies, the album caught the attention of music outlets like She Shreds and secured her an opening slot for Big Thief at their Texas shows. Wrapping up a cross-country tour, Lucille is ready to bring her dream-pop folk ballads back home to SXSW.
RIYL: Lomelda, Phoebe Bridgers
Julia Lucille – Photo courtesy by Emily Cross
Ceramic Animal (Philadelphia, PA)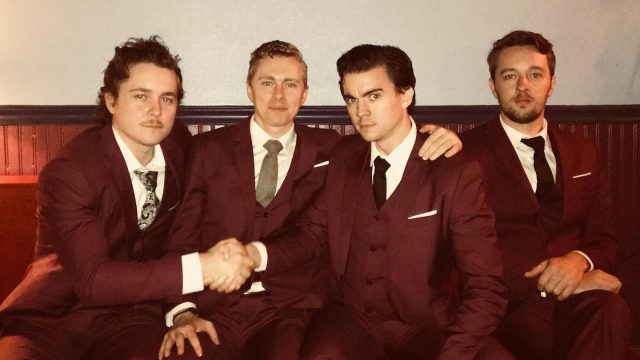 Philadelphia based band Ceramic Animal takes a modern approach to writing songs that capture pop vibes of eras long past. Blending elements of 50s doo-wop, 60s psychedelia and 70s easy-listening with a modern sensibility on their debut album The Cart, Ceramic Animal has built up a considerable following online for their eclectic sound. With a newly released single and a second album on the way, Ceramic Animal is sure to charm audiences at SXSW 2018.
RIYL: Mac DeMarco, Chicano Batman
Ceramic Animal – "Dreams Via Memories"
Ceramic Animal – Photo courtesy of the artist
La Cuneta Son Machín (Managua, Nicaragua)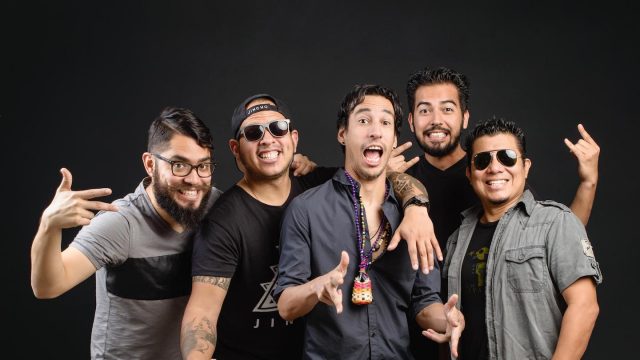 Nicaraguan band, La Cuneta Son Machín, is coming back to SXSW! In 2013, this Latin Rock band gave us a performance that proved their status as one of the most important bands in Nicaragua. Winning the hearts of the public with their dance rhythms that perfectly blend cumbia, rock, and hip hop, La Cuneta achieved the nomination for a Grammy for "Best Latin Rock, Urban or Alternative Album" with their third album Mondongo. La Cuneta is currently on tour promoting their new album Cañambuco and we can't wait for them to bring it to SXSW.
RIYL: Manifiesto Urbano, Milly Majuc
La Cuneta Son Machín – "El Piruquita"
La Cuneta Son Machín – Photo by Otto Mejía
The Marías (Los Angeles, CA)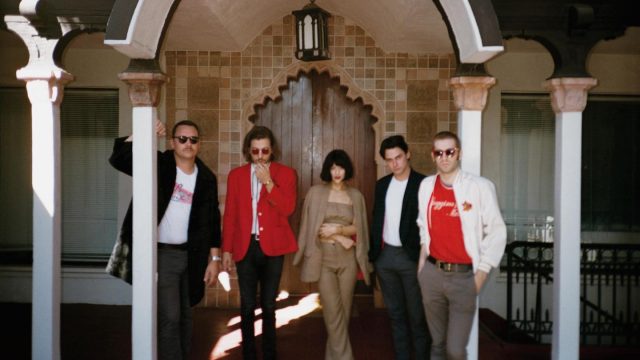 The Marías take a minimalistic approach to the jazz and psychedelia inflected, cosmopolitan indie pop pioneered by groups like Stereolab and Broadcast. The lovechild of LA native, Josh Conway and the mononymous Puerto Rican-bred, Atlanta-raised María, The Marías combine an old-school, vintage aesthetic with dreamy vibes in their debut release SUPERCLEAN VOL. I which caught the attention of REMEZCLA and MTV. With a follow up slated for release early this year, we can't wait to see them dazzle on stage at SXSW 2018.
RIYL: Stereolab, Melody's Echo Chamber
The Marías – "Only In My Dreams"
The Marías – Photo courtesy of the artist
My Life As Ali Thomas (Bangkok, Thailand)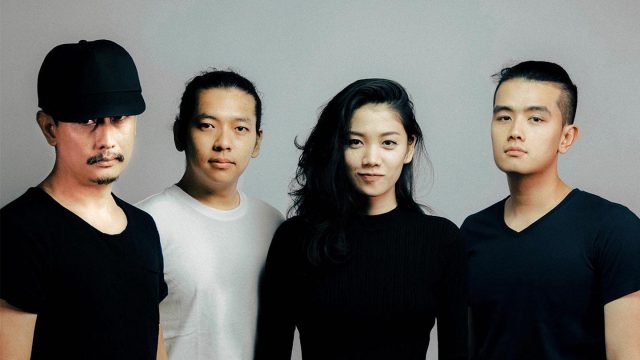 Formed in early 2013 in Bangkok, indie folk four-piece My Life as Ali Thomas spent years refining their sound before releasing their debut album Paper in 2016. Although MLAAT relies on a traditional layout of acoustic guitar, electric guitar, drums, and bass guitar to make their indie pop, the magic of their music is the layered ambient tones and reverbs that add natural warmth to their recordings. They are currently touring Thailand, and we can't wait to see them make their debut this year at SXSW.
My Life As Ali Thomas – "KISS"
My Life As Ali Thomas – Photo courtesy of the artist
Week of January 15
Mallrat (Brisbane, Australia)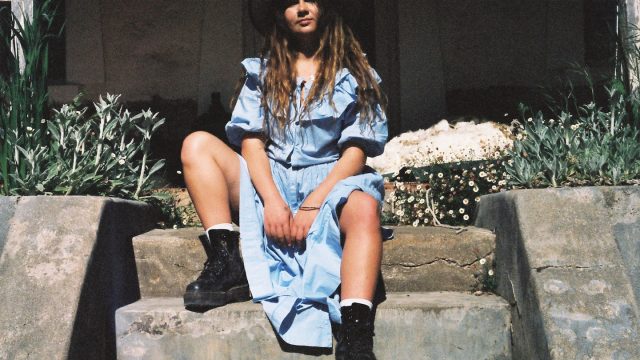 Australian singer Grace Shaw, better known as Mallrat, creates dancefloor friendly indie-pop with bouncing synths and catchy vocal melodies. In an interview with I-D Magazine, she describes how empowering it is to be artistically growing at such a young age – even though sometimes she can "get in to [a venue] play and then kicked out straight away." After landing a major billing at Australia's Splendour in the Grass festival, accumulating over millions of plays on her hits "For Real", and "Better", Shaw is clearly on people's minds – and we can't wait to see her at SXSW 2018.
RIYL: Sylvan Esso, Kimbra
Mallrat – Photo by Natalie Jurrjens
Night Moves (Minneapolis, MN)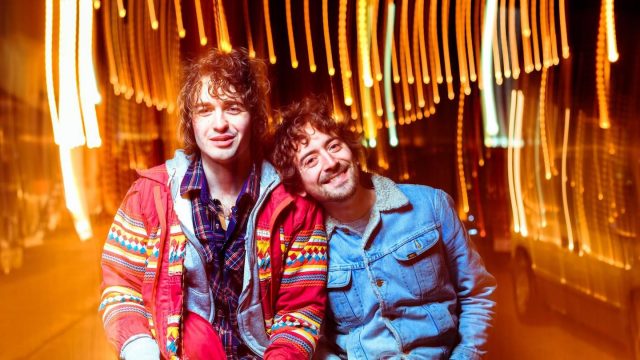 Minneapolis' Night Moves describe themselves as an electro, country, space-folk rock group. Picture Todd Rundgren on Mars and you'll have the right idea. After self-publishing their carefully crafted debut album Colored Emotion, the trio of John Pelant, Mickey Alfano, and Mark Ritsema quickly caught the attention of Domino Records, with whom they've released two full albums since. Night Moves has a knack for crafting songs that would sound as great sandwiched between Steely Dan and Fleetwood Mac on AM radio as they would between Toro y Moi and Real Estate on college radio. They shouldn't have any trouble making some front page drive-in news at SXSW 2018.
RIYL: The Flaming Lips, Futurebirds
Night Moves – "Denise, Don't Wanna See You Cry"
Night Moves – Photo by Graham Washatka
Duckwrth (Los Angeles, CA)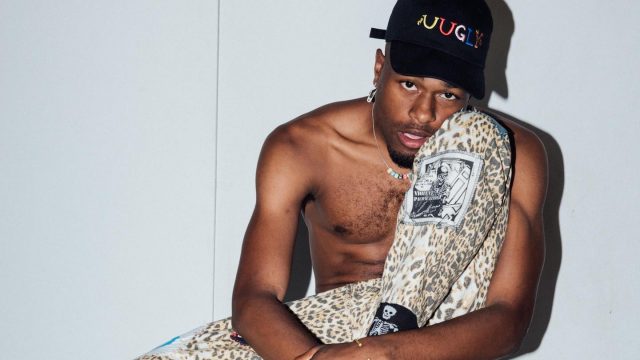 Growing up in South Los Angeles, Jared Lee became the artist we now know as Duckwrth while studying at the bay area's Academy of Arts, and started developing a fan base by releasing mixtapes Ducktape and Taxfree V1. In 2016, he released his critically acclaimed debut LP, I'M UUGLY, a project that merged the unique parts of Duckwrth's personality with his creative talents. His latest release, an XTRA UUGLY Mixtape blends genres from rock to hip-hop to funk and soul has gained the attention of tastemakers around the world. Catch this expressive artist at SXSW 2018!
RIYL: EARTHGANG, GoldLink
Duckwrth – Photo by Graham Walker
Yamantaka // Sonic Titan (Toronto, CANADA)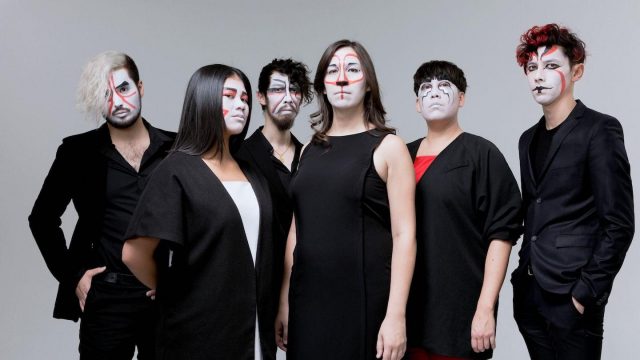 Toronto-based Yamantaka // Sonic Titan has created a truly idiosyncratic, genre-defying sound they call "Noh-Wave" ("Noh" as in classical Japanese Theatre) that unabashedly combines everything from traditional Japanese percussion to spacey prog rock and thrash metal. See for example, "Someplace," a newly released single from their upcoming album that's equal parts ambient dream pop and doom metal. With countless accolades from the likes of Noisey and Fader and a reputation for operatic live performances (complete with face paint), Yamantaka //Sonic Titan will be a show you're telling friends about long after SXSW 2018.
RIYL: Chelsea Wolfe, Boris
Yamantaka // Sonic Titan – "One"
Yamantaka // Sonic Titan – Photo by Richmond Lam
Lo Moon (Los Angeles, CA)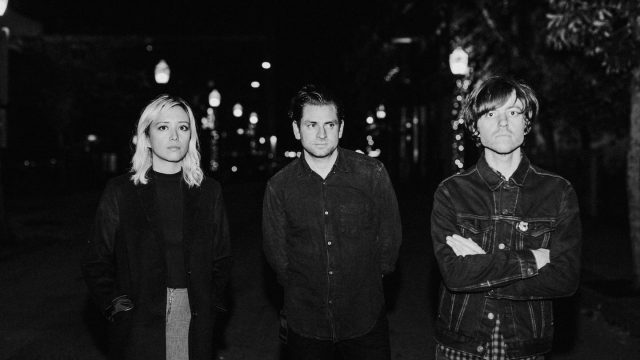 Coming from vastly different corners of the world, artists Matt Lowell, Crisanta Baker, and Sam Stewart seemed to be in the right place at the right time when they found each other in the hazy sprawl of Los Angeles. Known for delivering enticing and atmospheric soundscapes comprising ethereal guitar work, yearning lyrics, and sparkling electronics, Lo Moon are a pop/rock outfit who have won the support of NPR, New York Times and lots more. With plans to release a debut album in February, we can't wait to see what they bring to SXSW 2018!
Lo Moon – Photo by Austin Sylvest
Week of January 8
Post Animal (Chicago, IL)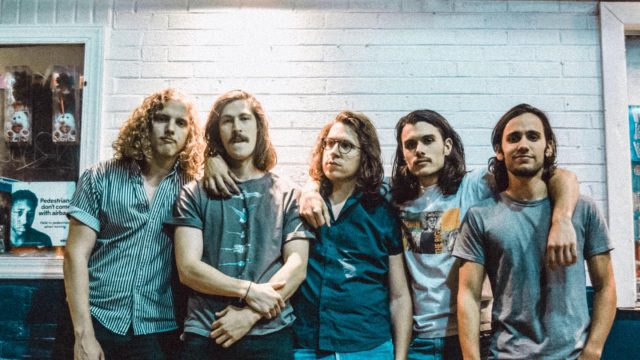 Formed in Chicago in 2015, Post Animal originally garnered support for their brand of psych rock in tightly packed basements and DIY venues. After self-releasing two EPs and booking shows on their own, Post Animal earned features in Vice and Paper Mag, tours alongside Wavves and Twin Peaks, and as of December, a record deal with Polyvinyl. Featuring the talents of Dalton Allison, Jake Hirshland, Javi Reyes, Wesley Toledo, Matt Williams, and Joe Keery (currently an inactive contributing member), Post Animal are ready to bring their hazy rock and roll riffs to SXSW 2018.
RIYL: Mild High Club, Pond
Post Animal – "Special Moment"
Post Animal – Photo by Cina Nguyen
El Mató A Un Policia Motorizado (La Plata, ARGENTINA)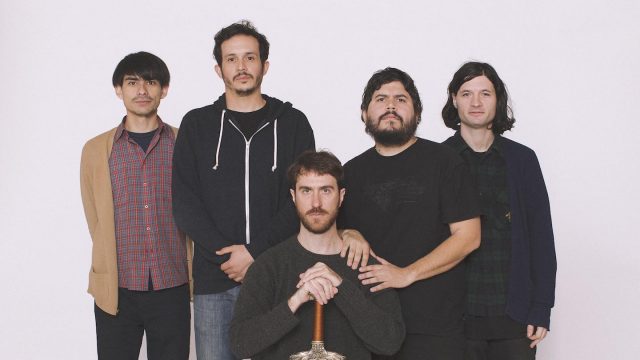 El Mató A Un Policia Motorizado has built up a reputation as one of Latin America's leading indie bands over the course of their 13-year career. With a sound defined by intricately intertwined guitars and a minimalistic use of electronics, El Mató released La Síntesis O'Konor, the number one Spanish Language album last year according to Rolling Stone Mexico. Recorded in Texas at Sonic Ranch just outside of El Paso, and borrowing themes and artwork from 80s sci-fi and prog rock, the album is a collection of intricately crafted tunes that harken back to the melodic noise-rock of bands like Pavement, Guided by Voices, and The Helio Sequence. With a glowing profile in Remezcla accompanying their latest album, the icons of Latin American indie rock are making great inroads in the U.S. and we can't wait to hear them at SXSW 2018.
RIYL: Porter, Coma Pony
El Mató A Un Policia Motorizado – "El Magnetismo"
El Mató A Un Policia Motorizado – Photo by Flor Petra
HEX (Wellington, NEW ZEALAND)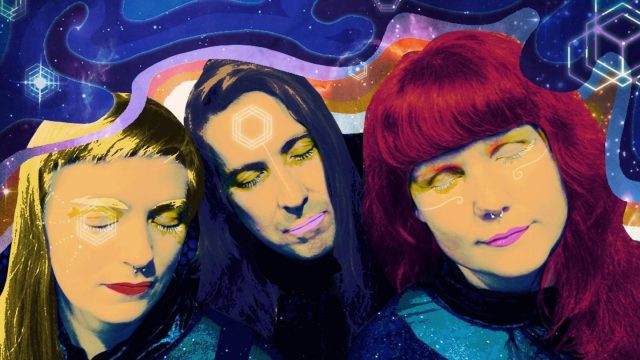 There's something utterly bewitching about New Zealand-based Hex. The progeny of wives Kiki and GG Van Newtown, Hex conjures a potent mixture of punk, metal, prog and folk that effortlessly morphs from dance pop to Black Sabbath and back, always with a Riot Grrrl edge. With Jason Erskine's heavy drumbeats laying the foundation, HEX will undoubtedly have audiences under their spell at SXSW 2018.
RIYL: Bikini Kill, Black Sabbath
HEX – Photo by Lucy Black / Kelsey Peet
Jiggy Drama (San Andres Island, FL)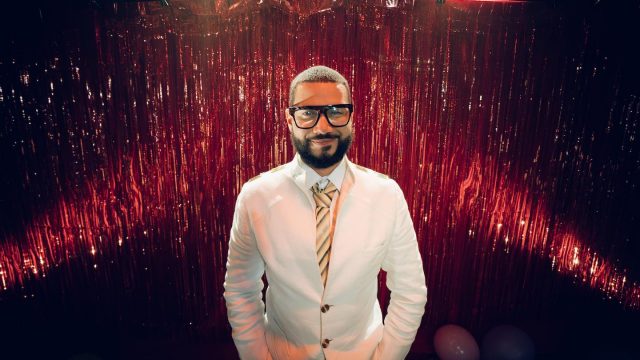 Heartan Edward Lever Criado, AKA Jiggy Drama, has mixed the Caribbean influences of his native island of San Andres with American Hip-Hop swagger to create his unique sound. After spending the early 2000's in a "lyrical war" with another popular island rapper, Mr. Steve, Jiggy Drama became the islander lyrical king and a role model for upcoming islander rappers. He has published 3 studio albums to date, and is planning to release more material this year – check out his set at SXSW 2018 for the chance to hear some of his upcoming work.
RIYL: Lil Silvio & El Vega, Buxxi
Jiggy Drama – Photo courtesy of the Alejandro Arias
Week of January 1
Doe (London, UK)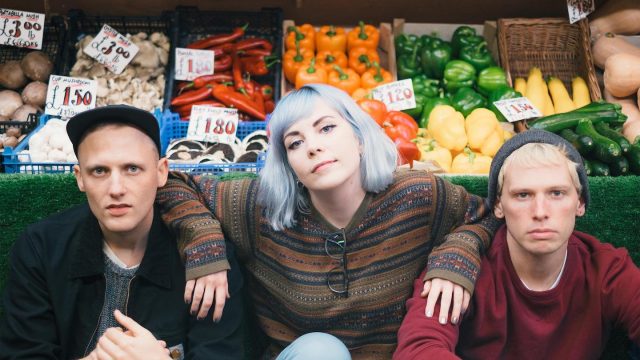 Building on the critical praise of their debut LP in 2016, London-based indie rockers Doe have big plans for 2018. In addition to a return to SXSW in March, they have recently finished recording their second album, which will release later this year. On their debut, Some Things Last Longer than You, catchy singles "Monopoly" and "Sincere" showcase the band's strengths – compact melodies, layered vocals, and clever lyrics underpin a modern take on early 90's punk. Check out their performance at SXSW 2018.
RIYL: The Breeders, Muncie Girls
Doe – Photo courtesy of the Jonny Davies
Rapsody (Snow Hill, NC)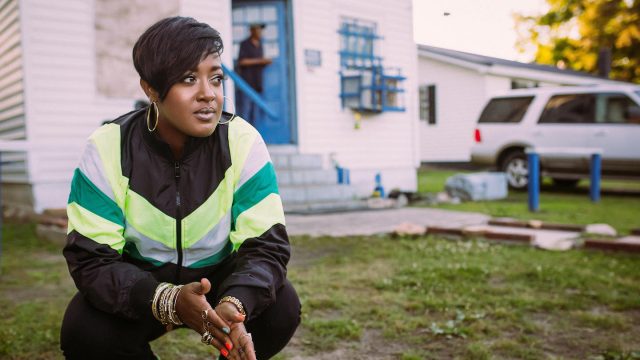 Even before the release of her Grammy-nominated, critically-acclaimed 2017 album, Laila's Wisdom, North Carolina's Rapsody had already established herself as one of the best emcees of her generation. Featuring production by 9th Wonder and boasting collaborations with the Hip-Hop luminaries like Kendrick Lamar, Busta Rhymes, and Blackthought, Laila's Wisdom is an intensely personal album that rightly found its way onto many critics' Best of 2017 lists. After making a splash at SXSW 2017, Rapsody has reached a whole other level and we can't wait to see her at SXSW 2018 in March.
RIYL: Kendrick Lamar, Lauryn Hill
Rapsody – Photo courtesy of the Artist
Quiet Slang (Philadelphia, PA)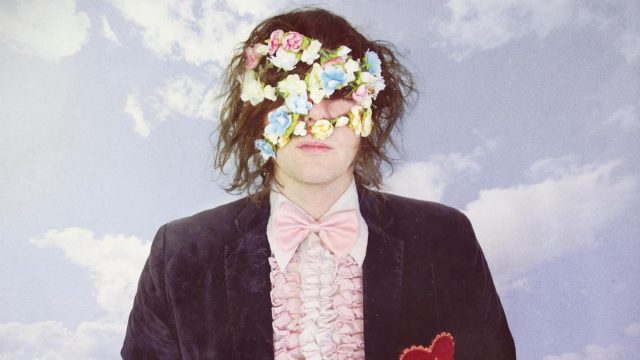 Beach Slang frontman, James Alex, reimagines the band's songs as minimal orchestral pop under the moniker Quiet Slang. The debut EP, We Were Babies & We Were Dirtbags, features covers of songs by Big Star and The Replacements and showcases the more somber sounds of Alex's solo set. Catch this special SXSW 2018 performance by Quiet Slang while you can, it's only a matter of time before the guitars come back out.
RIYL: Beach Slang, Destroyer
Quiet Slang – "Bad Art & Weirdo Ideas"
Quiet Slang – Photo courtesy of the Charlie Lowe
Flyte (London, UK)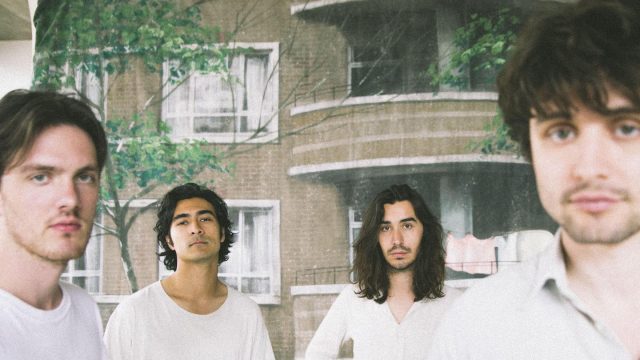 UK indie pop outfit Flyte built up an online following with a steady stream of impeccably executed, stripped down covers of songs by everyone from Joni Mitchell to Radiohead in the lead-up to the release of their debut album The Loved Ones. Produced in Australia alongside Courtney Barnett collaborator Burke Reid, The Loved Ones deftly blending 60s psychedelia with lush vocal harmonies that naturally draws comparisons to The Beatles or The Beach Boys. With a slew of hit viral videos and a critically acclaimed album released in 2017, Flyte is one act you'll definitely want to save room for on your SXSW 2018 schedule.
RIYL: Bombay Bicycle Club, The Lemon Twigs
Flyte – Photo courtesy of the Artist
Week of December 18
Sudan Archives (Los Angeles, CA)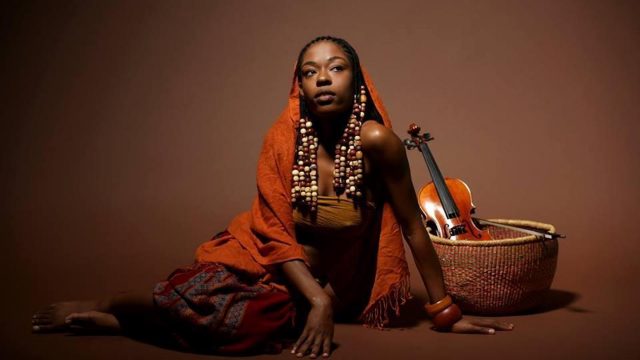 Brittney Denise Parks, who performs as Sudan Archives, is a Los Angeles based avant-garde pop creator. Parks plays the violin, sings, and produces on her 2017 debut self-titled EP. Her music, which draws influence from Sudanese fiddlers and experimental electronic music, features layers of vocals, folk instrumentals, electronic textures, and stripped-down club beats. With a performance at SXSW 2018 on the books, Sudan Archives is definitely an artist to watch in 2018.
RIYL: Shabazz Palaces, Laurel Halo
Sudan Archives – "Come Meh Way"
Sudan Archives – Photo by Theo Jemison
BAUM (Los Angeles, CA)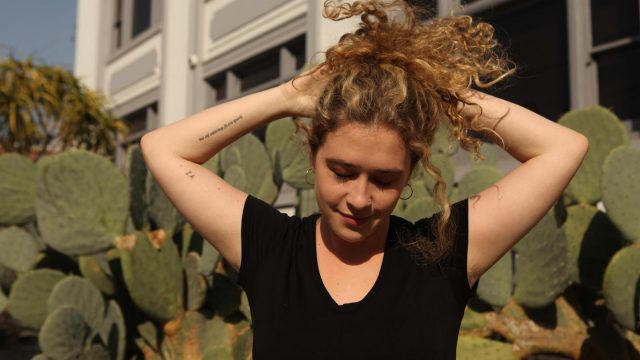 Sabrina Teitelbaum is a student at USC's Thornton School of Music studying songwriting, but from the sound of the songs she's released as BAUM, she should be teaching the class. With a pair of singles released in 2017 ("Effortless" and "Hot Water"), BAUM captivated everyone from DIY to Billboard to The Fader for her honest and self-aware songwriting that brings together 80s R&B styling and modern pop nuances. With another single slated for release in February and an EP on the way, BAUM will undoubtedly be one of the artists you're still talking about long after SXSW 2018.
RIYL: Tove Lo, HAIM
BAUM – Photo by Maria Alvarez
Leon of Athens (Athens, Greece)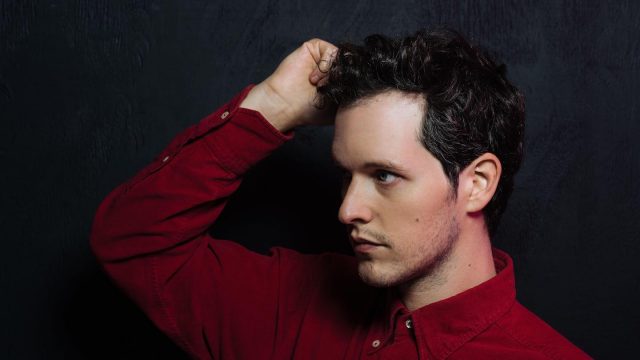 Timoleon Veremis, who performs as Leon of Athens, is a Greek pop singer who draws on elements of folk and electronic music to craft his anthemic songs. His music showcases a wide range of experimental elements while still maintaining catchy hooks, and traditional pop structures. Over the past few months Veremis has released three singles off of his forthcoming record Xenos, arriving in early 2018. These songs show his music continuing to mature, and we are eager to see the culmination of his work when he performs at SXSW 2018.
RIYL: Phoenix, Grizzly Bear
Leon Of Athens – Photo by Mike Massaro
R.LUM.R. (Nashville, TN)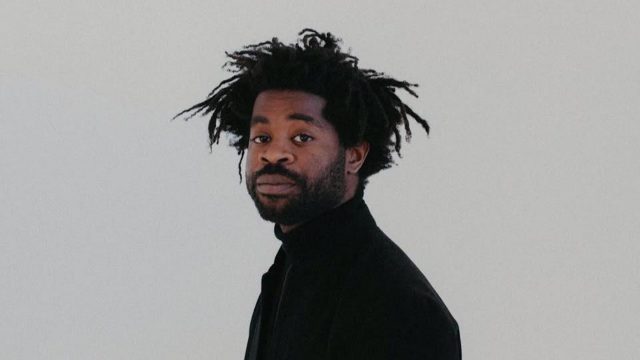 As R.LUM.R., Reggie Williams, Jr. combines his talents as a remarkable songwriter and vocalist with modern, electronic pop production. For most of his career, however, Williams was known as a classically trained guitarist with a reputation as an acoustic troubadour in Orlando. R.LUM.R. began as a side project recording electronic R&B compositions to pitch to mainstream artists. The results of which immediately caught the attention of a record label and Spotify soon after. His atmospheric jam "Frustrated" was featured on several Spotify playlists and has racked up nearly 30 million streams to date. Coming off of a monumental 2017, which saw a breakout performance at SXSW and a new EP, there's no doubt that R.LUM.R will be one of the most talked about artists at SXSW 2018.
RIYL: SZA, Blood Orange
R.LUM.R. – Photo by Nolan Knight
Curtis Roush (Austin, TX)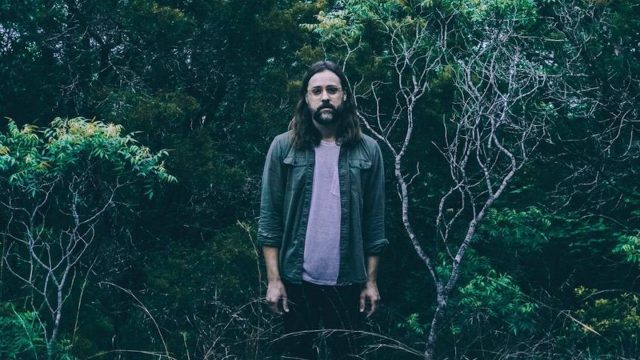 Austin-based musician Curtis Roush, who has entertained audiences with his band Bright Light Social Hour, is getting ready to release his first solo album titled Cosmic Campfire Music in early 2018. Debut single "Real Love" finds Roush expertly exploring more mellow territories – sounding more akin to a lost track from Crosby, Stills, Nash, & Young than the party-rockin material of Bright Light Social Hour. We can't wait to hear the rest of the album and see him perform it live at SXSW 2018.
RIYL: The War On Drugs, Bright Light Social Hour
Curtis Roush – Photo by Matt Lief Anderson
Week of December 11
Spendtime Palace (Costa Mesa, CA)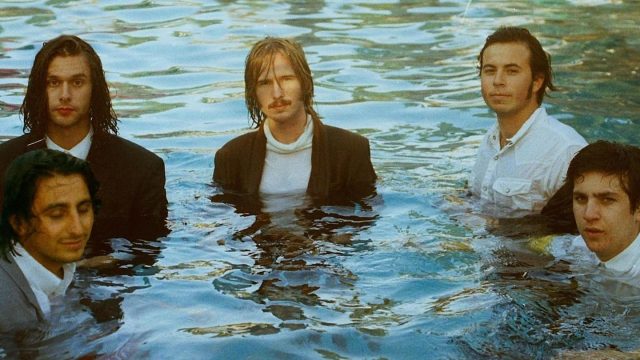 Hailing from Costa Mesa, Spendtime Palace is a tight-knit group of friends making reverb-drenched, Sunny Southern California surf rock. Among their fans are Iris Apatow and Stranger Things' Finn Wolfhard, who co-directed the stellar video for "Sonora" which has been watched over a million times. Make sure to save space in your SXSW 2018 schedule for this fan favorite.
RIYL: The Buttertones, Link Wray & the Wraymen
Spendtime Palace – Photo by Rae Pich
Combo Chimbita (New York, NY)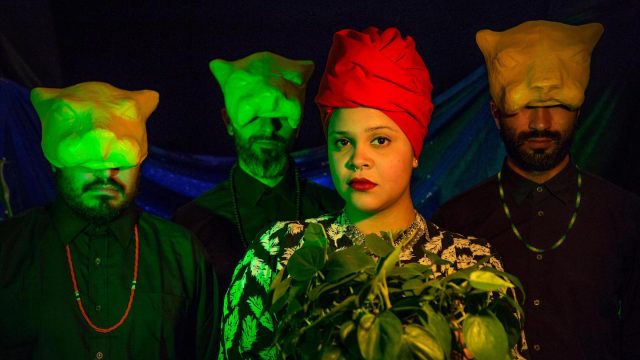 New York band Combo Chimbita weave together classic Latinx and Caribbean styles with the psychedelic explorations of Sun Ra's Afrofuturism. The band aptly calls their esoteric sound "Tropical Futurism" – we couldn't have said it better ourselves. With the recent release of their debut album Abya Yala the tropical future looks bright Combo Chimbita, check them out at SXSW 2018 to see for yourself.
RIYL: Los Mirlos, El Remolón
Combo Chimbita – Photo by Itzel Alejandra Martinez
Snail Mail (Baltimore, MD)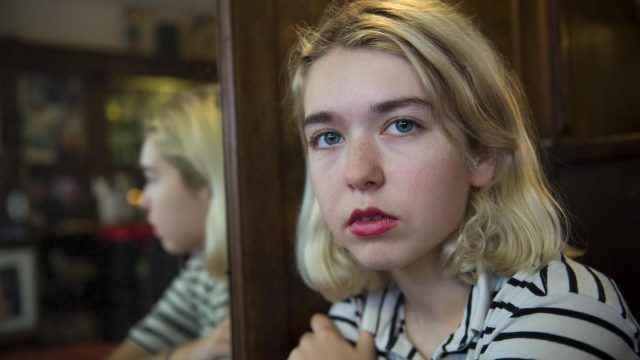 Lindsay Jordan, who performs as Snail Mail, makes timeless, melancholy guitar-driven rock that wouldn't have seemed so out of place alongside Modest Mouse or Helium in 1996, despite the fact that Jordan wouldn't be born for a few more years. After getting permission from her high school principal to miss a few days of school to play SXSW 2017, Snail Mail became one of the most buzzworthy artists of the music festival. With a new album on the way via Matador Records, rave reviews and features in Stereogum, Pitchfork, and elsewhere, Snail Mail is sure to be a household name after SXSW 2018.
RIYL: Diet Cig, Girlpool
Snail Mail – Photo courtesy of the Artist
Otzeki (Taipei, Taiwan)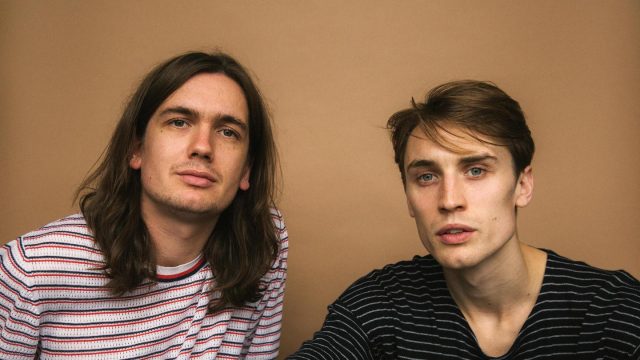 London-based cousins Otzeki make electronic pop that borrows from various musical traditions. Their music, sometimes ambient and sometimes bluesy, can be hard to classify, but is easy to appreciate. On the recent EP Sun is Rising, the band draws on club music production techniques to make soulful sub-heavy pop music. We are eager to see them perform it live at SXSW 2018.
RIYL: Bibio, Benoit & Sergio
Otzeki – Photo by Lauren Maccabee
Ruby Fatale (Taipei, Taiwan)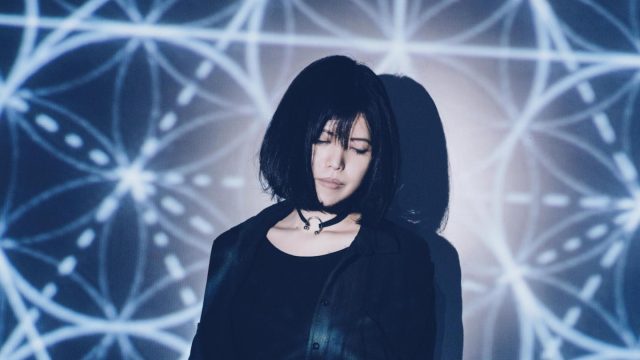 Taiwan's Ruby Fatale makes experimental electronic music using sprawling ambient textures, eclectic synth tones, and glitching beats. When performing live, her music is synced to live visuals that respond to the rhythms and frequencies of the songs, creating an intensely immersive experience for the audience. We can't wait to get lost in her mesmerizing performance at SXSW 2018.
RIYL: Holly Herndon, Prefuse 73
Ruby Fatale – "Being Emotional"
Ruby Fatale – Photo courtesy of the Artist
Week of December 4
Nadia Rose (London, UK)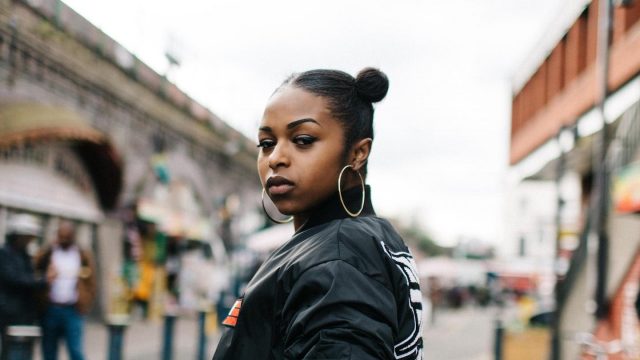 The sky's the limit for rising UK Grime star Nadia Rose. Her versatility is evident – whether she's singing a catchy hook or showcasing her swaggering verses, she's brimming with confidence on every track. Her catalog has continued to grow after the early breakout success of "Skwod", be sure to check out her performance at SXSW 2018 to hear what's next.
RIYL: Missy Elliott, Stormzy
Nadia Rose – Photo courtesy of the Artist
Tennis System (Los Angeles, CA)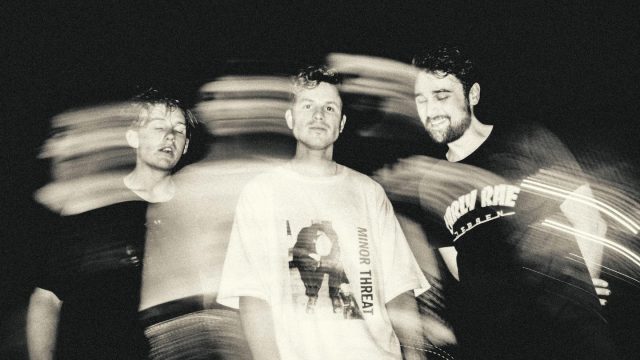 Once dubbed one of Los Angeles' best live acts, Tennis System builds walls of sound out of a cranked Orange guitar amp and booming drums while simultaneously keeping a strong melody afloat. Tennis System combine punk's urgency with shoegaze guitar work; imagine Kevin Shields playing with Best Coast. Comprised of guitarist and singer Matty Taylor, bassist Sam Glassberg and drummer Garren Orr, Tennis System is returning to SXSW for the third year in a row with a banger of a new single, "Lackluster." We can't wait to hear what's next from the band.
RIYL: Beach Slang, Day Wave
Tennis System – Photo by Erick Rojas
Molly Burch (Austin, TX)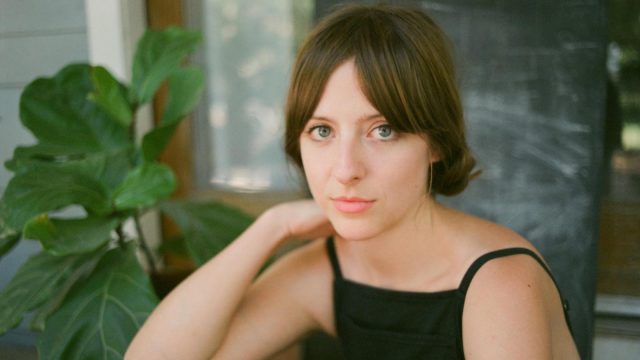 Classically trained singer-songwriter Molly Burch has made waves since arriving on the scene in Austin. Her music on debut LP Please Be Mine evokes a scene where nostalgic figures of music history meet up for an intimate set – Patsy Cline shares the stage with 60's girl groups, backed by Santo & Johnny, and scored by Ennio Morricone. The future's looking bright for Burch, be sure to check out her set at SXSW 2018 to see for yourself.
RIYL: Lucy Rose, Alexandra Savior
Molly Burch – "Please Be Mine"
Molly Burch – Photo by Kelly Giarrocco
Nea Agostini (Santiago, Chile)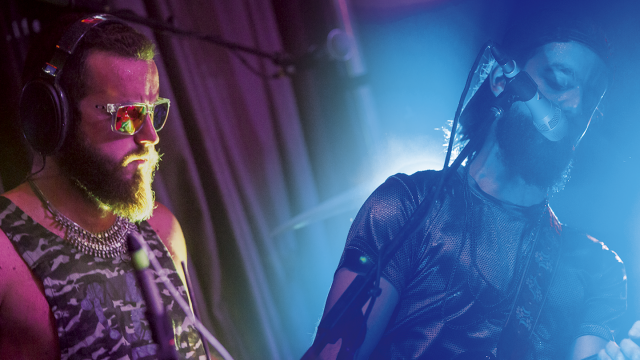 With a freshly released EP produced by Grammy-winning producer Sebastian Krys (who has produced Latin superstars like Gloria Estefan, Thalía, Carlos Vives, Shakira and Ricky Martin), Chilean pop-rocker Nea Agostini will almost certainly be the next big thing in Latin Pop. Titled Te Disuelves, the EP is six songs that see Agostini venturing out beyond the gentler folk-rock of his first album. At SXSW 2018, Agostini's breathy vocals and undeniably catchy tunes are sure to strike a chord.
RIYL: Juanes, Alex Ferreira
Nea Agostini – "Más Que Con Él"
Nea Agostini – Photo courtesy of the Artist
Boy Harsher (Northhampton, MA)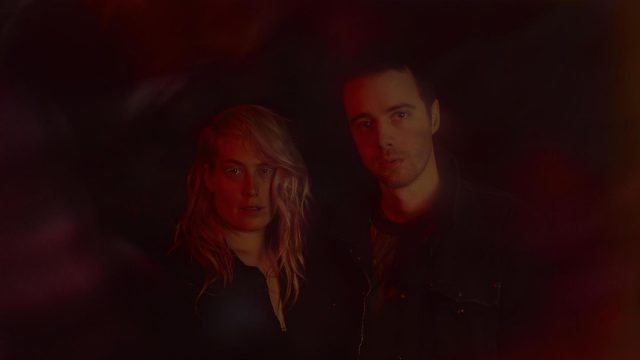 Jae Matthews and August Muller, collectively known as Boy Harsher, meld retro industrial style with modern production techniques to make sleek and stylish club music. On their recently released single "Motion", the duo channels new-wave pioneers like New Order with arpeggiated synths, big gated drums, and sultry vocals, resulting in one of their catchiest songs to date. Watch them perform at SXSW 2018.
RIYL: Cabaret Voltaire, Factory Floor
Boy Harsher – Photo by Una Blue
Week of November 27
Eureka California (Dagenham, UK)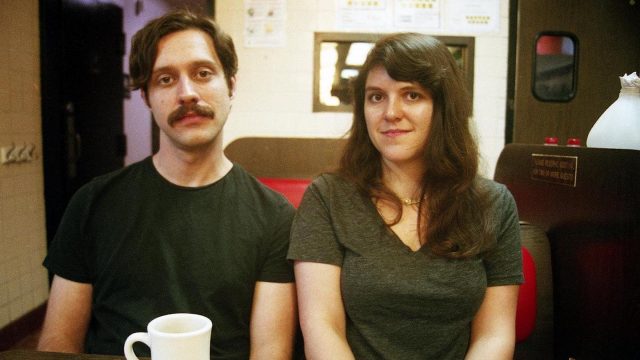 Despite what their name might lead you to believe, Eureka California is an Athens, Georgia based rock duo. Comprised of Jake Ward on guitar and vocals and Marie Uhler on drums, Eureka California brings together the energy of punk and the heaviness of grunge to produce a sound so huge you'd think there were at least five people on stage. Recording their latest album took them to England to work with Hookworms frontman MJ. The result, Versus, is a record full of blown-out guitar, crashing drums and howling vocals that nods at everyone from Superchunk to Echo & the Bunnymen. Eureka California is guaranteed to blow you away at SXSW 2018.
RIYL: Superchunk, Japandroids
Eureka California – "Sign My Name With An X"
Eureka California – Photo by Cara Dattani
Draper (Dagenham, UK)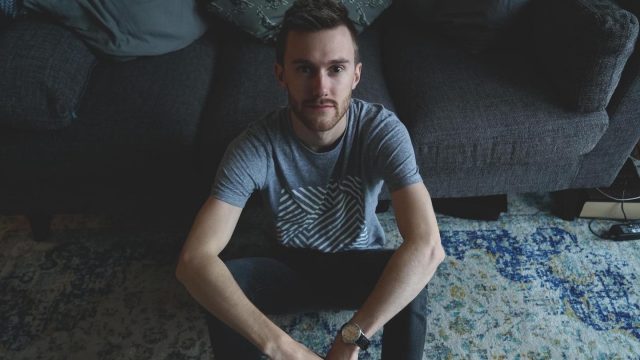 UK producer Draper had 2 great performances last year at SXSW, and is continuing to build momentum going into 2018. With many productions and collaborations under his belt, the versatile electronic producer has nailed down a sound that balances delicate emotional moments with intense buzzing beat-drops. Be sure to check out his performance at SXSW 2018.
RIYL: LVTHER, ODESZA
Draper – Photo by Cara Dattani
Zara McFarlane (Dagenham, UK)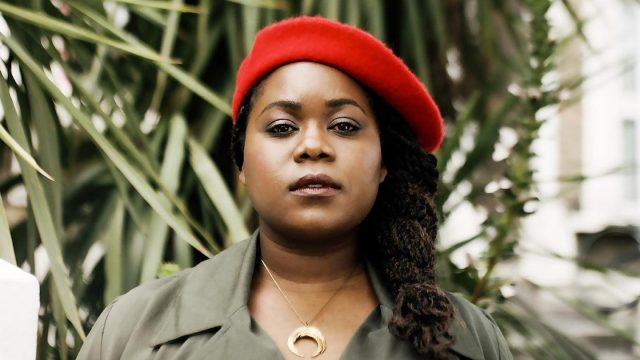 Zara McFarlane has made a name for herself in the vibrant London jazz scene as a remarkable vocal talent. After taking home numerous accolades for her sophomore album If You Knew Her, McFarlane teamed up with multi-award-winning drummer Moses Boyd to continue her sonic exploration of African-Caribbean Sounds and British Jazz for her third album, Arise. We can't wait to hear her at SXSW 2018.
RIYL: Esperanza Spalding, Somi
Zara McFarlane – "Police & Thieves"
Zara McFarlane – Photo by Adama Jalloh
Mannequin Pussy (Philadelphia, PA)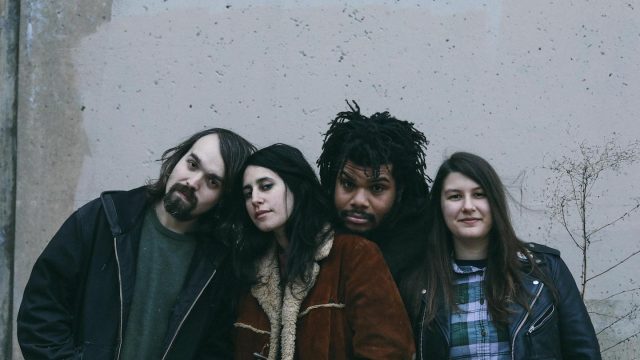 Philadelphia-based Mannequin Pussy made their mark on punk music after relocating from NYC in 2013. Now on their second album, the band has struck a delicate balance between the insistent energy of punk rock, threadbare vocals, and the occasional pop hook. Their aptly titled second album, Romantic, captures the evolution of their sound – punk music embracing sentimentality. We can't wait to hear their set at SXSW 2018.
RIYL: Sheer Mag, Snail Mail
Mannequin Pussy – Photo by Cj Harvey
Joasihno (Munich, Germany)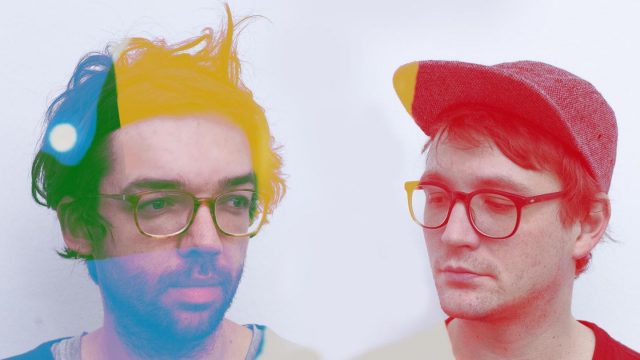 Joasihno members Cico Beck and Nico Sierig perform on a range of instruments alongside small robotic helpers to create a psychedelic symphony. Inspired by modern composers, Kraut-Electronica, and abstract beatsmiths like Four Tet, the German band creates diverse and contemplative music that maintains an organic feel despite it's many electronic elements. Preview their setup in action with the recent music video, "Nuh Nuh", and save a spot in your schedule to catch their performance at SXSW 2018.
Joasihno – Photo by André Habermann
Week of November 20
Automelodi (Montreal, Canada)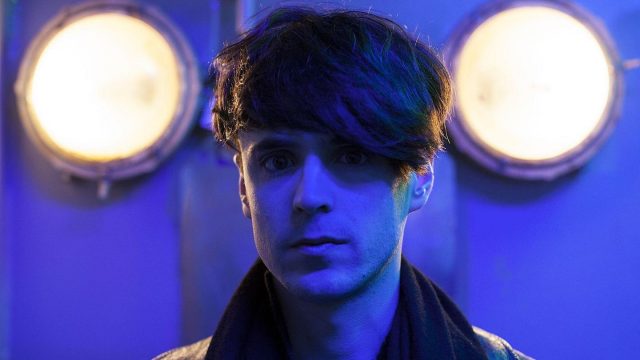 Montreal's Automelodi champion 80's French synthpop and post-punk in a refreshingly modern way. The band's previous releases have juxtaposed dancefloor gems with more minimal works, reflecting the depth of recent underground synth music that is at times party-friendly and at times more suited for film scores. The band will be releasing a new album in the coming months on Austin's Holodeck Records, and we can't wait to hear what they've has been working on at SXSW 2018.
RIYL: Marie Davidson, Factory Floor
Automelodi – "Métropole sous la pluie"
Automelodi – Photo by Katja Ruge
Moaning (Los Angeles, CA)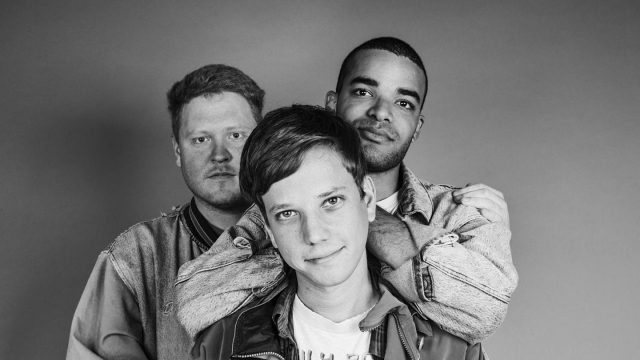 Moaning is Sean Solomon, Pascal Stevenson, and Andrew MacKelvie; a Los Angeles based rock trio that cut their teeth in the local DIY scene. Moaning has garnered considerable attention for their abrasive yet undeniably catchy take on post-punk (despite the fact that they've only released a pair of songs so far). With an eagerly awaited debut due next spring via Sub-Pop and a tour with venerable noise rockers METZ under their belts, Moaning is poised to be one of the breakout acts at SXSW 2018.
RIYL: Joy Division, Protomartyr
Moaning – Photo by Sarah Cass
The Qualitons (Budapest, Hungary)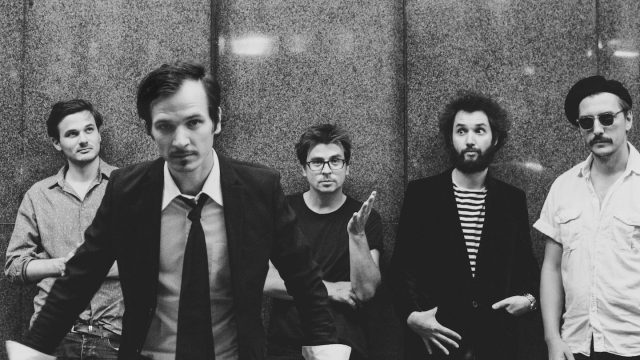 Hungarian band The Qualitons have been on an artistic journey. They started their project in 2010 with a debut LP, Panoramic Tymes, focusing on jazzy afro-funk instrumentals, and then pivoted into classic garage rock motifs for their second album in 2014. On their recent single "Shallow", the band has streamlined their garage rock style for a crossover indie audience. Check out what promises to be a strong performance from them at SXSW 2018.
The Qualitons – Photo courtesy of the artist
Week of November 13
Anemone (Montréal, Canada)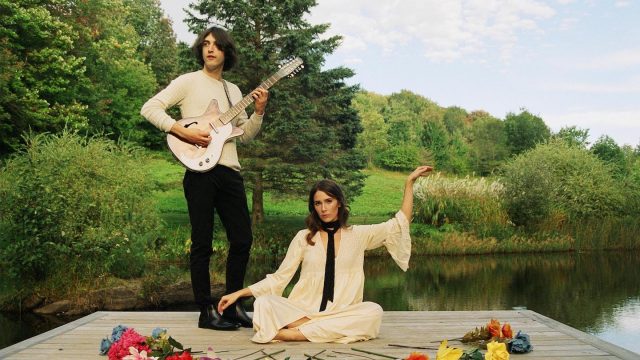 Montréal-based act Anemone are creating dreamy psych pop infused with swinging sixties nostalgia. The band's take on psychedelia, combining shimmering melodies, layered vocals, and languid rhythms, calls back to iconic acts like The Mamas & The Papas. However, the band maintains its modernity with extended instrumental sections where their tightly constructed pop expands into something more ethereal. While their fans have been subsisting on singles so far, the band has a full-length in the works – just in time for them to join us at SXSW 2018.
RIYL: Cults, Beach Fossils
Anemone – Photo courtesy of the Artist
Porches (New York, NY)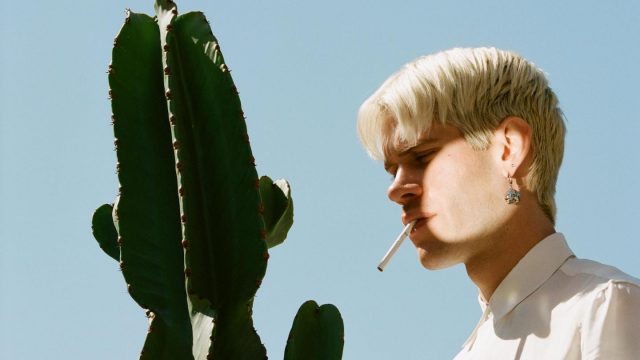 2016 proved to be a breakout year for Aaron Maine, also known as Porches. Along with a fantastic set at SXSW 2016, Porches released a critically well-received second album, Pool. For the record, Porches traded in some of the folk elements of his earlier work for synthpop, crafting introspective songs with all the sheen of an 80s pop hit that still manage to sound remarkably fresh—no small feat for an album that was recorded in an apartment.
If the newly released singles from his upcoming album are any indication, the shift towards electronic pop seems to have stuck. Along with an incredible range of collaborators, including (Sandy) Alex G and Dev Hynes (Blood Orange), Porches is slated to release his third album, The House just before SXSW 2018 and we can't wait.
RIYL: Blood Orange, Toro y Moi
Porches – Photo by Jason Nocito
CIFIKA (Seoul, SOUTH KOREA)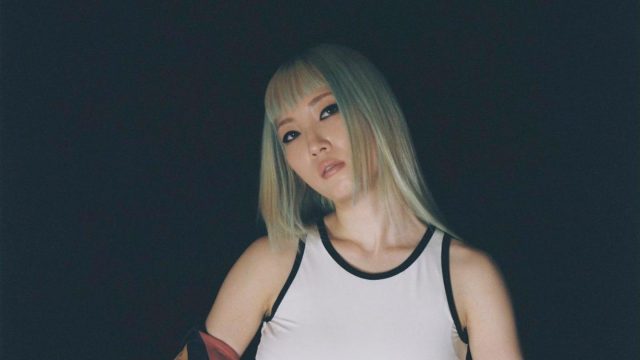 South Korean electronic pop artist CIFIKA is poised to make a splash at SXSW 2018. Although her catalogue is still developing, and currently features singles and a lone EP titled Intelligentsia, her music already displays a great range of styles not generally associated with K-pop. Fans of UK dance crossover acts like Disclosure and SBTRKT will enjoy her swingy Garage drum programming on songs like "Intelligentsia", while finding something new in her pleasantly sparse production and soothing vocals.
RIYL: Jessy Lanza, Disclosure
CIFIKA – Photo by Jennifer Chang
Vundabar (Brooklyn, NY)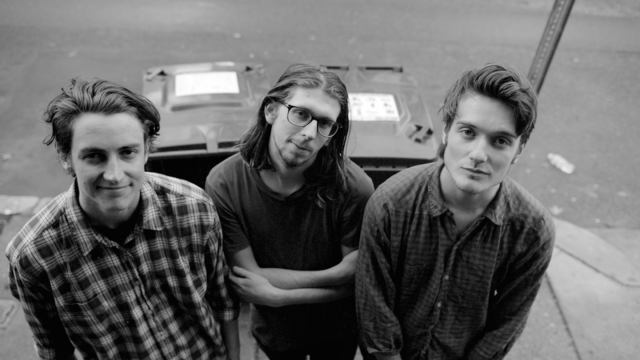 Featuring guitar work that ricochets off the walls into frenetic drums, Boston rock outfit Vundabar has built a reputation for their high energy, entertaining shows and earned nods from the likes of Pitchfork, Stereogum and Noisey (who called their latest single Acetone a "baptism in fire"). Vundabar has a knack for creating sonic moments that are so catchy that you'd wish they'd go on longer. With two great full lengths under their belts and another on the way, the "sludgy jangly jolly fellows" are a can't-miss act at SXSW 2018.
RIYL: Cloud Nothings, Oh Sees
Vundabar – photo by Rider Doolittle
Anna Wise (Brooklyn, NY)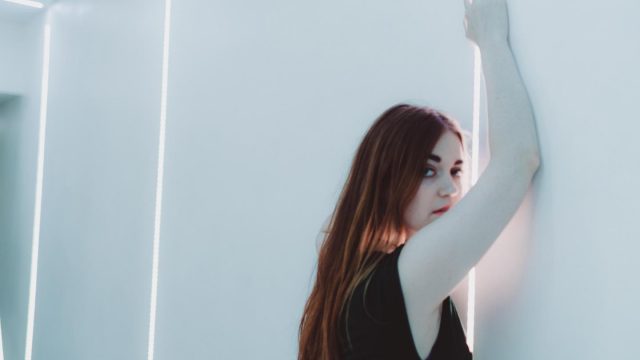 Brooklyn's classically-trained singer Anna Wise creates modern pop music with a message as a solo artist and as a member of Sonnymoon and Built To Fade. Wise won a Grammy for "These Walls", one of her 11 collaborations with Kendrick Lamar since 2015, and has gone on to release 2 solo LPs. On the 2017 LP The Feminine: Act II, Wise balances infectious electronic pop hooks with important social commentary.
Anna Wise – Photo by Emari Traffie
Week of November 6
Rocky Banks (Houston, TX)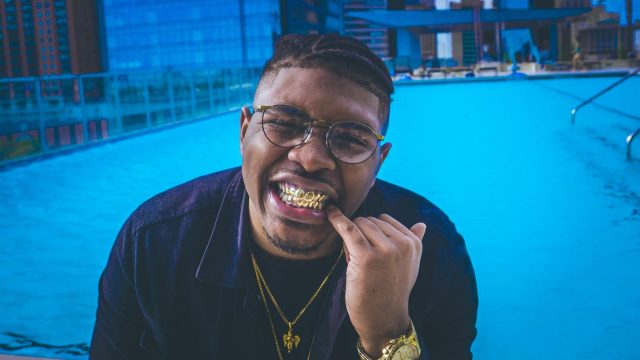 After a brush with death, Houston rapper Rocky Banks refocused his energy from the party lifestyle to around the clock music-making, and then released the 2015 mixtape In Other News, I Don't Do Drugs Anymore. Two years later, he's released his debut LP Trust In Banko. The album captures his artistic voice – balancing optimism with realism reflective of his past.
RIYL: Cousin Stizz, Kendrick Lamar
Rocky Banks – "Don't Talk Nice To Me Now"
Beating Heart (London UK-ENGLAND)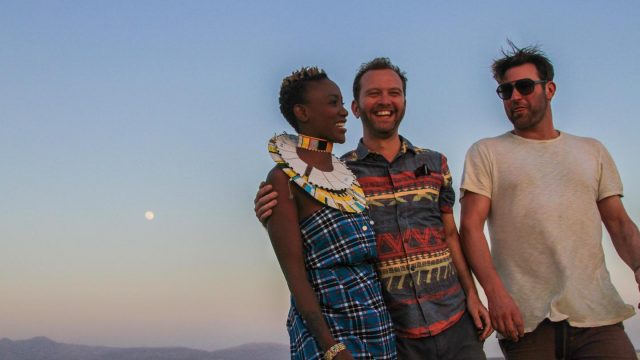 The Beating Heart project officially began in 2016, but the music and traditions the collective of artists and producers are bringing to light are much older. Born in the heart of Sub-Saharan Africa, and with privileged access to the Hugh Tracey Archive at the International Library of African Music, Beating Heart brings together the old and the new by remixing and re-imagining field recordings dating from the 1920s to the 1970s. Working on releases on a country by country basis, the Beating Heart project goes beyond simply celebrating these 16 countries by using the proceeds to benefit the communities where the music originally came from.
Beating Heart Live is fronted by Lulu James (Tanzania/ UK) on vocals and dance, singing in Swahili and English, channeling her Maasai heritage into a performance of visceral power. Project founders Chris Pedley and Olly Wood provide the unique visual and musical mix, blending a fusion of ancient tribal rhythms and contemporary dance music that is sure to get the dance floor jumping at SXSW 2018.
RIYL:Auntie Flo, Emmanuel Jal
Beating Heart – Photo courtesy of the artist
Catholic Action (Glasgow UK-SCOTLAND)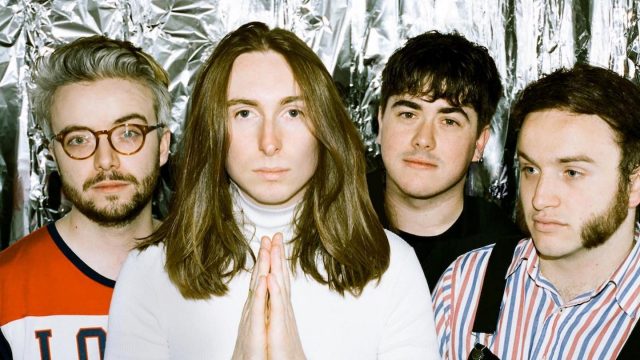 Scottish rockers Catholic Action formed in 2014 and developed their following through powerful live performances. The recent release of their debut LP In Memory Of on Modern Sky has given global audiences a chance to hear what fans in the UK have already—an up and coming band fusing anthemic glam-rock with a fuzzed-out DIY sensibility. Check out their set at SXSW 2018.
RIYL: Kaiser Chiefs, Franz Ferdinand
Catholic Action – Photo by Gemma Dagger
Crumb (Brooklyn NY)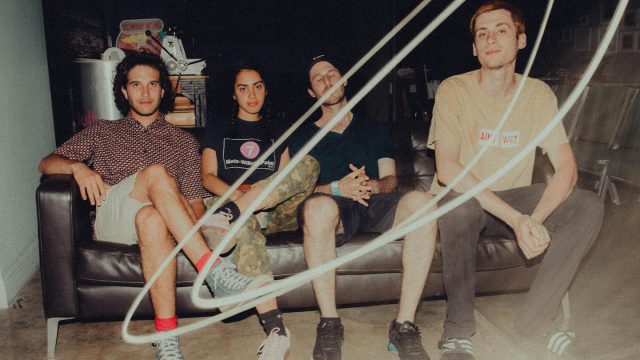 What began as a collaborative project between guitarist and vocalist Lila Ramani and a few of her friends exploring songs she had written in college became Crumb, a Brooklyn-based psych band. Comprised of Jess Brotter, Jonathan Gilad, Brian Aronow and fronted by Ramani, Crumb blends soulful instrumentation with delicate psychedelic sounds in a way that fans of both Broadcast and BADBADNOTGOOD will appreciate. Having released a critically well-received EP earlier this year, Crumb is sure to make a splash at SXSW 2018.
Crumb – Photo by Alberto R. Santos
Week of October 30
Blood Wine or Honey (Hong Kong, China)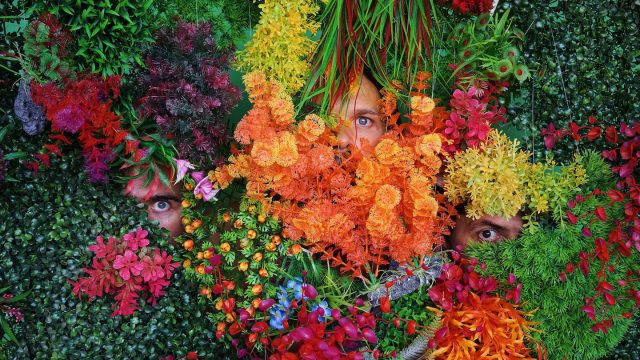 Blood Wine Or Honey compose tripped-out afrobeat jams, and in spite of claiming to have formed in Hong Kong, are probably from outer-space. Their debut release Anxious Party People features two free-form acid jazz songs with accompanying remixes including a notable dance version of the title track by industrial-influenced disco band Factory Floor. Check out their second EP Loosefoot which is out today, and plan on catching a far-out performance from them at SXSW 2018.
RIYL: Ezra Collective, Moses Boyd
Blood Wine or Honey – "The Forest is Expecting You"
Blood Wine or Honey – Photo courtesy of the artist
David Ramirez (Austin TX)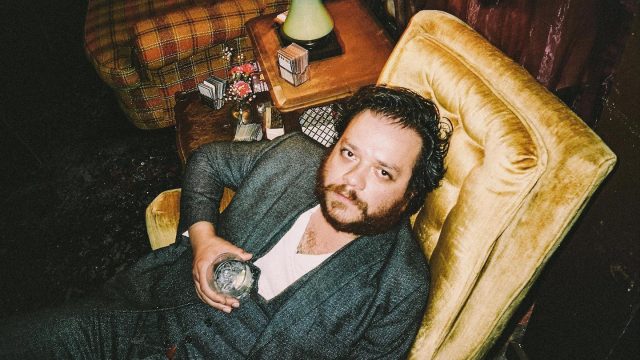 2017 marked a bit of a departure for Austin-based Singer-Songwriter David Ramirez. Working with producer Sam Kassirer for the first time, Ramirez recorded We're Not Going Anywhere, earning rave-reviews from No Depression, The Austin Chronicle, Uproxx and others. For the album, Ramirez expanded not only instrumentation, layering 80s style synths and experimental guitar work over traditional Americana, but also the vision and scope of his songwriting. Known for his soulful, introspective lyrics, Ramirez laments the state of affairs in the U.S. and ponders how he fits in it in We're Not Going Anywhere. His performances will undoubtedly be one of many the highlights of SXSW 2018.
RIYL: The National, Sturgill Simpson
David Ramirez – "Watching From A Distance"
David Ramirez – Photo by Stefanie Vinsel
Forever (Montreal, Canada)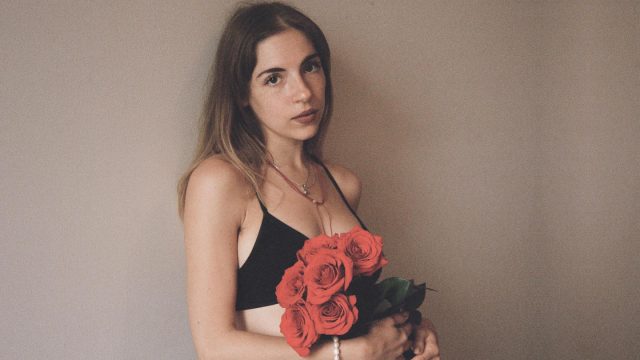 Canadian electronic pop act Forever strips away the elements of modern dance-pop to reveal introspective music better suited for home listening than nightclubbing. Her self-titled debut EP, co-produced with underground dance music producer Project Pablo, has received glowing reviews, and left fans eagerly anticipating a full-length release. Check out a live performance from Forever at SXSW 2018.
RIYL: Marie Davidson, Jessie Ware
Forever – Photo by Michael Brock
Baywaves (Madrid, Spain)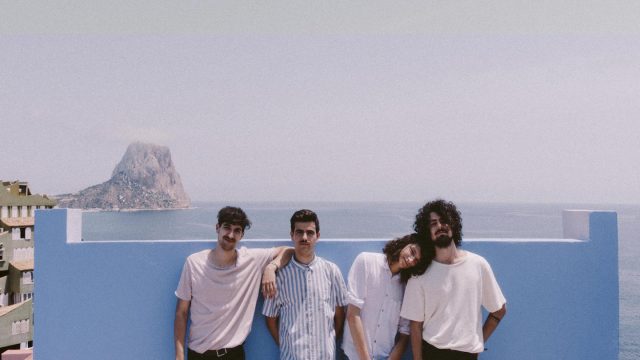 Madrid's Baywaves make music that has been described as "hypnopop." Think summery indie-pop with a psychedelic edge and an occasional flare of tropicalia. With a 2016 EP and an excellent pair of singles released this year, Baywaves have begun work on their first album. Catch them at SXSW 2018.
RIYL: Real Estate, Beach Fossils
Baywaves – Photo by Daniel Treviño
Blackberries (Solingen, Germany)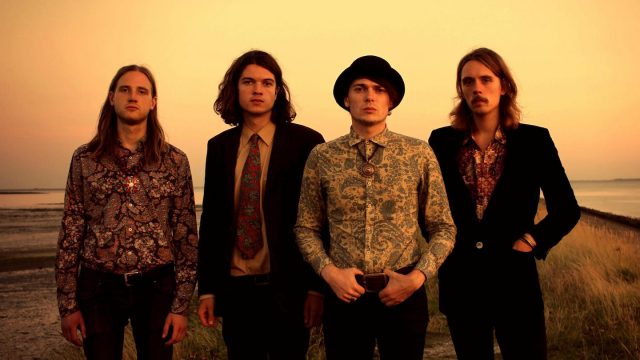 Up-and-coming Krautrock band, Blackberries, melds elements of different rock traditions into a unique psychedelic style. With such a diverse range to their music, the band crafts albums with something for everyone – whether it's percussive high-energy songs, or more subdued and folky numbers. If you are digging their sound, make sure to check their performance out at SXSW 2018.
Blackberries – Photo by Jens Vetter
Week of October 23
Say Sue Me (Busan, South Korea)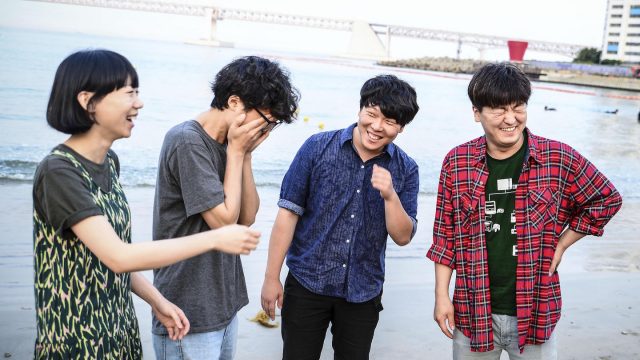 South Korean surf-rockers Say Sue Me are traveling to Austin to showcase at SXSW 2018 for the first time. Their mellow indie rock, reminiscent of 90's bands like Pavement, has already garnered attention in the UK after being included in a BBC 6Music Spotify playlist. Check out their self-titled debut album, released by Damnably, and keep an eye out for new releases in the pipeline.
RIYL: Japanese Breakfast, Pavement
Say Sue Me – "Good For Some Reason"
Say Sue Me – Photo courtesy of the artist
Cut Worms (Brooklyn NY)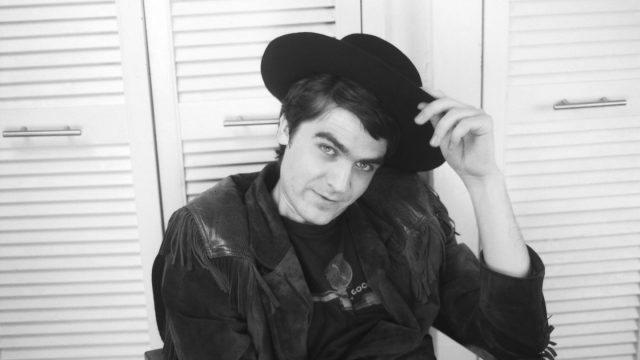 Following the example of an industrious roommate, NYC-based singer-songwriter Max Clarke decided to dedicate his free-time after work writing songs. While his roommate managed to churn out a song a day, Clarke worked at a more reasonable pace of two songs a month. The result is Cut Worms' debut EP Alien Sunset, a leisurely collection of lo-fi, throwback tunes that are equal parts Harry Nilsson and Everly Brothers. As Cut Worms, Clarke has built a reputation as an idiosyncratic performer and earned spots opening for the likes of Wolf Parade, Luna, and Steve Gunn. He'll be on tour with Nick Lowe and the 2017 Grulke Prize Winning band The Lemon Twigs before swinging through Austin for SXSW 2018.
RIYL: Jake Bugg, Shakey Graves
Cut Worms – "Like Going Down Sideways"
Cut Worms – Photo by Caroline Gohlke
Raz Simone (Seattle WA)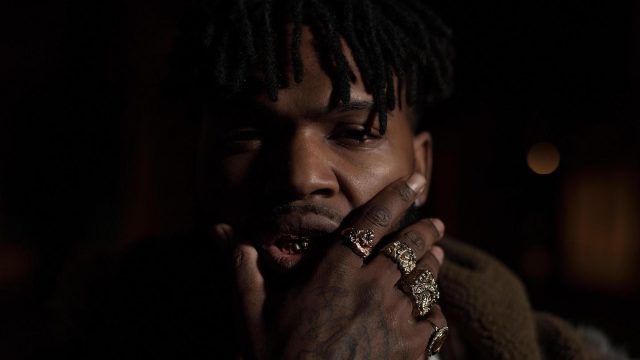 Seattle-based rapper Raz Simone has self-released an impressive catalogue of singles and mixtapes in the past 4 years. His recent mixtape, Trap Spirituals, sums up the evolution of his sound well – juxtaposing rapid-fire 808 beats and street-wise verses with soulful vocals, orchestral instrumentation, and church-sized reverbs. Save time in your schedule for his performance at SXSW 2018.
RIYL: Pell, Aminé
Raz Simone – Photo courtesy of the artist
Hatchie (Brisbane, Australia)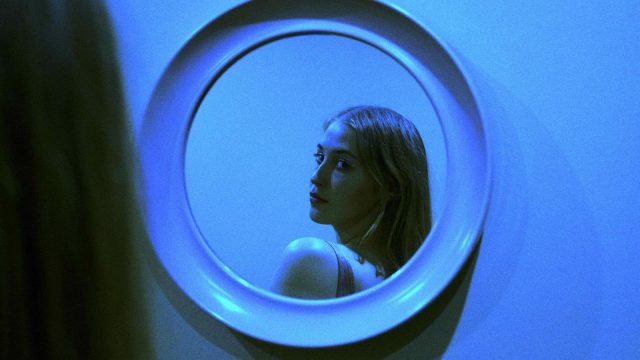 Australia-based Hatchie (a.k.a Harriette Pilbeam) made waves this summer with the release of her debut single "Try." A veteran of the Brisbane music scene, Hatchie earned nods for the first time as a solo artist from NPR Music, Noisey and others for her effortless blending of shoegaze and pop. "Try" has been streamed hundreds of thousands of times and earned spots on Spotify's Viral Chart, Top 40s and Best Of playlists. The single marks the first of what is sure to be many riveting releases. We can't wait to see what she brings to SXSW 2018.
RIYL: Cocteau Twins, Sky Ferreira
Hatchie – Photo by Joe Agius
Peach Pit (Vancouver, Canada)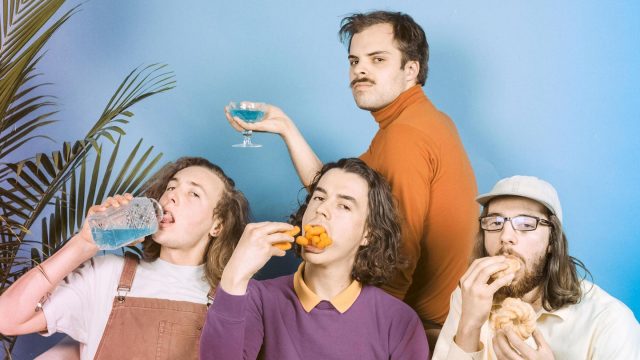 Canadian indie pop band Peach Pit will be performing at SXSW 2018. They have steadily gained a following since forming in 2016, and were selling out shows prior to the release of their debut album on September 15, 2017 with the help of one of their songs going viral on YouTube. Their mix of understated vocals, smooth rock melodies, and cheeky music videos has fans eagerly awaiting more from the band.
RIYL: No Vacation, Mac Demarco
Peach Pit – Photo by Lester Lyons-Hookham
Week of October 16
RVG (Melbourne, Australia)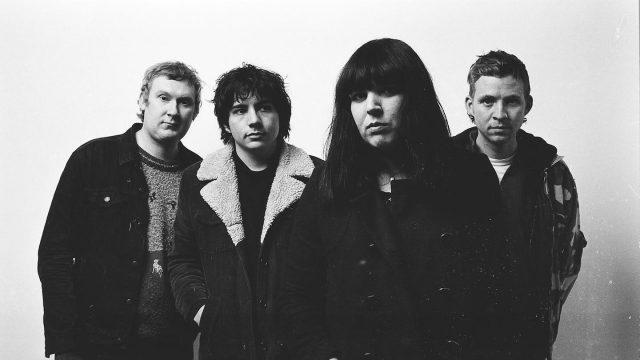 Add a performance by Australian band RVG to your SXSW 2018 to-do list. The post-punk outfit has released their debut album A Quality of Mercy to larger audiences today, October 20. Their music contains reference points to legendary bands like Television and The Smiths while sounding contemporary and original, which makes for a timeless listening experience.
RIYL: Total Control, Joy Division
RVG – Photo by Ian Laidlaw
Ganges (Madrid, Spain)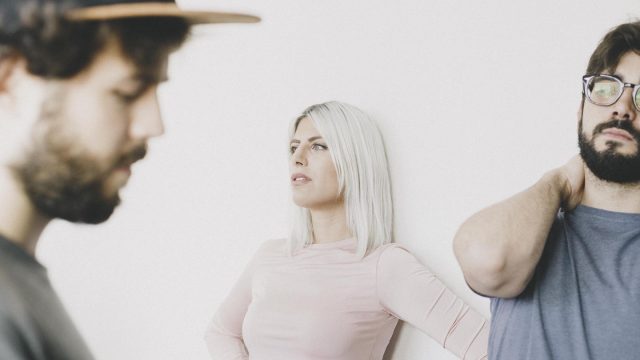 Madrid's GANGES craft serene pop music with a minimalist approach. While we are still awaiting their debut LP, the singles the band has released highlight a mix of twee instrumentals and streamlined electronic soundscapes that provide the backdrop for emotive vocals. Check out their newest music video for "400 Millas Norte".
RIYL: The xx, Lana Del Ray
GANGES – Photo by Juanjo Marbai
Ace Tee (Hamburg, Germany)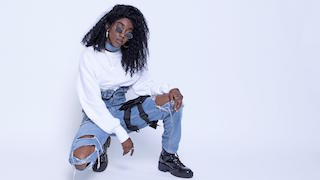 If you get nostalgic for 90's R&B, make room in your SXSW 2018 agenda to catch an Ace Tee performance. The German artist has made waves with her viral hit "Bist du down?" off of her debut EP Tee Time. Fusing retro R&B beats, G-funk synth leads, and optimistic hip-hop vocals, "Bist du down?" is a great addition to your house party playlist.
RIYL: SZA, Kehlani
Ace Tee – Photo by Yannick Plume
Sun Seeker (Nashville TN)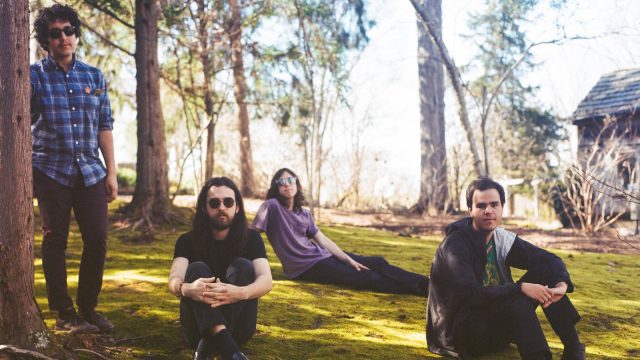 Nashville's Sun Seeker are having a great year so far, having successfully released their first EP, titled Biddeford, on Third Man Records. They have a busy touring schedule running all the way into February 2018 and their easy-going indie folk is garnering them new fans and press. Check out their music video for "Won't Keep Me Up At Night" below and make plans to watch them perform at the 2018 SXSW Music Festival in March.
RIYL: Wilco, M. Ward
Sun Seeker – "Won't Keep Me Up At Night"
Sun Seeker – Photo by Angelina Castillo
No Vacation (San Francisco, CA)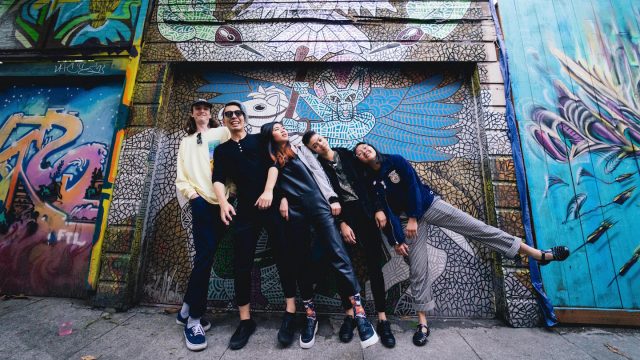 Dreamy surf-pop band No Vacation will be performing at SXSW for the first time in March. The band has amassed a healthy following in the past two years on the back of mixtape and single releases. After a year-long hiatus spent working on new material and planning for a move to Brooklyn, the band has reunited and will be releasing a new EP titled Intermission in November of this year.
RIYL: Gurr, Chastity Belt
No Vacation – Photo by Erik Saevi