Keynote Lee Daniels and Second Round of Featured Speakers Announced for SXSW Conference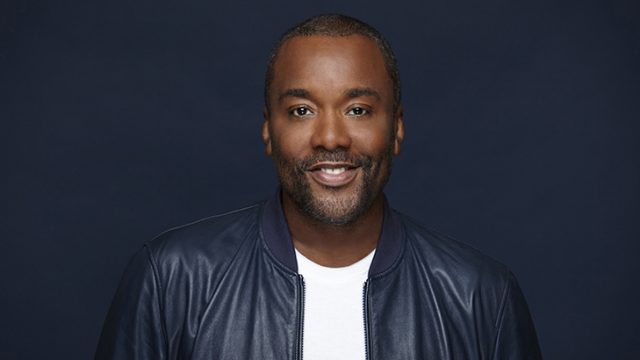 Following our first announcement of the season featuring Keynotes Jennifer Doudna, Jill Soloway, and select speakers, we are thrilled to reveal Academy Award-nominated Director Lee Daniels as Film Keynote, the second round of Featured Speakers, and first Featured Session.
The SXSW Conference will include 13 total Keynote speakers announced throughout the season, along with a plethora of Featured Speakers. New for 2017, SXSW is expanding badge access for all registrants. Attendees will still receive primary entry to programming associated with their badge type, but can now enjoy secondary access to most other SXSW events, including Keynotes and Featured Speaker sessions.
The following Featured Speakers represent a blend of Interactive, Film, and Music affiliated Conference Tracks. Browse our 24 tracks to discover more about our 2017 programming, and learn about the track designations listed next to each speaker's name. Explore our list of newly announced speakers and their bios below.
2017 Keynote
Keynote presentations spotlight some of the industry's most inspired thinkers and diverse visionaries.
Lee Daniels (Film) - Daniels is a widely recognized director, writer, producer, and philanthropist in both the film and television space. He is perhaps best known for the 2013 critically acclaimed box office smash The Butler, in addition to Precious: Based on the Novel by Sapphire, which was nominated for six Academy Awards including "Best Motion Picture of the Year" and "Best Achievement in Directing." The film also made history as Daniels became the first African-American to be nominated for the DGA's Outstanding Directorial Achievement in Feature Film Award.
Daniels' other feature directing credits include his 2005 directorial debut Shadowboxer and the 2012 thriller The Paperboy, in addition to producing Monster's Ball, for which Halle Berry won an Oscar. In 2015, Daniels expanded his influence into the world of television by co-creating the Fox network's mega hit series Empire, for which he wrote and directed the pilot and additional episodes and continues to serve as producer for the show. He is currently in development on his latest series, STAR, set to premiere on Fox in early 2017.
"We are particularly excited to announce Lee Daniels as Film Keynote, for his unparalleled talent, passion, continued experimentation, and career evolution. He's been the driving force behind so much extraordinary work in a number of ways. His creative leaps and risk-taking are exactly what we love to celebrate at SXSW." – Janet Pierson, Head of Film
2017 Featured Sessions
Among the first Featured Sessions announced, this high-profile session will spotlight key people and trends germane to the SXSW community.
"Product Mavericks: Top Tips From Women Who Build" (Development & Code Track) – From leading video on Facebook to the CTO for the first woman presidential candidate, there's no question that there are a group of female leaders taking over in the space of product development and they've without a doubt made it to the top. Hear from the women who are defying the numbers, building the products we're all using each and every day, and are both figuratively and physically shaping our future. Speakers include Fidji Simo (Facebook), Tali Rapaport (Lyft), Stephanie Hannon (Hillary for America), and Merci Grace (Slack).
2017 Featured Speakers
Featured Speaker sessions cut a wide swath across the tech, film, music, television, business, sports, and journalism fields, reflecting the cross-collaboration SXSW is known for: multi-hyphenate luminaries and emerging talent working across industries and platforms.
Cheryl Boone Isaacs (Entertainment Influencers Track) – Fourth term president of the Academy of Motion Picture Arts and Sciences, Isaacs has represented the Public Relations Branch as a governor for 24 years. She produced the Academy's 2012 4th Annual Governors Awards.
Kate Crawford (Intelligent Future Track) – Leading researcher, academic, and author who works on the social implications of data, machine learning, and AI. In 2016, she co-chaired the White House symposium AI Now, and wrote about AI and discrimination in The New York Times.
Bill Ford & Doug Newcomb (Intelligent Future Track) – As Executive Chairman of Ford Motor Company, William Clay Ford Jr. is leading the company that put the world on wheels into the 21st century. He joined the Board of Directors in 1988 and has been its chairman since January 1999. In August, Ford Motor Company announced plans to mass produce a line of self-driving vehicles by 2021. Ford will be in conversation with C3 Group President and Co-founder Doug Newcomb, a respected journalist who has covered automotive technology for nearly three decades (Forbes, Wired, Popular Mechanics, Automotive, etc. ) and is a leading authority on connected car and mobility.
Parag Khanna (Intelligent Future Track) – Leading global strategist, world traveler, and best-selling author (Connectography: Mapping the Future of Global Civilization). He is a Senior Research Fellow in the Centre on Asia and Globalisation at the Lee Kuan Yew School of Public Policy at the National University of Singapore.
Kimbal Musk (Food Track) – Musk is on the boards of Chipotle, Tesla Motors, and SpaceX. His personal mission is to strengthen communities through food. Musk is a cofounder of The Kitchen, a growing family of restaurants that sources directly from local farmers.
Peggy Orenstein (Social Impact Track) – Author of The New York Times best-sellers Girls & Sex, Cinderella Ate My Daughter, and Waiting for Daisy among others. She has written for dozens of prestigious magazines and newspapers, with her articles anthologies many times.
Randall Poster (Making Film & Episodics Track) – Renowned music supervisor, perhaps best known for his long-term collaboration with director Wes Anderson, as well as directors including Harmony Korine, Todd Haynes, Richard Linklater, Todd Phillips, Martin Scorsese, and Sam Mendes.
Vivek Ranadivé (Sports Track) – Entrepreneur, technology visionary, The New York Times best-selling author (The Two-Second Advantage: How We Succeed by Anticipating the Future--Just Enough) and philanthropist, Ranadivé is recognized for his outside-the-box thinking. He is the owner and chairman of the NBA's Sacramento Kings.
Rachael Ray (Music Influencers Track) – Television host, best-selling author and Austin enthusiast, Rachael Ray, has hosted two annual Feedback food and music events in Austin during SXSW for the last 9 years which have played host to the likes of The Districts, J. Roddy Walston & The Business, Shovels & Rope, JEFF The Brotherhood, Blondie, Raekwon, and over 150 others.
Join Us March 10-19, 2017
Experience these fantastic speakers, sessions, and discover what's next at SXSW 2017. Register before end of day on Friday, September 9 for the biggest savings of the season and book your hotel to get the best available housing rates and selections.
This year's event includes expanded access for all badge types – take the Tracks Quiz to select conference programming tracks and festivals that most interest you to discover what badge fits your needs. For more information, review the badge comparison chart and check out our badge types video specifying the changes.
And we've only just begun – many more speakers will be announced the week of October 17, so stay tuned to SXSW News, follow us on Twitter, and sign up for event updates. Watch our Spotlight on SXSW 2017 video for a peek at what's to come next March!
All speakers subject to change.
2017 SXSW Keynote Lee Daniels – Top photo by Joseph Viles/FOX. Teaser photo by Chuck Hodes/FOX.
---
Related News: