Your Checklist for the 2019 SXSW Interactive Festival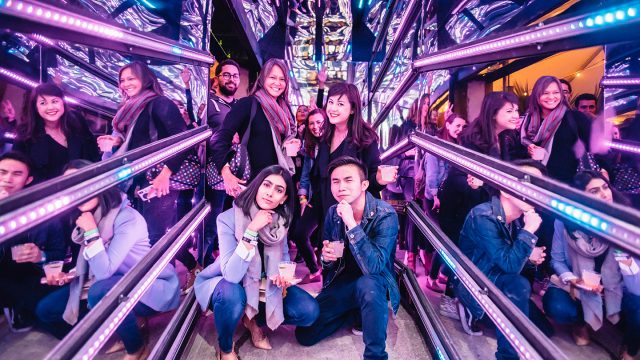 The 2019 SXSW Interactive Festival is only a few days away! From March 8-12, Austin will be transformed by industry parties, pitch competitions, awards, and abundant networking opportunities concurrent to the SXSW Conference. Thankfully, we've created a go-to guide for navigating the festival, finding sessions you'll love, and walking away from the event inspired by the future of emerging technology.
Before You Leave Home
Before your SXSW 2019 adventure starts be sure to download the SXSW GO App and activate your account. You can try chatting with Abby, the official SXSW Chatbot to get schedule recommendations and discover new music, films, and sessions on the app to add directly to your schedule.

To expedite the badge pickup process upload your photo to your SXSW Social account ahead of time!

Make sure you save yourself a spot! RSVP for Mentor Sessions, Round Tables, and Workshops to gain one-on-one coaching and guidance from industry experts while at SXSW.
Event Navigation Tips
During the event, lines can be tricky to navigate! Learn more about access and line procedures and our event navigation tools. This year we've made it easy for you to check the current status of a venue's remaining capacity. A Green-Yellow-Red system appears on SXSW GO, on the sxsw schedule, and on the large digital Event Status Boards around venues. Admission is subject to capacity.

If there's a session or event you are particularly excited about, request a SXXpress Pass. Jump to the head of the line with a SXXpress Pass! New for 2019, registrants with Platinum, Interactive, Film, and Music Badges are able to request priority access to individual Conference sessions and parties, Music Festival Showcases, Film Festival Screenings, and Comedy Festival Showcases.

If you're planning on catching a screening, please note that The Paramount Theatre and Stateside Theatre have a new bag size limit! Before you get in line for screenings at these historic landmarks make sure your bag will be allowed inside!
Building Your Schedule
See You Soon!
We're looking forward to seeing you at SXSW 2019!
If you still haven't purchased your badge for SXSW 2019, there's still time to join us! Register to attend and book your hotel to begin your SX adventure and help us write the next chapter of SXSW from March 8-17.