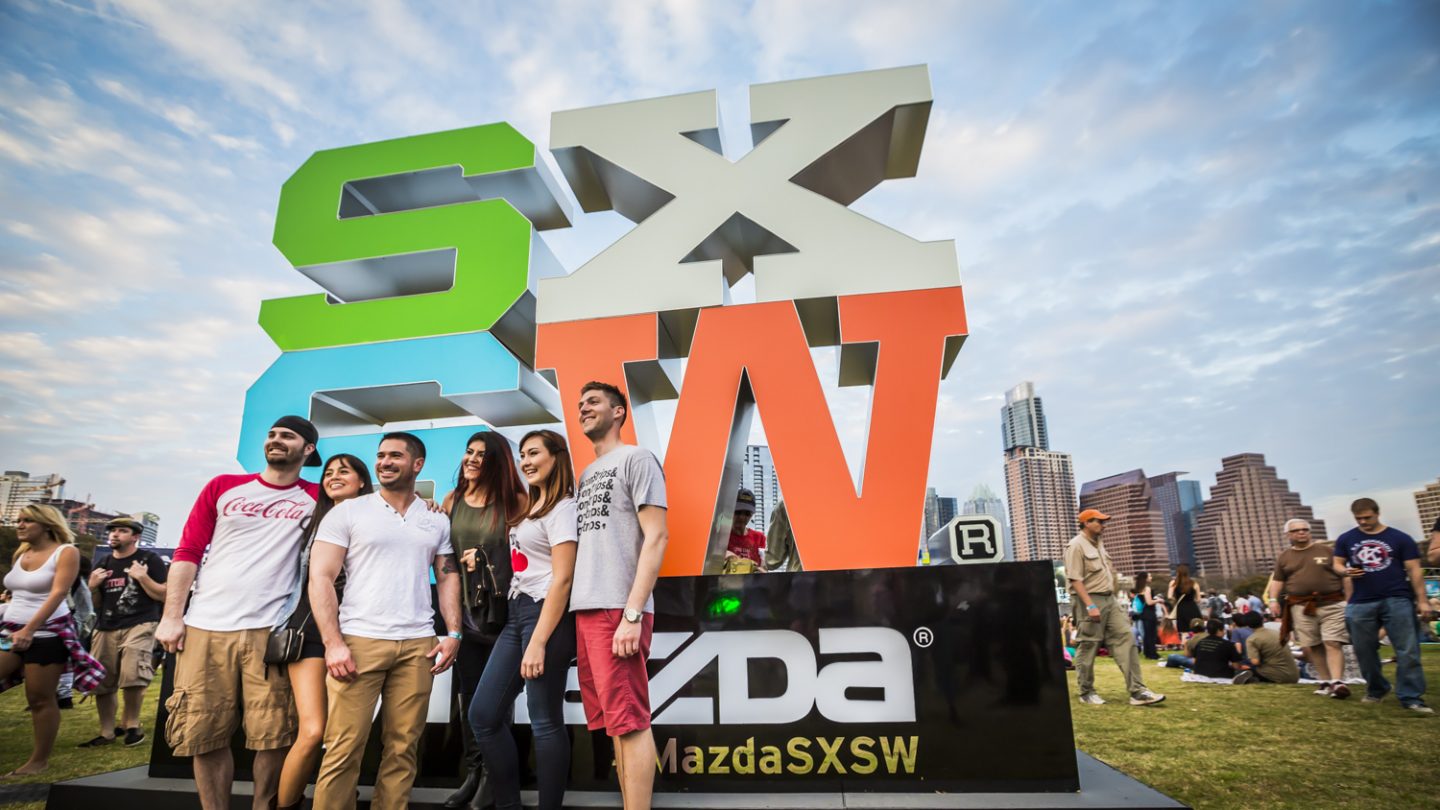 The 2017 SXSW Conference & Festivals is officially underway and we're so excited to finally welcome you to Austin. The next ten days will be a whirlwind of enlightening and inspiring sessions, film screenings, meet ups, showcases, exhibitions, early morning tacos, and ample opportunities for networking across the 2017 event.
Browse through the official SXSW Guidebook for the 2017 Schedule at a glance, learn more about our wayfinding system to enjoy your new expanded badge access options, browse venues and maps, take a look inside the SXSW Conference and Festivals programming, and much more.
Facebook Live Streaming Daily
Not in Austin with a case of FOMO? Each day of SXSW 2017, we'll be live streaming exclusive content from all around downtown Austin directly to your Facebook Feed. Tune is for daily conversations with SXSW Conference speakers from our Facebook Live Studio as well as red carpet coverage of SXSW Film Festival premieres, and live performances from SXSW Music Festival. Follow us on Facebook to catch all the action.
SXSW Helpful Resources
SXSW GO Mobile App
Download the SXSW GO app to sync your personalized online schedule with your mobile device. Make sure to enable push notifications to receive SXSW Recommends event suggestions based on your location as well as important updates. Use Abby, the SXSW Bot, our AI chatbot, to help you navigate through the event with ease within the mobile app and Facebook Messenger.
Digital Pocket Guides
For a quick digital breakdown of our programming, take a look through the Conference Pocket Guide, Film Festival Pocket Guide, Interactive Pocket Guide, and Comedy Pocket Guide.
Film Venue Status Boards
Get accurate line status information for every film screening at the SXSW Film Festival with the Venue Status Boards. We'll be continually updating the Venue Status Boards (VSB) in the SXSW GO app, online at vsb.sxsw.com, and on monitors at select venues throughout the event. Learn more about navigating the SXSW Film Festival screenings here.
SXXpress (South by Express)
SXXpress is a feature pass program for SXSW Platinum, Film, and Music registrants that allows enhanced access to Music and Film Festival programming. The SXXpress pickup point is open from March 9-18 from 9am–4pm in the Palazzo at the Austin Convention Center, near Exhibit Hall 1. Passes are made available on the day before the event, so badgeholders can collect their allocation for the current and following days in one visit. View the SXXpress page for more access details for each badge type.
Festival Shuttles
The SXSW Festival Shuttle is our free circulating shuttle that runs between the Austin Convention Center and most festival venues. This one-route system helps get you within walking distance of even the most remote festival venues. Track Festival Shuttles in real time here.
Connect with SXSW
Follow SXSW on Twitter, Facebook, and Instagram for the most up-to-date coverage and announcements.
Lace up your comfy shoes and grab an umbrella (or sink into your couch with some popcorn if you're joining us from afar), and get ready for 10 days of unexpected discoveries.
Happy SXSW-ing!
Photo by Aaron Rogosin
---
Related News: