Filmmaker In Focus Series: Crime
Our next three films in our Filmmaker In Focus Series tell tales of danger, consequence, and risk. In Ben Young's debut feature Hounds of Love, Vicki Maloney is randomly abducted from a suburban street by a disturbed couple and quickly realizes she must drive a wedge between them if she is to survive. Young is an award winning writer and director who began his career as a screen actor at the age of 12. He has since gone on to working in commercials, music videos, fashion, series television and short film. Hound of Love is currently playing in theaters.
In the documentary Mommy Dead and Dearest, Erin Lee Carr enlightens us about Dee Dee Blanchard and her ailing, wheelchair-bound daughter, Gypsy Rose and the mystery that surrounds their relationship. Carr is currently directing a third true crime story for HBO with producer Andrew Rossi as well as writing a book commissioned by Random House. Mommy Dead and Dearest is currently streaming on HBO.
Small Crimes follows a disgraced former cop, fresh off a six-year prison sentence for attempted murder, who returns home looking for redemption but winds up trapped in the mess he left behind. Evan Katz's directorial debut Cheap Thrills premiered at SXSW in 2013 where it won the Midnighter Audience award. Small Crimes is currently streaming on Netflix.
Hounds of Love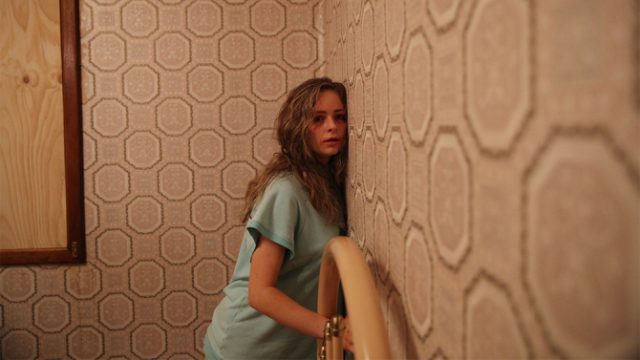 Q: Tell us a little about your film?
A: Hounds of Love is a psychological thriller exploring themes of control and codependence between a teenaged girl and a couple in their thirties who abduct her. It was shot in 20 days entirely on location in Western Australia over a period where the daily temperature was up to 107F.
Q: What motivated you to tell this story?
A: My mother is a crime fiction writer and often gave me books on true crime she'd read for her own research. One of these was about women who commit murder and I found it fascinating how their motivations were very different from why men tend to kill. This was something I hadn't seen explored on screen much, certainly never in Australia, so it got me thinking about how I could do it. In further research I discovered the very real and unfortunate phenomenon of couples who kill together. This to me was a concept I felt provide the footings for an interesting and disturbing character driven, psychological thriller that could be executed for a low budget. As a director who's interest is primarily in character and performance this seemed like the perfect idea for me to develop.
Q: Tell us a random fact?
A: I'm an Australian who grew up on a sheep farm about an hour away from where our film is set. I began my career as an actor at 12 then moved onto direct commercials, kids television, short film and music videos. While at film school I worked as a clown at kids birthday parties.
Mommy Dead and Dearest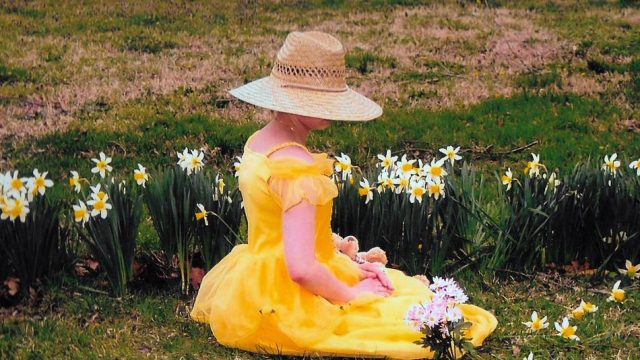 Q: Tell us a little about your film?
A: Things are not always as they appear, especially in the case of Dee Dee and Gypsy Rose Blanchard. Child abuse, mental illness, and forbidden love converge in this mystery involving a mother and daughter who were thought to be living a fairy tale life that turned out to be a living nightmare.
Q: What motivated you to tell this story?
A: I could not believe that this actually happened.
Q: Tell us a random fact?
A: Well, I won the award for "Little Miss Irish Princess" in Hopkins, Minnesota in 1994 for doing a jig in front of city hall. Don't worry, it was more of a Fargo thing than a Toddlers and Tiara moment. Now, I am obsessed with crime and the internet and I lucky enough for that to be my job.
Small Crimes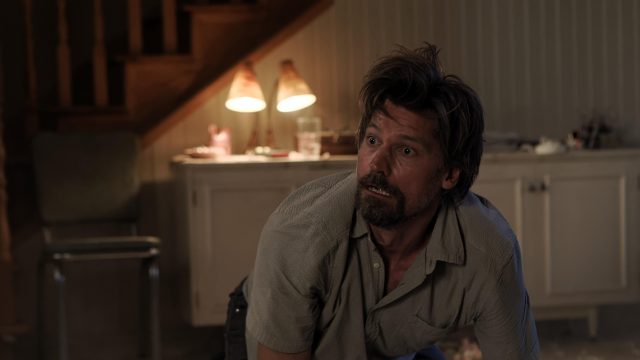 Q: Tell us a little about your film?
A: It's a gonzo riff on the classic "Man Out of Prison" and "Search for Redemption" subgenres.
Q: What motivated you to tell this story?
A: To some degree my interest in seeing how far I could get an audience to follow somebody who is so obviously the wrong character to root for - also a chance to comment a bit on the political and social climate in our country these days. For some reason, the truth seems to hold less and less value to us as a culture, and I'm fascinated/horrified by what that says about us. I think the "hero" of Small Crimes (played beautifully by Nikolaj Coster-Waldau) is sort of a weird amalgamation of current politicians, and people that I know personally. There's probably even a little bit of me in there.
Q: Tell us a random fact?
A: I have the attention span of a flea, but can tell you the name of the most obscure death rock album I listened only once way back in High School, if asked. I literally can't remember a five numeral code two seconds after I've been told, even with a gun to my head. Please don't test this. Also, I'm obsessed with food, hip hop, and anything pulpy, dark, and funny.
Explore More Content From SXSW 2017
Get inspired by a multitude of diverse visionaries at SXSW – browse more 2017 Keynotes, Featured Sessions, Red Carpets, and Q&A's on our YouTube Channel.
Follow us on Facebook, Twitter, Instagram, and SXSW News for the latest SXSW coverage, recaps, late-breaking announcements, and updates.