SXSW Film Community Screenings: Open to the Public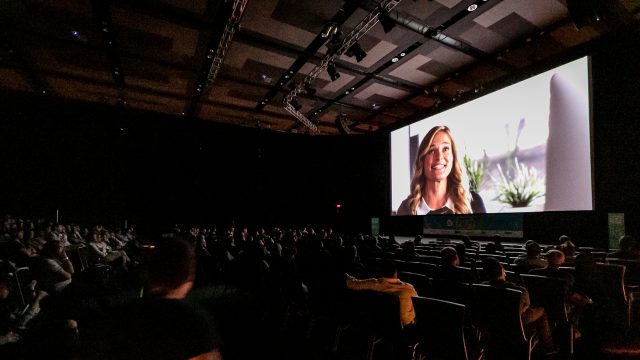 No badge? No problem. Enjoy SXSW Film with Community Screenings – free and open to the public! All community screenings take place at the Vimeo Theater located inside the Austin Convention Center and the Rollins Theater at the Long Center.
Film Community Screenings Schedule
2017 AFS ShortCase
Monday, March 13 8:30pm
at the Vimeo Theatre
AFS is excited to return to SXSW once again with our member showcase! ShortCase is a showcase of short films made by AFS MAKE members.
ACC Sneak Peeks
Monday, March 13
6:00pm
at the Vimeo Theatre
A showcase of short narratives and documentaries by students from the Austin Community College Radio-Television-Film Department. ACC-RTF cultivates media-makers through immersive programs in screen storytelling and creative digital production.
Austin School of Film Community Screening
Sunday, March 12
10:30am
at the Vimeo Theatre
Selected works from Austin School of Film's Digital Filmmaking, Animation, and Experimental Filmmaking courses. All work is created by local Austinites and highlighting their experience as filmmakers and artists through new exciting shorts.
Faces of Austin
Monday, March 13
3:00pm
at the Vimeo Theatre
Faces of Austin showcases short films by local filmmakers, reflecting the diverse faces, voices, and experiences of our city.
Rainforest Partnership's Films for the Forest
Sunday, March 12 4:30pm
at the Rollins Theatre at The Long Center
Films for the Forest is an annual international environmental short-film challenge created by Rainforest Partnership. The screening of 2017 winning films span five continents with global interpretations of this year's theme, "We the Forest."
UT Radio-Television-Film Student Showcase
Sunday, March 12
9:30pm
at the Vimeo Theatre
The University of Texas at Austin's Department of Radio-Television-Film showcases a rich diversity of recent student fiction and documentary films.
Youth Animation & M.A.F.I.A Screening & Competition
Tuesday, March 14
10:30am
at the Vimeo Theatre
Celebrating youth programs in partnership with the Austin School of Film during SXSW 2017! Work ranges from 8 - 18 year olds in historically underserved areas in Central Texas. All films created for youth by youth.
Experience 9 days, 13 screens, and 250+ Films
For nine days in March, creatives of all stripes gather for the acclaimed SXSW Film Program to celebrate raw innovation and emerging talent both behind and in front of the camera. Register today and explore the full 2017 lineup below.
---
Related News: