Jennifer M. Kroot – SXSW Film Festival Alumni Stories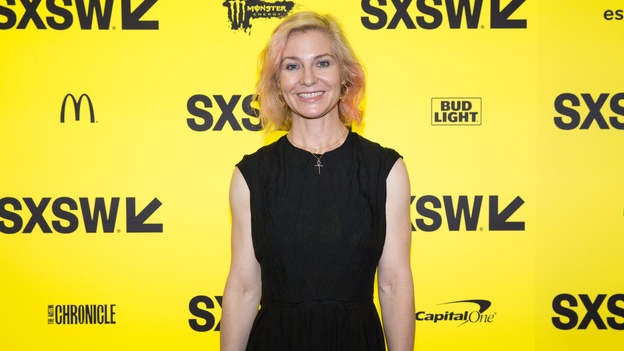 At SXSW 2018 we celebrated the 25th Edition of the SXSW Film Festival and had the pleasure of sharing stories, memories, and reflections from our distinguished alumni. We had a blast telling these tales and want to keep the party going!
Filmmaker Jennifer M. Kroot has world premiered two documentary features at SXSW – It Came From Kuchar (2009) about the zany, underground filmmaking twins, George and Mike Kuchar and The Untold Tales of Armistead Maupin (2017). The latter winning the 2017 Audience Award for Documentary Spotlight. The film examines the life and work of a conservative son of the Old South into a gay rights pioneer whose novels have inspired millions to claim their own truth.
Read Kroot's recollection of her first filmmaker experience at SXSW:
"In 2009, I premiered my first documentary, It Came From Kuchar. Since this was my first documentary, I was extremely nervous about showing the finished film to the subjects. Actually that's always nerve-racking! We screened the film at one of the the Alamo Drafthouse locations, which was absolutely perfect for the wacky and low budget sensibility of Kuchar, not to mention that the theater had a large B sci-fi style, alien spaceship hanging in the lobby, which was comforting since both Kuchars have had personal encounters with UFOs, and have expressed that through their filmmaking.
The screening was late afternoon on a Saturday, and this was the first time that I ever screened my work at a major film festival, so it was quite a thrill to see that it was sold out. The audience reacted exuberantly on the emotional rollercoaster ride of the film. George Kuchar was there to see it for the first time, but he wanted to sit alone in the back of the theater. I kept turning my head to try to see if I could see his reactions, but he was too far back. I was actually shaking at the end of the film, dying to know what George thought. He was not only my subject, but also my former teacher and mentor, so it felt extremely intense. I knew that there were a couple things in the film that were personal and maybe uncomfortable to George, and I obsessed in my mind about how he might take it.
When the credits ended and the lights went on, I jumped up and ran to meet George as he was coming towards me down the aisle. His face was shiny with tears. He was so moved by the film that he was sobbing, and thanked me profoundly. It felt amazing. The first thing that George said to the crowd was that the film was a good documentation of his former bad teeth. He explained that he had just had them fixed for the premiere. It was completely surreal to suddenly notice his big smile of perfect new teeth. This may have been the only time that I ever actually pinched myself to see if I was dreaming. After I assured myself that I was awake, I was so proud to be there with George. He was someone that I deeply admired. It was a beautiful moment in my life that I will treasure as long as I live. Sadly, George passed away in 2011. I am so thankful that I was able to make the film when I did, and so indebted to SXSW for this spectacular experience."
Jennifer M. Kroot - Photo by Jim Antich