Elizabeth Carroll Talks About Her Appreciation for Diana Kennedy – SXSW Filmmaker In Focus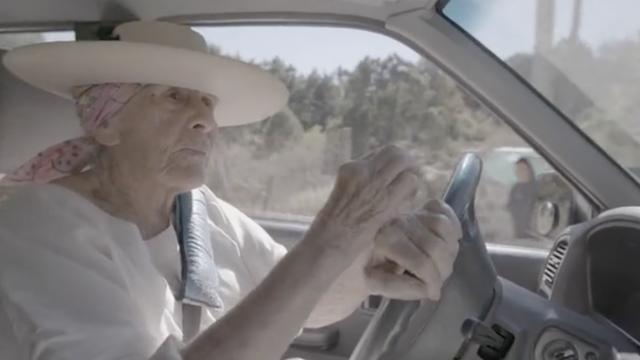 The 2019 SXSW Film Festival is almost upon us and we can't wait to have you here! Before you make your way down to Austin, TX, get to know films from our lineup a little bit better with our Filmmaker In Focus series. Dive into our Q&A with director Elizabeth Carroll as she tells us about her film Nothing Fancy: Diana Kennedy, which will World Premiere in Documentary Feature Competition.
In your own words, what does this film mean to you?
Elizabeth Carroll: I don't know how to answer this but to say I'm profoundly altered. Diana is Diana; she's one of a kind. I'm just glad her voice will be heard.
What motivated you to tell this story?
EC: Not enough people know who Diana Kennedy is, and she's way too special to fly under the radar. On top of mastering Mexican cuisine and leaving a negative carbon footprint, she wears leather pants and swears and jokes about sex at 95. She's irresistible.
What do you want the audience to take away?
EC: Our earth, our past, and our selves are worth preserving.
How did you find your subject?
EC: I was dying to interview Diana about a broader project on the historical role of women in Mexican cuisine. I knew she lived in the mountains of Michoacan and was famously difficult to locate. I had no idea how to even attempt to contact her. A few hours after scouring the internet for a lead with no luck, I went to BookPeople to find one of her books. When I pulled into the parking lot, I looked up at the marquee -- it said "Book Signing with Diana Kennedy Tomorrow". It's hard to say it was anything other than kismet.
What made you choose SXSW to showcase your film to the world?
EC: I'm from Austin, and met my subject in Austin -- it felt like the perfect place to debut the work.
Add Nothing Fancy: Diana Kennedy to your SXSW Schedule. Stay tuned as we share more interviews with our SXSW 2019 filmmakers!
Join Us For SXSW 2019
Register and book your hotel now to save! The Film Badge gets you primary access to all SXSW Film events including Film Keynotes and Featured Sessions, world premieres, round tables, workshops, parties, and more. Over the course of nine days, the SXSW Film Festival hosts over 450 screenings! Film registrants also have primary access to Convergence events, including the Comedy Festival and nine unique Conference tracks, as well as secondary access to most Interactive and Music events.
Nothing Fancy: Diana Kennedy - Photo by Elizabeth Carroll