Director Layton Blaylock's Documentary Community First, A Home for the Homeless – SXSW Filmmaker In Focus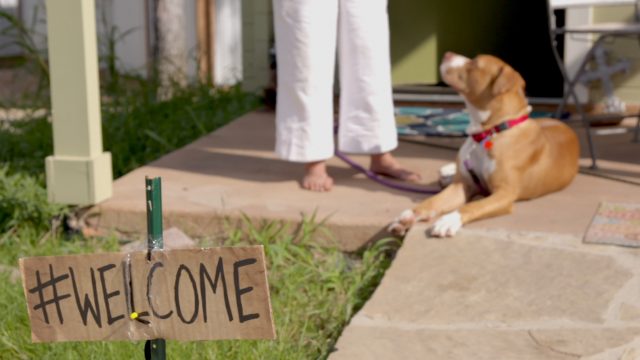 The 2019 SXSW Film Festival is almost upon us and we can't wait to have you here! Before you make your way down to Austin, TX, get to know films from our lineup a little bit better with our Filmmaker In Focus series. Dive into our Q&A with director Layton Blaylock, as he tells us about his film Community First, A Home for the Homeless, which will world premiere in the Documentary Spotlight.
In your own words, what does this film mean to you?
Layton Blaylock: Hopefully, it means that we'll be able to change the lives of our homeless brothers and sisters.
What motivated you to tell this story?
LB: When I learned how effectively Community First! Village was transforming the lives of homeless people, it was obvious to me that a documentary would be the best way to show the world how this truly unique concept could help our homeless brothers and sisters, and our communities. I felt absolutely compelled to tell this story.
What do you want the audience to take away?
LB: I certainly hope that it helps dispel some of the myths associated with homeless people, and I hope it inspires other communities to start something similar to Community First! Village in the their cities and towns.
How did you find your subject??
LB: I had been following its creation for several years and was thrilled it came to fruition.
What made you choose SXSW to showcase your film to the world?
LB: I'm from Austin, and the subject of my film is in Austin. It's perfect!
Add Community First, A Home for the Homeless to your SXSW Schedule. Stay tuned in the coming weeks as we share more interviews with our SXSW 2019 filmmakers!
Join Us For SXSW 2019
Register and book your hotel now to save! The Film Badge gets you primary access to all SXSW Film events including Film Keynotes and Featured Sessions, world premieres, round tables, workshops, parties, and more. Over the course of nine days, the SXSW Film Festival hosts over 450 screenings! Film registrants also have primary access to Convergence events, including the Comedy Festival and nine unique Conference tracks, as well as secondary access to most Interactive and Music events.
Follow us on Facebook, Twitter, Instagram, and SXSW News for the latest SXSW coverage.
See you in March!
Community First, A Home for the Homeless - Photo courtesy of film