SXSW Alumni Film Releases – May 2019
Discover some of the SXSW Film Festival alumni films and shows on release this month such as Long Shot, Good Omens, and Running With Beto. Check out the complete list below!
World Premiere, Narrative Feature, 2019
Olivia Wilde's directorial debut is a smart, savvy, and irresistible ode to female friendship, starring Kaitlyn Dever and Beanie Feldstein.
Special Event, Episodic, 2019
Neil Gaiman and Terry Pratchett's cult vision is finally realized onscreen with a killer cast including David Tennant and Michael Sheen.
Documentary Feature, 2019
Four insurgent women candidates, including Alexandria Ocasio-Cortez, anchor this glimpse behind the labyrinthine mechanisms of US politics.
Narrative Short, 2019
A young gay man grows increasingly entangled in the marriage of an older couple.
World Premiere, Narrative Feature, 2019
SXSW repeat offenders Charlize Theron and Seth Rogen star in this hilarious, subversive romcom.
Narrative Feature, 2018
Punk spirit and millennial hedonism collide in this spikey debut feature from Augustine Frizzell. A blast from start to finish, and keenly reflective of Weird American Life 2018.
World Premiere, Narrative Feature,2018
A young man with a violent past enters a mysterious clinic where the patients wildly transform their bodies and minds using genetic engineering.
World Premiere, Documentary Feature, 2019
A stunning portrait of life on the US/Mexico border, visually masterful and rich with detail.
World Premiere, Documentary Feature, 2019
Political upstart and presidential candidate Beto O'Rourke features in this nuanced documentary revealing the human side of the political process.
World Premiere, Documentary Feature, 2019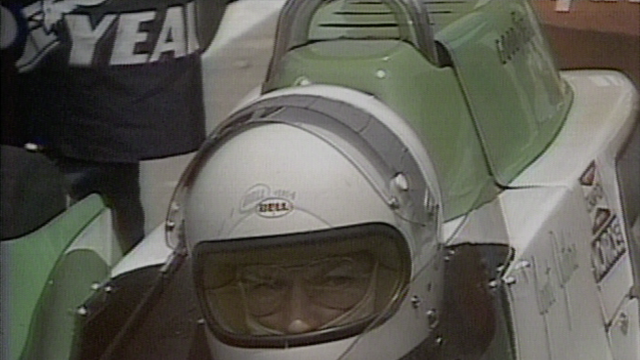 In the world of motorsports, the Indianapolis 500 has long been considered the only race. In May 1977, Janet Guthrie — the first woman to attempt Indy — earned herself a spot in the prestigious field of 33.
Dive into SXSW 2019 Photo Galleries from March 8-17 including sessions, screenings, showcases, and more. And as always, follow us on Facebook, Twitter, Instagram, and SXSW News to stay current with all things SXSW.