2021 SXSW Film Festival Lineup Announced: Features, Shorts, Episodics & More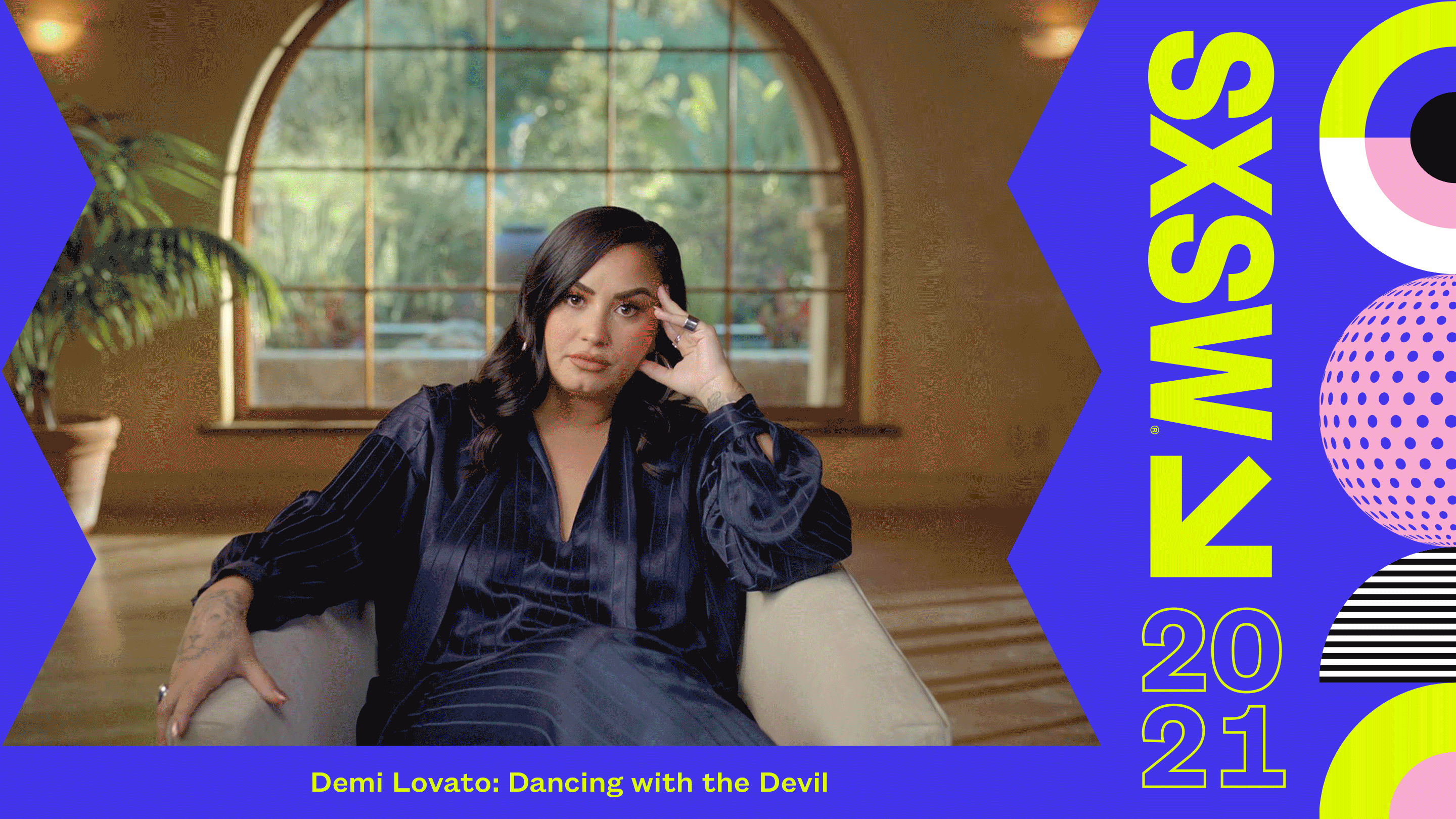 Announcing the 2021 SXSW Film Festival lineup for SXSW Online from March 16-20, 2021 including Opening Night Headliner Demi Lovato: Dancing with the Devil; Centerpiece film Tom Petty, Somewhere You Feel Free, and Closing Night film Alone Together.
Get ready for a unique digital screening experience of 75 features including 57 World Premieres, 3 International Premieres, 4 North American Premieres, 1 U.S. Premiere, 8 Texas Premieres, and 53 films from first-time filmmakers. Plus, 84 Short Films including Music Videos, 5 Episodic Premieres, 6 Episodic Pilots, 20 Virtual Cinema projects, 14 Title Design entries, and 30 Special Events.
"It's been a year unlike any we've experienced, first marked by the cancellation of SXSW 2020," said Janet Pierson, Director of Film. "We feel privileged to have been able to pivot to SXSW Online and present a fantastic treasure trove of programming, including a pared down and wonderful selection of films that we know will delight, entertain, and move our attendees. SXSW Online will bring attendees a multifaceted event that speaks to so many areas of creativity in one five-day experience that everyone can access on their laptops, phones, and TVs. While we won't have the wonderful in-person SXSW that we know and love, we can gather together to be inspired by the work."
SXSW Online will take place across several platforms – web, mobile, and premium viewing from your TV – for a dynamic viewing experience. Seven films will launch every two hours from 10am-8pm CT with most of the films released March 16–18, starting with films with global access and no audience capacity limits. A film will remain available on-demand until it hits its audience capacity or the event ends. Those without a capacity limit will be available for the duration of the event. While SXSW is a global event, certain films will be restricted to access in the United States due to rights and/or filmmaker or distributor discretion.
In addition to on-demand Films, concurrent platform channels will be broadcasting Conference sessions, Comedy, Music showcases, and more. Stay tuned for the launch of the SXSW Online platforms and schedule later this month which will include more information on how to watch, network, and more.
Films in the SXSW 2021 lineup screen in the following categories: Headliners; Narrative Feature Competition; Documentary Feature Competition; Narrative Spotlight; Documentary Spotlight; Visions; Midnighters; Global; 24 Beats Per Second; Festival Favorites; and, new this year, 2020 Spotlight. The Episodic program consists of Episodic Premieres and the Episodic Pilot Competition. Special Events for 2021 consist of conversations, table readings, and other unique one-off events. Shorts screen as part of 10 curated sections and our Virtual Cinema programming will be available on the VRrOOm platform with selected work in VRChat. Explore the full lineup by screening section below.
Explore this season's acclaimed program below – consider it a popcorn pregame before the main event March 16-20, 2021.
2021 Film Festival Lineup
Headliners
Narrative Feature Competition
Documentary Feature Competition
Narrative Spotlight
Documentary Spotlight
Midnighters
Festival Favorites
Visions
24 Beats Per Second
Global
2020 Spotlight
Episodic Premieres
Episodic Pilot Competition
Special Events
Narrative Shorts Competition
Documentary Shorts Competition
Animated Shorts Competition
Midnight Shorts
Texas Shorts
Texas High School Shorts
Music Video Competition
Excellence in Title Design
Virtual Cinema
Register for SXSW Online 2021
From March 16-20, experience Conference sessions and Keynotes, music showcases, film screenings, world-class networking, online exhibitions, networking events, mentor sessions, professional development, and more, all in a digital setting. SXSW Comedy Festival content will be announced as we get closer to the March event.
Groups of 10 or more can save big with Group Registration rates. Currently enrolled students may also apply to purchase a SXSW Online Pass at a special discounted rate.
Stay in the SX know – subscribe to our email lists and read SXSW News for announcements, event updates, programming features, and more throughout the season.
Follow us on Twitter, LinkedIn, Instagram, and Facebook for the latest SX coverage.
Top: Demi Lovato: Dancing with the Devil (Opening Night Film); Tom Petty, Somewhere You Feel Free (Centerpiece Film); Alone Together (Closing Night Film); Best Summer Ever (2020 Spotlight); The Fallout (Narrative Feature Competition)