What to See at the 2017 SXSW Conference—Spotlight on Government & Health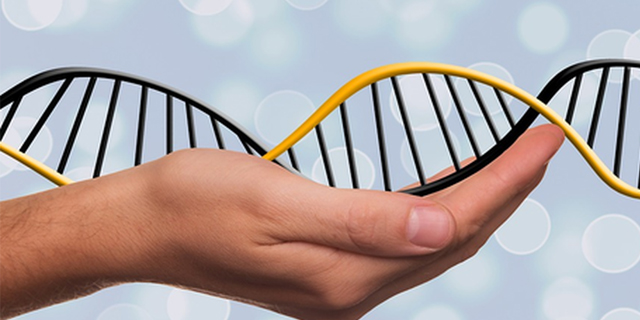 A little more than four weeks into the Trump presidency, all eyes are on The White House and Washington, DC. Questions abound about policy, privacy, the future of Obamacare, engagement, and the relationship between government and technology. At SXSW, we have thought-provoking sessions aimed at answering those questions.
Our Government track focuses on areas related to government policy on all levels as well as privacy issues on both the personal and corporate level while our Health track focuses on innovations that build and support the ecosystem of patients, providers, payers, policy makers, designers, entrepreneurs, and investors to improve outcomes in health and healthcare.
"As the programmer for the Health track, one of the fastest growing tracks at SXSW, reflecting our community's interest in health, I am excited for the wide selection of health topics this year, designed to attract and engage everyone attending the festival," said Dana Abramovitz.
Monica Sack, programmer for the Government track, followed Dana's comments by saying, "We live in a world where government affects us all in many aspects of our daily life. After a contentious election season, many are left feeling bewildered as to where and how to engage in the process, we hope to feature sessions that will help educate and inspire attendees to find an area they're passionate about. Understanding the impact of policy creation as well as the rights of citizens is the first step to gaining knowledge that hopefully leads to civic engagement."
Looking for Government and Health sessions to attend? Check these out:
Government Track Sessions
Inclusion and the Digital Neighborhood
March 11, 2017 | 11:00AM – 12:00PM
When it comes to the benefits of the surging tech revolution, America today resembles an urban neighborhood in the throes of gentrification, a welcoming neighborhood for the educated, tech-savvy and relatively affluent. But a neighborhood where the poor and less educated are being displaced.
Panelists will discuss how innovation can be paired with inclusion; current efforts to jumpstart the next generation of minority Technologists; and the tools available to help black and brown entrepreneurs succeed.
Weaving Together Tech, Fashion, and Congress
March 12, 2017 | 11:00AM – 12:00PM
The Internet of Things has connected everything from our watches to our shoes, generating data and improving lives. Smart fabrics, 3D printing, and microsensors are some of the technologies being used by designers today. As the tech and fashion worlds forge the future of wearable tech, when and where will Congress insert itself into the conversation? This panel looks at futuristic fashion and explores the policy issues involved.
Browse All Government Sessions
Health Track Sessions
Personalized Medicine: Trends, Challenges & Future
March 12, 2017 | 12:30PM – 1:30PM
As "one size fits all" care gives way to treatments based on the patient's genetic makeup, the possibilities—and potential pitfalls—are enormous. We will see seriously ill people clamor to have their genes edited by powerful, new technologies as more consumers order genome sequencing and biomarker tests to uncover looming health risks. Yet answers to key ethical questions lag about handling potentially devastating information—and paying for it. Our expert panel, including an ethicist, the founder of a pioneering gene editing firm and a direct-to-consumer testing company, discusses the challenges and future potential posed by this new age of personalized medicine.
The End of Disability? Neurotech's Future Frontier
March 12, 2017 | 3:30PM – 4:30PM
Nearly 50 million Americans live with a disability. For many, life frequently requires a constant struggle to complete even the most mundane tasks. The emerging discipline of neurotechnology, stimulating the brain electronically, is giving disabled Americans a new hope, healing conditions that just a few years ago were considered incurable. In this panel, moderated by one of the nation's leading science correspondents and himself a disabled American, pioneers in this rapidly developing field including a neurosurgeon whose implant enabled a quadriplegic to move his hands again, and a Paralympian & neuro-implant recipient, will discuss the progression and future of this next great frontier.
Photo courtesy of session, Personalized Medicine: Trends, Challenges & Future
---
Related News: