Announcing Faith-Based Sessions at SXSW 2018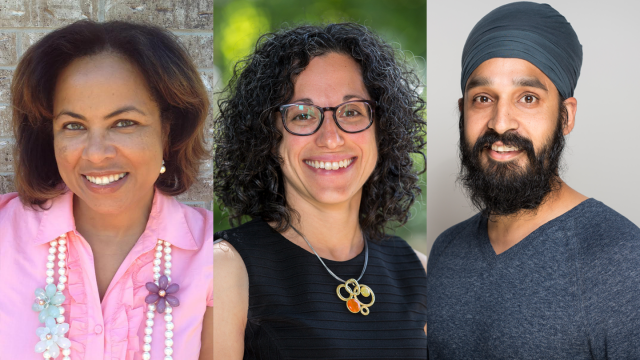 New for 2018, we have developed two full days of programming dedicated to faith and spirituality based topics. Taking place March 12-13, the Faith-Based Sessions highlight the intersection and impact of faith in culture, technology, and entertainment. These sessions explore inclusivity, diversity, and innovation within the realm of religion and spirituality.
The SXSW Conference includes 24 programming tracks divided amongst Interactive, Film, Music, and Convergence, presented in a variety of session formats. The Faith-Based Sessions series is part of Convergence programming within the Social Impact Track. SXSW Convergence programming features a range of topics that straddle the cultural and technological intersection at the heart of SXSW, and is open to all badge types.
Faith-Based Sessions Highlights
Faith in the Workplace
Senior Diversity Manager, Muna Hussaini and activist, Simran Jeet Singh explore the role of faith in the workplace and more importantly how to adjust to faith in the modern workplace in order to ensure all employees feel welcome and comfortable where they work.
Life Emerging in an Ancient Universe
This session features a NASA Scientist, and a theologian to discuss theological interpretations of life emerging in an ancient evolving universe and what this might mean for faith perspectives on these issues.
The Divine Feminist and Her Place in Modern Religion
Join this session to hear from three women examining the most pressing issues at the intersection of faith and gender. They will also explore the reframing of faith traditions to accommodate the modern feminist and the future of women in the church.
Browse All Faith Based Sessions
Join Us for SXSW 2018
Purchase your SXSW Badge and reserve your hotel today to experience these sessions along with 10 days of screenings, showcases, exhibitions, networking, and more this March 9-18 in Austin, TX. Take the Tracks Quiz to discover which badge will suit your needs.
Already have your badge? Learn how to upgrade to Platinum for primary access to all of SXSW and then begin building your 2018 SXSW Schedule.
Follow us on Facebook, Twitter, Instagram, and SXSW News for the latest SXSW coverage, announcements, and updates.
2018 SXSW Speakers (l-r) Simone Flowers – Photo courtesy of the speaker; Maital Friedman – Photo courtesy the speaker; Simran Jeet Singh – Photo courtesy of the speaker.