Diversifying Entrepreneurship & Startups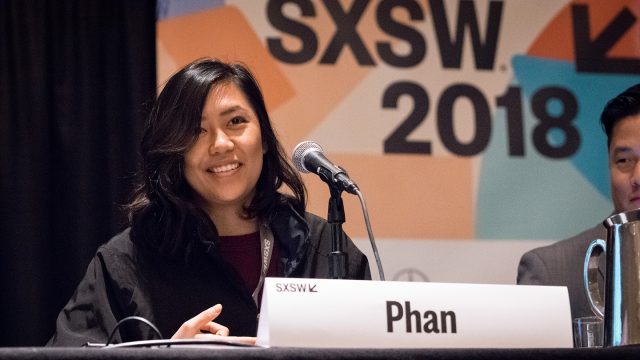 The name of the game is diversity, and some startups are achieving it better than others. Join founders and funders of all stages during the Entrepreneurship & Startups Track and share industry best practices.
As part of the SXSW Conference, take part in sessions covering other emerging companies and services across industries, establishing, and growing businesses, and strategic investment from March 8-12. These sessions we've pulled together share the benefits of diversifying across various groups in every organization from up and coming startups to established companies in order to maximize success and go beyond simply reaching a quota.
Entrepreneurship & Startups Session Highlights
Get Funded: Beating Bias in Early Stage Venture
Only 17% of venture-funded companies are run by women and 4% of those women are African American. Venture capital is not equitable - so what is causing the funding gap? Julie Hanna, Venture Partner at X: Alphabet's Moonshot Factory, Robin Hauser, Director and Producer at Finish Line Features LLC, and Mike Maples, Founding Partner of Floodgate, will discuss the, often times unseen, driving forces behind the gaps in diversity of funding, outline reasons funders should invest in minorities, and share strategies for founders to navigate biases and get funded.
Return on Inclusion: Generations of Women at Work
According to McKinsey & Co., companies are 56% more profitable when women held executive positions, yet Stanford found that 57% of women leave the workforce – why is this happening? In this session, Sara Bordo, Founder, Director, and Producer of Women Rising, Gay Gaddis, Founder and CEO of T3, Rachel Jamail, Site Lead at Facebook, and Sarah Moore, VP of Brand and Revenue Marketing at Spredfast, share different generational approaches to reconcile the two figures. This feminine-driven panel will share insights on how to empower women in the workplace, the importance of gender diversity, and how each generation can uniquely contribute to the solution.
Bee-Suite to C-Suite: The Making of Me and the Bees
Mikaila Ulmer's story proves that anyone can become a successful entrepreneur at any age. One of Austin's own, Ulmer was inspired to start Me & the Bees Lemonade by her love of bees when she was only four years old. At thirteen, she's received funding during an appearance on the TV show Shark Tank, became a U.S. National Park Service Ambassador, has been compared to Oprah and Michelle Obama by President Barack Obama, and was named one of the 30 most influential teens by TIME Magazine. In an interview with Mark Miller, Founder of The Legacy Lab and Chief Strategy Officer at Team One, Ulmer will discuss following her passion, overcoming a lawsuit, becoming a CEO, and positioning her brand for the future.
Beyond the Coast: The Middle Is Where It's At
Startups are being driven out of Silicon Valley and are going to the Heartland – which goes to show that companies don't have to start in any one place to be successful. Though there are still heavy hitters that remain, rising costs in San Francisco are drawing tech companies out of the bay and towards the economic booms elsewhere. David Brown, Founder and Co-CEO of Techstars, Scott Dorsey, Chairman of Indiana Sports Corp, Chris Heivly, VP of Innovation at Techstars, and Anna Hensel, Reporter at VentureBeat will provide insight into why San Francisco is no longer the startup capital of the world, why investors are taking notice and beginning to examine the Heartland's growing tech revolution, and most importantly, what impact this will have on startups and employment.
Cultivating Entrepreneurship in Challenging Places
As new technology enables startup ecosystems around the world, entrepreneurs in these communities are starting to plug themselves into global markets – leading a new generation of entrepreneurs to realize their competitive advantages in the global economy and are leveraging these advantages in new ways. The ideals of borderless and frictionless commerce are moving closer towards realities with new technology and processes, but how can we ensure that the new paradigm is mutually beneficial and prevent established ecosystems from using the same technologies to reinforce the dominance of North over South? Shahed Amanullah, Co-Founder and CTO of Affinis Labs, Richard Ambrose, Co-Founder of Pomona Impact, Leila Janah, Founder and CEO of Sama and Laxmi, and Kalsoom Lakhani, Founder and CEO of Invest2Innovate will draw from their experiences in fostering new ecosystems in Africa, the Middle East, South Asia, and Latin America to illuminate promising solutions to these challenges.
Check out other Entrepreneurship & Startups sessions as well as other Keynotes and Featured Speakers like Arlan Hamilton, Kimberly Bryant, and Kristopher B. Jones and Damon Wayans Jr.:
Browse More Entrepreneurship & Startups Sessions
Enjoy primary access to all Entrepreneurship & Startups sessions as well as other Conference sessions with a Platinum or Interactive Badge, and secondary access to most other events.
Attend SXSW 2019
Get your SXSW Badge and reserve your hotel today to attend SXSW 2019 and experience these Conference sessions along with 10 days of screenings, showcases, exhibitions, networking, and more this March 8-17 in Austin, TX.
Follow us on Facebook, Twitter, Instagram, and SXSW News to stay current with all things SXSW.
Featured Image by Kumi Otani