Staff Tips for Applying to the SXSW 2020 Community Service Awards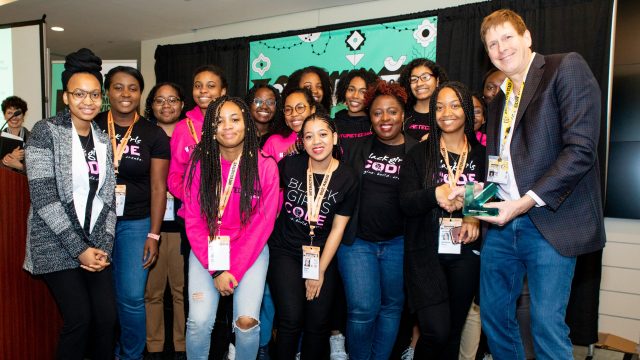 For anyone working in the non-profit sector, the SXSW Community Service Awards provide valuable exposure for individuals as well as organizations that could lead to future partnerships and collaborations. The inspiring work being done by other honorees can serve as inspiration for even the most seasoned in the non-profit sector. Individuals that are honored get the opportunity to select a 501c3 of their choice to donate to while organizations receive a grant to continue on with their work in their community.
To be considered, applications must be submitted before the September 6, 2019 deadline. We asked SXSW Programmer Chloe Quakenbush to highlight her main tips for anyone looking to submit an application and here's what she had to say.
Tips for Community Service Awards Applications
Be specific – detail your breadth of work, programs, and outreach.

Make sure to provide website links!

There are six categories to apply to, so pick the one that best represents your organization's overall audience or mission – but, the Austin/Central Texas category is the best for groups that are local regardless of other affiliation.

Don't forget to send tax exemption proof to communitygrant@sxsw.com

Organizations and individuals within an organization can be nominated for awards, but only one application per individual/organization. Multiple nomination entries are not accepted, however SXSW reserves the right to place an entry in a different category than its original entry if we feel it fits better somewhere else.
Apply Now for Organization Grant
Apply Now for Individual Grant
Check out other awards and events happening in the SXSW Conference.
Attend SXSW 2020
Join us for SXSW from March 13-22, 2020! Check out how to attend and plan your housing for SXSW 2020. Stay up-to-date on SXSW News by following us on Facebook, Twitter, and Instagram.
Featured Image by Errich Petersen