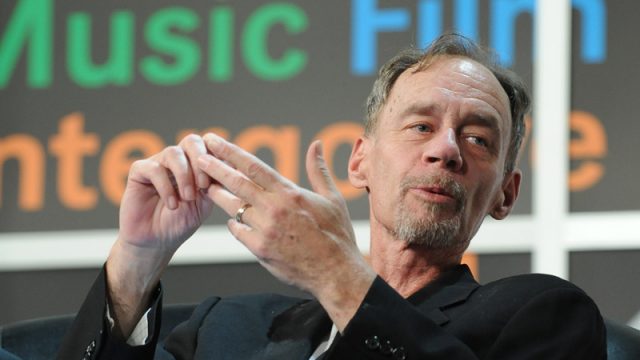 In addition to being a journalist and author, David Carr was a longtime speaker at SXSW before his passing in 2015. In his honor, we created the David Carr Prize for Emerging Writers to honor his breadth of work. We invite all high school, undergraduate, and graduate students (PhD & Masters included) to submit an essay or short story of 1,500 words or less (minimum 500 words) to honor Carr's interest in the convergence of new media, technology, and culture.
2020 Prompt
"What do we do with our time and lives if society no longer depends on us to work?"
Eligibility
Five finalists will be selected by the SXSW Selection Committee. Each finalist will receive one Platinum badge ($1,650 value) to attend SXSW 2020.
One winner will be awarded the David Carr Prize at the Interactive Innovation Awards during SXSW and will have an opportunity to give a short speech upon acceptance.
Students must be currently enrolled or have graduated within seven months of the deadline. Original and unpublished entries will be reviewed by our David Carr Prize Advisory Board.
Entries are now being accepted until the deadline on Friday, December 6.
Please email any questions about the David Carr Prize to davidcarrprize@sxsw.com.
Attend SXSW 2020
Planning to join us for SXSW from March 13-22, 2020?
Check out how to attend, plan your housing, and stay up to date on SXSW 2020 news by following us on Facebook, Twitter, and Instagram.
Featured Image by Jon Shapley