Announcing the U.S. Debut of Max Richter's Sleep at SXSW 2018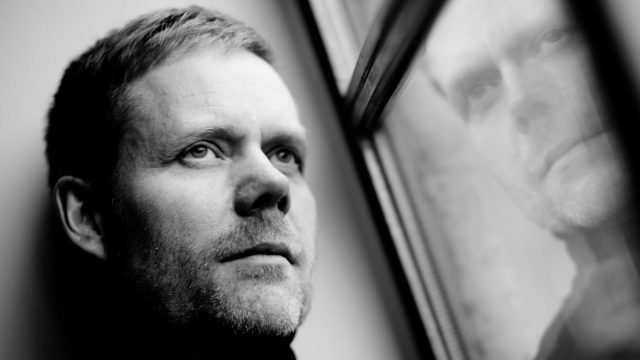 SXSW and Texas Performing Arts are pleased to announce the North American debut concert of Max Richter's ground-breaking 8-hour composition Sleep presented by Beautyrest and taking place overnight at Bass Concert Hall starting the evening of March 12 from 12am-8:30am, doors at 11pm. The overnight performance, scored for piano, strings, electronics, and vocals, is intended to lull the audience to sleep with soft entrancing harmonies, offering a once-in-a-lifetime restful listening experience.
His diverse work as a recording artist, composer, pianist, and collaborator, including compositions for ballet, opera, and film, has reached audiences beyond the classical music scene. Highlights include his genre-defining solo albums The Blue Notebooks, Memoryhouse, the opening and end theme in the Oscar-winning film Arrival by Denis Villeneuve, and music for Martin Scorsese's Shutter Island.
Since its release in 2015 on Deutsche Grammophon, Richter has performed Sleep in Berlin, London, Sydney, Madrid, Zürich, Amsterdam, Paris, and on radio, setting 2 Guinness World Records - longest radio broadcast (BBC3) of a single piece of music and longest live broadcast of a single piece of music. Learn more from Max about the different ways to enjoy Sleep in our recent SXSWorld Feature.
This performance is presented in partnership with Texas Performing Arts and Beautyrest, who will provide mattresses for those in attendance, and donate all mattresses to an Austin-based charity afterward. Sleepwear is not provided, and it is encouraged that you arrive dressed for an evening of rest. Due to limited capacity, this performance is limited to Platinum and Music Badgeholders.
Register for your Music Badge now and book your hotel to stay close to the action. The Music Badge provides you with primary access to hundreds of showcases and sessions, secondary access to Interactive and Film Conference Tracks, and much more.
Max Richter - Photo by Rhys Frampton, Courtesy of Deutsche Grammophon