Keynotes Gareth Edwards, Zane Lowe, Cory Richards, Adam Grant & More Announced for SXSW Conference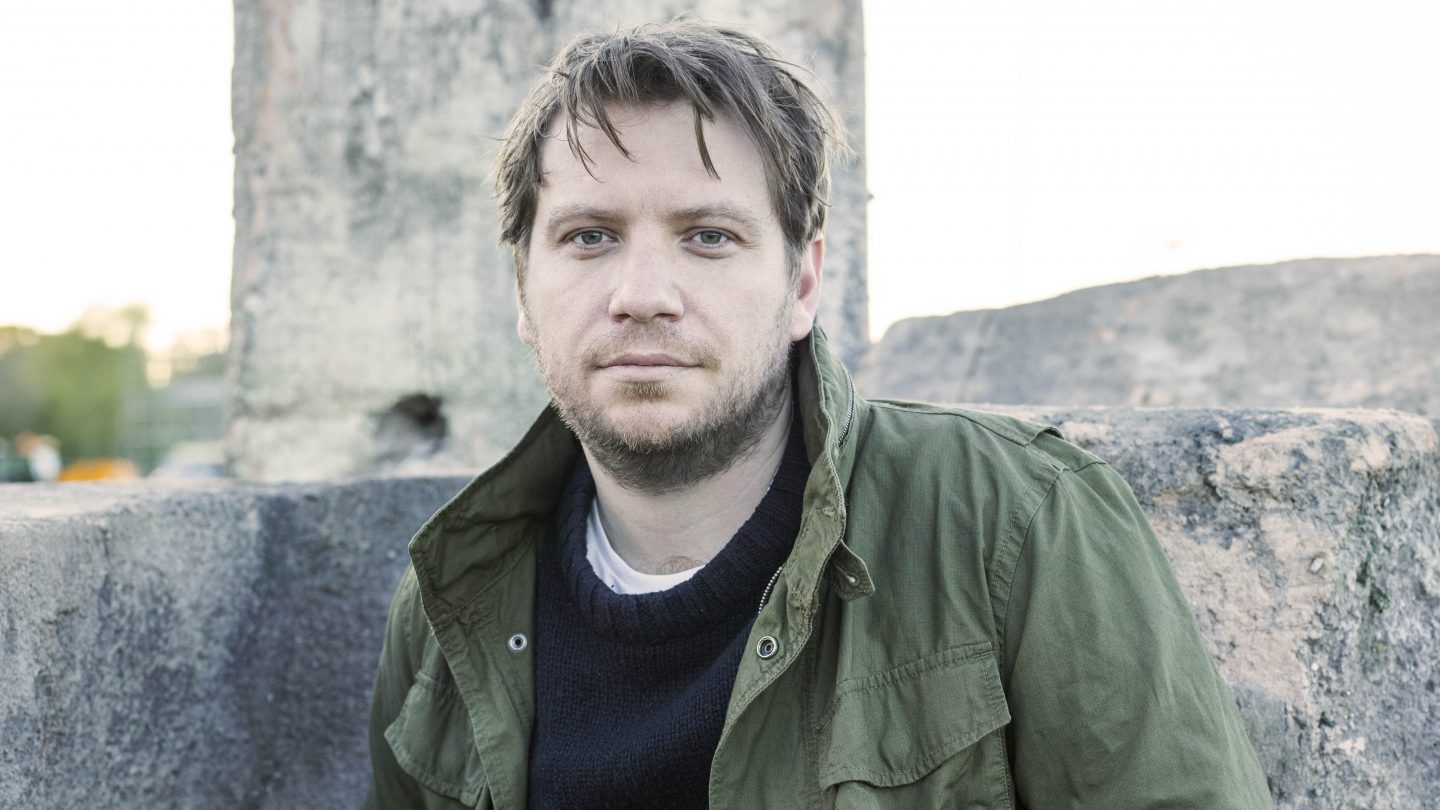 Today marks our biggest and best Programming release for the 2017 SXSW Conference. Announcing four additional Keynotes – Filmmaker Gareth Edwards (Rogue One: A Star Wars Story, Godzilla); Originals: How Non-Conformists Rule the World author Adam Grant; DJ, record producer, and Creative Director for Beats 1 Zane Lowe; and Mount Everest photographer and climber Cory Richards – as well as Featured Sessions, and a plethora of Featured Speakers for the 2017 event.
Register to attend by Friday, October 21 to save $400 off the walk-up rate. When you register you will gain access to all of this exciting, new programming and more during the 2017 SXSW Conference & Festivals from March 10-19 in Austin, TX.
And we're not done yet! We are thrilled to reveal 750+ sessions selected during the PanelPicker voting process that will shape the heart of the 2017 SXSW Conference programming.
New for 2017, SXSW is expanding badge access for all registrants. Attendees will still receive primary entry to programming associated with their badge type, but can now enjoy secondary access to most other SXSW events, including Keynotes and Featured Speaker sessions.
Explore the list of newly announced speakers and sessions below. Additional Keynotes, Featured Speakers, and sessions will be announced in the coming months.
2017 Keynotes
Keynote presentations spotlight some of the industry's most inspired thinkers and diverse visionaries. The speakers below join the lineup of previously announced Keynotes Lee Daniels, Jennifer Doudna, and Jill Soloway.
Gareth Edwards (Film) - Currently in post-production on his third feature film, the much anticipated Rogue One: A Star Wars Story (watch the newly-released trailer here), Gareth Edwards is no stranger to pushing the boundaries of filmmaking. Previous credits include Godzilla, Hiroshima, and Monsters which world premiered at SXSW.
Adam Grant (Interactive) - Wharton's top-rated professor, a New York Times writer on work and psychology, and author of Originals: How Non-Conformists Rule the World and Give and Take: Why Helping Others Drives Our Success. Grant has been recognized as one of the world's 25 most influential management thinkers, and Fortune's 40 under 40.
Zane Lowe (Music) - A New Zealand-born radio DJ, Live DJ, record producer, and television presenter, Lowe is now the Creative Director and LA Anchor for Beats 1, Apple's first free global radio station broadcasting 24/7 to over 100 countries.
Cory Richards (Interactive) - A climber and visual storyteller, Cory Richards was named National Geographic Adventurer of the Year (2012) and a National Geographic Fellow (2015). His photography has appeared in National Geographic Magazine, Outside Magazine, Man of the World, and The New York Times.
2017 Featured Sessions
These high-profile sessions present the key leaders and top trends impacting the SXSW community.
"Elephant on Madison Avenue" (Workplace) - In a follow up to the SXSW 2016 Elephant in the Valley Keynote, the Elephant on Madison Avenue Featured Session will discuss sexual harassment and gender bias in the advertising industry and how it compares to tech.
Panelists: Michele Madansky, Michele Madansky Consulting; Lisen Stromberg, COO of the 3% Movement; and Leslie Wingo, President and CEO SandersWingo
"Collaborative Innovation in the Digital Health Age" (Health) - Personalized medicine. Artificial intelligence. Cognitive computing. In our increasingly interconnected world, the future of healthcare can at times read more like a Gene Roddenberry story than, well, the future. Join consumer wellness and big data giants as they discuss cross-industry partnerships and the convergence of health and IT that's delivering improved health outcomes and transforming the patient experience.
Panelists: Alex Gorsky, Chairman & CEO of Johnson & Johnson; Ginni Rometty, Chairman, President & CEO of IBM Corporation; and Clay Johnston, Dean at Dell Medical School, moderator.
"Is Government Disrupting Disruption?" – Uber, Lyft, and Airbnb are a few of many companies whose business models have been challenged by government regulation of late, and it's shaking up daily lives (notably so here in SXSW's hometown of Austin, which Uber and Lyft left in May). Car insurance comparison marketplace, The Zebra, disrupted a highly regulated industry. Panelists will explore working with and against government regulation (particularly in marketplaces such as travel, ticketing, and now insurance), and current and future hurdles.
Panelists: Mark Cuban, Entrepreneur and Investor; Adam Lyons, CEO, The Zebra; and Michele Skelding, Senior Vice President Global Technology and Innovation, Austin Chamber of Commerce, moderator.
2017 Featured Speakers
Across the various themes and trends at SXSW, Featured Speaker sessions present a snapshot of the most transformative ideas shaping our future.
The following Featured Speakers represent a blend of Interactive, Film, and Music affiliated Conference Tracks with track designations listed next to each speaker's name.
Anthony Bossis (Intelligent Future) – Dr. Anthony Bossis is a clinical psychologist and Clinical Assistant Professor of Psychiatry at New York University School of Medicine, and an investigator in FDA-approved psilocybin-generated mystical experience research.
Vint Cerf interviewed by Susan Hassler (Intelligent Future) – Chief Internet Evangelist for Google and Co-Founder of People-Centered Internet, Vint Cerf, will be in conversation with IEEE Spectrum Editor-in-Chief, Susan Hassler.
Dr. Robert Cialdini interviewed by Guy Kawasaki (Brands & Marketing) – Dr. Robert Cialdini, author of the groundbreaking book, Influence, and president of INFLUENCE AT WORK will be in conversation with Guy Kawasaki, chief evangelist of Canva, an online graphic design tool.
Scott Cook (Startup Village) – Join expert, Scott Cook, and guest to learn new methods to drive ideation, how to test ideas in more measurable ways and advice to effectively communicate your ideas to decision-makers.
Paul Dillinger and Dr. Ivan Poupyrev for Project Jacquard (Style) – Paul Dillinger, Vice President of Global Product Innovation at Levi Strauss & Co., will be in conversation with Dr. Ivan Poupyrev, an award ­winning scientist, inventor, and designer working at the cutting edge of interactive design and technologies blending the digital and physical realities.
Gregory F. Fenves in conversation with Bob Metcalfe (Startup Village) – Greg Fenves, President of The University of Texas at Austin, will be in conversation with internet pioneer and Ethernet inventor, Bob Metcalfe.
Marc Jacobs interviewed by Sally Singer (Style) – Design icon Marc Jacobs has stores across the globe featuring Women's and Men's RTW and accessories, a children's line called Little Marc Jacobs, multiple award-winning fragrances, the bookstore Bookmarc, and most recently Marc Jacobs Beauty. Marc Jacobs will be in conversation with Sally Singer, Creative Digital Director of Vogue.
Will Roper interviewed by Nick Thompson (Government) – Will Roper, Director of the Pentagon's Strategic Capabilities Office (SCO), will be interviewed by Nicholas Thompson, Editor of newyorker.com.
Alan and Sarah Schaaf interviewed by James Ledbetter (Tech Industry) – Alan Schaaf, Founder and CEO of Imgur, an image-sharing community, and Sarah Schaaf, Director of Community at Imgur, will be interviewed by James Ledbetter, Editor of Inc. magazine and Inc.com.
Thad Starner (Intelligent Future) – Thad Starner is the Technical Lead of Google Glass, Director of Contextual Computing Group at Georgia Tech's College of Computing, and Georgia Tech Chair of the IEEE International Symposium on Wearable Computing.
Padmasree Warrior (Intelligent Future) – Chief Executive Officer of NextEV, U.S., Warrior also serves as the Chief Development Officer of NextEV, as well as a member of its Board of Directors. Forbes has named her one of "The World's 100 Most Powerful Women" for three years running.
Chris White (Intelligent Future) – Chris White is a Principal Researcher and Partner at Microsoft working on special projects. Prior to joining Microsoft, Chris was a Program Manager developing advanced technologies for data science and leading President Obama's Big Data Initiative at DARPA.
Whitney Wolfe (Intelligent Future) – CEO and Founder of Bumble, a social discovery app with a unique twist: encouraging women to make the first move. Using a modern day Sadie Hawkins concept, Bumble creates a selective and meaningful environment for connecting with and discovering new people.
750+ Sessions Now on the SXSW Online Schedule
While SXSW PanelPicker helps shape the majority of the 2017 SXSW Conference programming, it also helps us identify industry trends based on each season's entries. These trends include innovation in the transportation space, the rise of artificial intelligence, more emphasis on innovation within healthcare and an increase in creative industry inclusion. Take a look through the 24 Tracks our Conference programming is divided amongst to be directed to those track-specific sessions on the online SXSW Schedule.
Coming later this fall, the SXSW Schedule will include dates, times, and venue details. As this information becomes available it will automatically show up for that event on your personal schedule. Sign in now to start planning your 2017 SXSW experience.
Join Us March 10-19, 2017
Experience these fantastic speakers, sessions, and discover what's next at SXSW 2017. Register by Friday, October 21 at 11:59pm PT to save $400 off the walk-up rate and book your hotel to get the best available housing rates and selections.
This year's event includes expanded access for all badge types – take the Tracks Quiz to select conference programming tracks and festivals that most interest you to discover what badge fits your needs. For more information, review the badge comparison chart and watch our badge types video specifying the changes.
There's even more in store beyond the SXSW Conference experience. Check out the latest from the SXSW Music Festival, who recently released their Round One of 150+ Showcasing Artists. Dive into the full list and then turn up the tunes with SXSWfm's specialty show highlighting Round One artists.
As the announcements keep pouring in, stay tuned to SXSW News, follow us on Twitter, and sign up for newsletters to stay up-to-date on the latest SXSW happenings.
All speakers subject to change.
2017 SXSW Conference Keynote Gareth Edwards - Photo courtesy of the speaker.
---
Related News: