Bud Light Special Packaging at SXSW 2017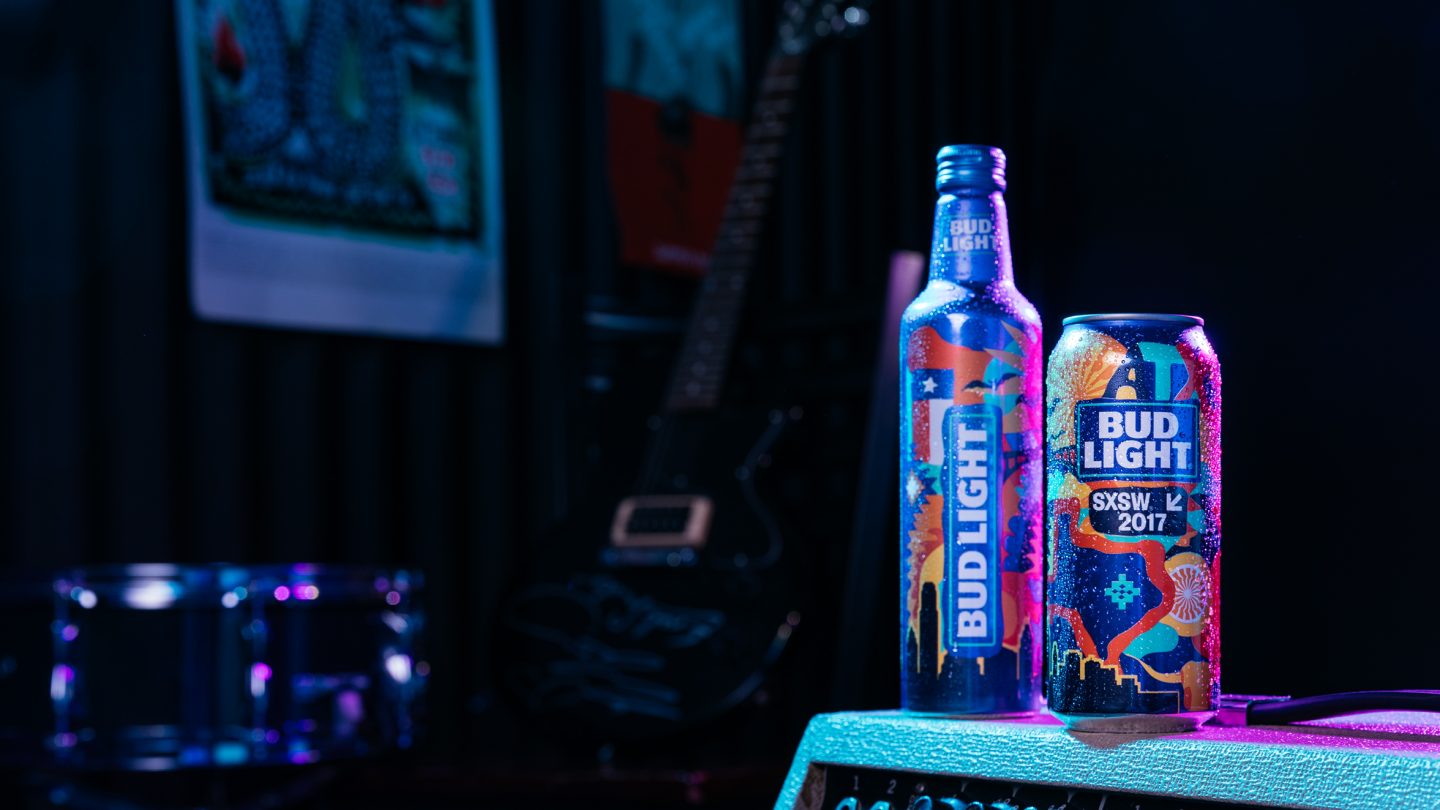 Sponsored content provided by Anheuser-Busch
Bud Light is the official beer sponsor of the SXSW Conference & Festivals for the second consecutive year. If you attended any of last year's events (who are we kidding? Of course you did.) then you more than likely remember the cool, limited-release, SXSW design on the Bud Light cans and bottles. They were a huge hit! So much so that Bud Light decided to bring back exclusive Austin-inspired packaging for this year's SXSW.
The new Bud Light SXSW packaging, which will be available on retail shelves and bars mid-February, once again truly captures the essence and culture of both SXSW and its home, Austin, TX. This psychedelic, south Texas-inspired artwork was produced by Nate Duval, the artist who masterfully crafted last year's Bud Light packaging. After reviewing over 10 different designs, Nate's work best captured the local culture of the city and the vibe of its people and places.
From the silhouette of downtown Austin and its iconic bats to the Southwestern geometric design and color, this exclusive Bud Light packaging embodies the spirit of SXSW. Luckily for Austinites, this incredibly unique packaging will be available nearly a month before the first event at the festival. Go out and grab a couple cases to get you in the South By spirit.
Photo courtesy of Anheuser-Busch
---
Related News: